Office life 4.0
Reach, strengthen, and retain employees, service providers, and partners with your own app. With the employee app d.velop community connect for corporate communication & self-services.
Easily available information.
Mail, instant messenger, employee newspaper, notices – are these terms familiar to you? Due to the large variety of communication channels, it is increasingly difficult for employees, service providers or partners to quickly obtain information and news from the company.
What's in the canteen today? How can I order? When is the next party? Where can I get office supplies? Why is the car park closed? And there is always a feeling present: Have I missed something?
The challenge is to make all the information you want available to everyone involved, regardless of time and place.
The smallest common digital denominator.
Master this challenge with the medium that has the greatest reach. More than 50 million people in Germany use this tool, whether privately or for business. Rely on corporate communication and self-services via smartphone. Rely on your own community app.
With the employee app "d.velop community connect" you create a central, mobile touchpoint for organizational communication. All information is available here. And nobody misses a thing here. The integrated self-services simplify many processes in the company – ordering food, for example. Clicked, selected, paid for – done.
With the app, you can easily integrate the various groups of people such as employees, members, service providers or partner companies into the internal and external communication of your company or organization.
Data security first
d.velop attaches great importance to the security of your data. That is why this aspect is always in the foreground of our actions. d.velop's employee app is compliant and hosted in a German computer center. According to data protection law.
Of course, you can also operate the app from your own data center if you wish.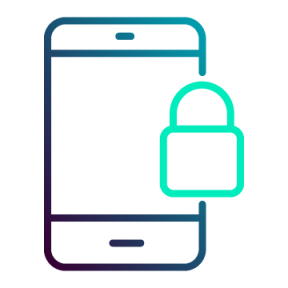 Safety at a glance
Access only via SSL
Software certification according to IDW PS880
ISO-certified data center
Asymetric (double) encryption possible
The server locations are operated exclusively in Germany
Understanding communication as a dialogue.
To add real value for you and your employees, d.velop community connect works in two directions. What exactly does that mean? One of the most important processes in which employees send documents to the employer is the sick note. With the d.velop app, your employees no longer have to submit their sickness certificate by mail or in person. You simply use the integrated self-service. Simply take a picture of your sick note and make it digitally available to the employer via a secure connection.
In the other direction, for example, the company can provide the monthly pay slip to its employees in digital form.
Become a pioneer in digitization. Constantly reduce your paper-based processes. Use the d.velop app.
The good thing about it? These functions, the sick notification as well as the payroll delivery, are already included in the d.velop community connect and do not have to be purchased additionally.
Connections you really need.
Today, interfaces are more important than ever. They create transparency and make information available across programs and systems. That's why d.velop community connect has a standardized interface. This allows the app to be connected to d.velop systems or other third-party systems.
No matter if you want to connect d.velop documents d.3ecm, ecspand, foxdox or your own software. Just get in touch with us.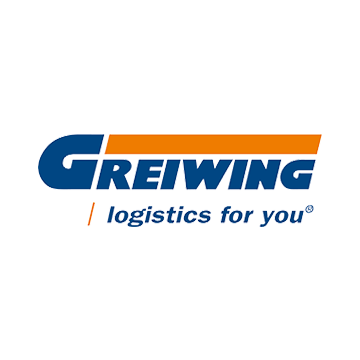 The d.velop community connect app in use at
GREIWING logistics for you GmbH
Working with the d.velop App simplifies the processes at GREIWING logistics for you GmbH. Employees can use the app to document damage reports directly and forward them to the fleet management. Information management for the drivers via the app also makes everyday work much easier.
d.velop is one of the three pillars of GREIWING logistics for you GmbH's digitization strategy.

Matthias Gehrigk, Member of the management board, who describes the partnership between the two companies.
Ready to talk to us?
Learn about d.velop community connect first-hand.
Date and Time – In the first step, select the date and time for your personal live demo. Afterwards we will send you a Teams Invitation.
Your Requirements – Next, tell us about your requirements. What are the challenges for you? Which d.velop solution would you like to see?
The Live Demo – We'll provide the perfect contact for your live demo based on your requirements. If we're in any doubt, we'll simply get in touch with you to clarify the final details. You'll be able to experience our software right in front of your eyes during the live demo.
Trial Version – Try for example d.velop documents for free and start your trial right after the demo.