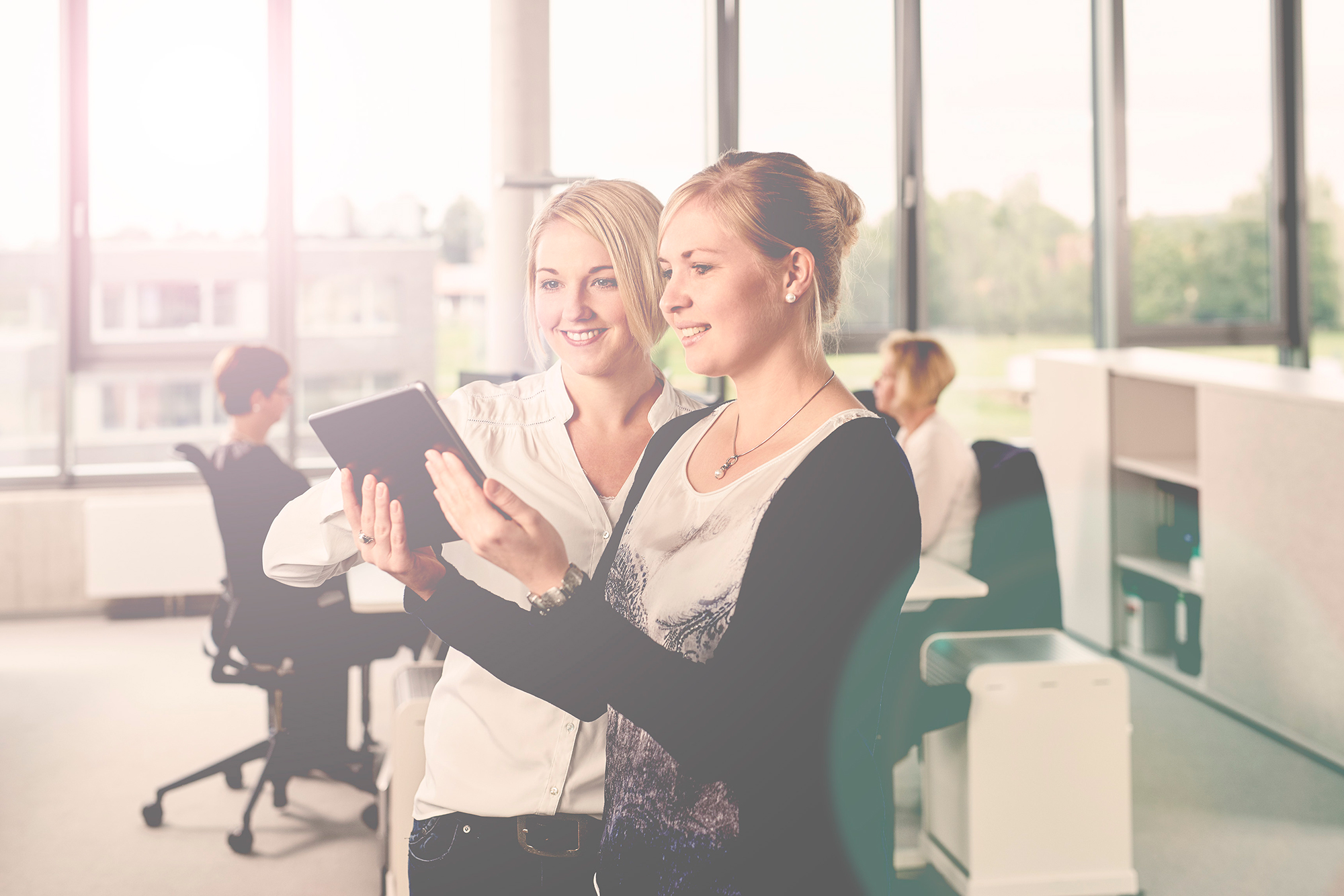 Grow your business 
Document Management System for Small Business and Start-Ups
Smart document management to boost the success of your small and medium-sized enterprises (SMEs)
Open new market opportunities, adopt business models, launch products – it's never been easier to seize these opportunities and foster sustainable growth through investment in digitalization. A smart approach to managing data always lays the foundation for success. Ensure fast and easy access to data, provide digital support for your business processes, and make it easy for your team to meet increasing compliance requirements – these are the elements you need to further your organization's growth.
Discover our apps for intelligent document management and digital business processes – let's get your business growing.
---
SMEs in Germany. All businesses start small. Invest in the right digital tools to grow yours.
are planning to invest in professional software
key benefits of digital workplace environments: Access documents faster Access documents faster Increase your data quality Meet compliance requirements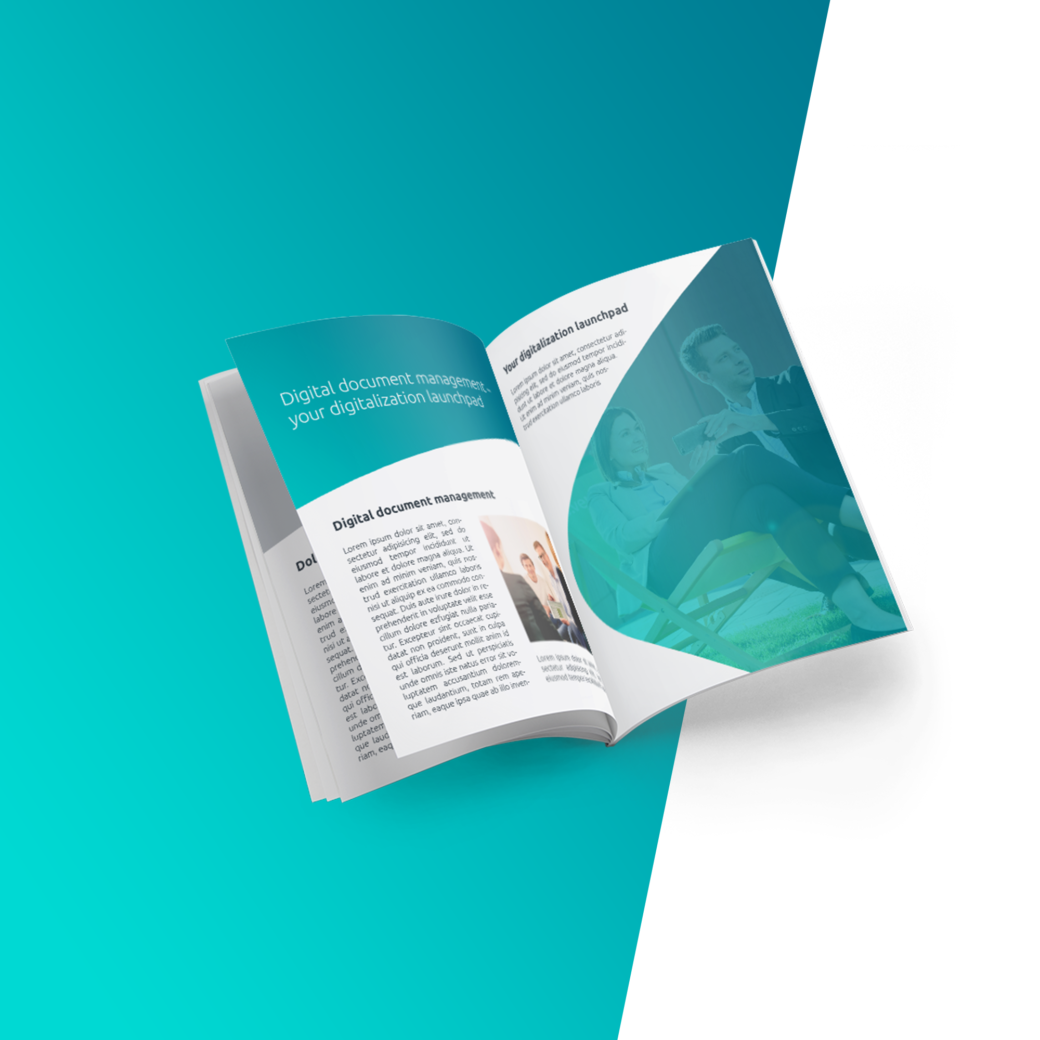 Digital document management – your digitalization launchpad
Free whitepaper – with templates, best practices, tips and tricks
Digitalization and networking have been moving along slowly – but the events of 2020 made their necessity clear to all. These advancements are on path to become the revolution of the 21st century. Digital transformation is pushing the world of work towards standardized corporate processes, and the associated cost savings.
A Document Management System (DMS) is the first and most important step on your path to digitalizing your company processes.
Our whitepaper illustrates outlines all the key advice to ensure you hit the ground running when your documents go digital.
Just book the service via the d.velop store and you're ready to go!
---
Streamlined small business services: As standardized as possible. As customized as you need.
You don't pay any additional implementation, hardware or costs when using apps booked directly via the d.velop store. You can get started right away – wherever you are! We can also integrate our services with your existing systems via existing interfaces or standardized enablement packs. Get in touch to learn more.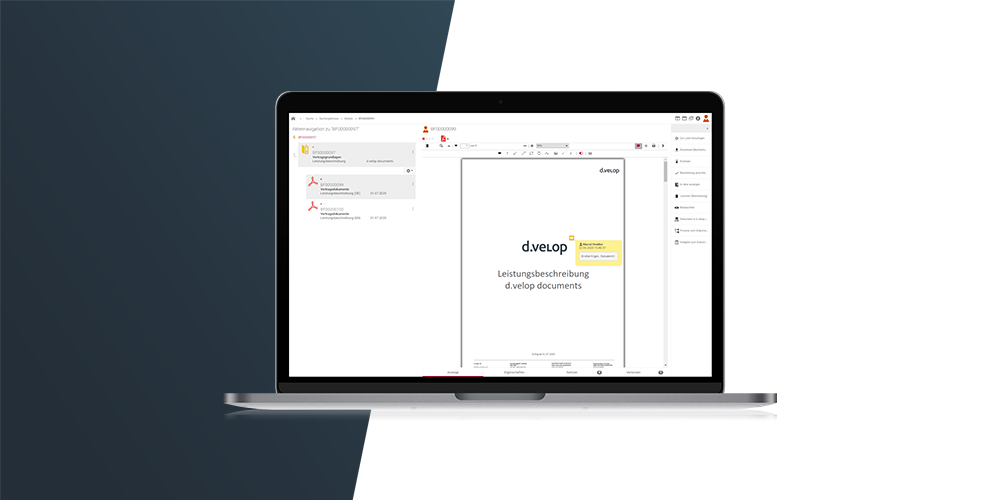 d.velop documents allows you to cleverly accelerate, simplify and optimize the management of documents and information in your organization.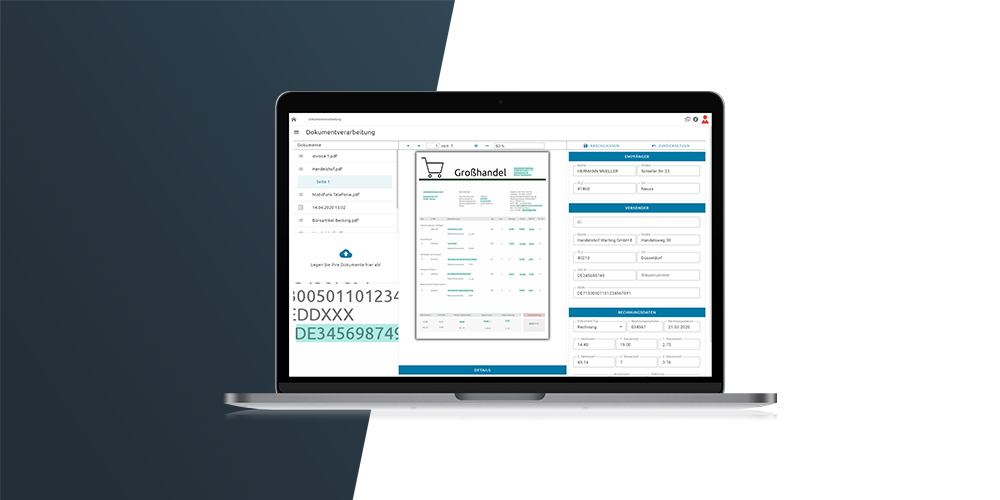 d.velop sign allows users to sign documents, invoices, contracts and more without the fuss. Completely digital and legally compliant.
---
Martin Rinck Managementberatung – Berlin-based management consultants
"Up until now, we'd been using the traditional electronic signature system, with a signature card and card reader. But most of our clients don't have these – neither the cards nor the software. That made it all too expensive, complicated, and insecure for us. Now we're really glad to no longer be tied to the hardware."
Martin Rinck Managementberatung
Want to take your business to the next level?