Access to all information in one EDMS
Put an end to manual filing, document management, and unstructured file folders! Documents used to arrive at the company by mail, were then distributed to various departments, and filed in file folders. With a document management system, this process is automated and digitized – from scanning to archiving.
All information relevant to the user is found in the DMS and can be processed there – regardless of whether it is an invoice, offer, delivery bill, or e-mail. By seamlessly integrating third-party systems such as SAP, Microsoft 365, or Salesforce, you create a central hub for all information in your company and organization: d.velop documents.
Quick access to all information
Meet compliance requirements through audit-proof archiving
Seamlessly integrate third-party systems
Dissolve data silos: store and retrieve everything centrally
0.68

Trees

per year are printed by a single employee on average.

345

EUR

per year on average by each employee, at 6 cents per printed page.

168

minutes

a day are spent by employees in the accounting department filing paper documents.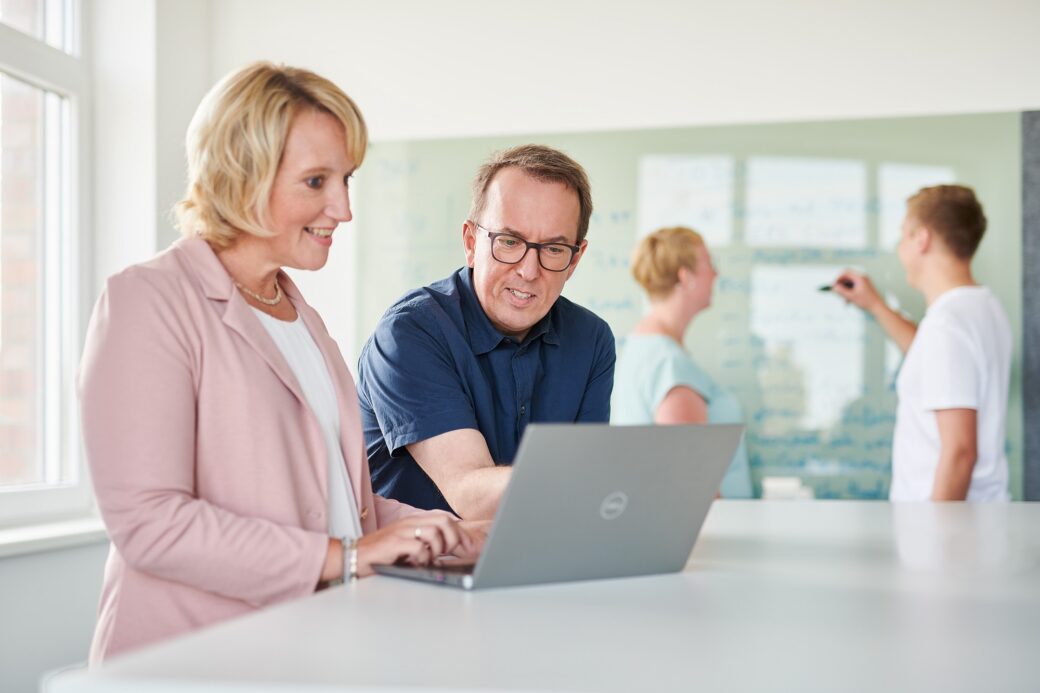 EDMS White Paper
Document management explained simply
What should document management software be able to do? And what are the advantages of implementing it? Find out in 20 pages.
Contents of the whitepaper
Understanding digital document management
An overview of the 7 most important functions
Step-by-step guide to implementing a EDMS

EDMS functions at a glance
Work much more productively with a EDMS.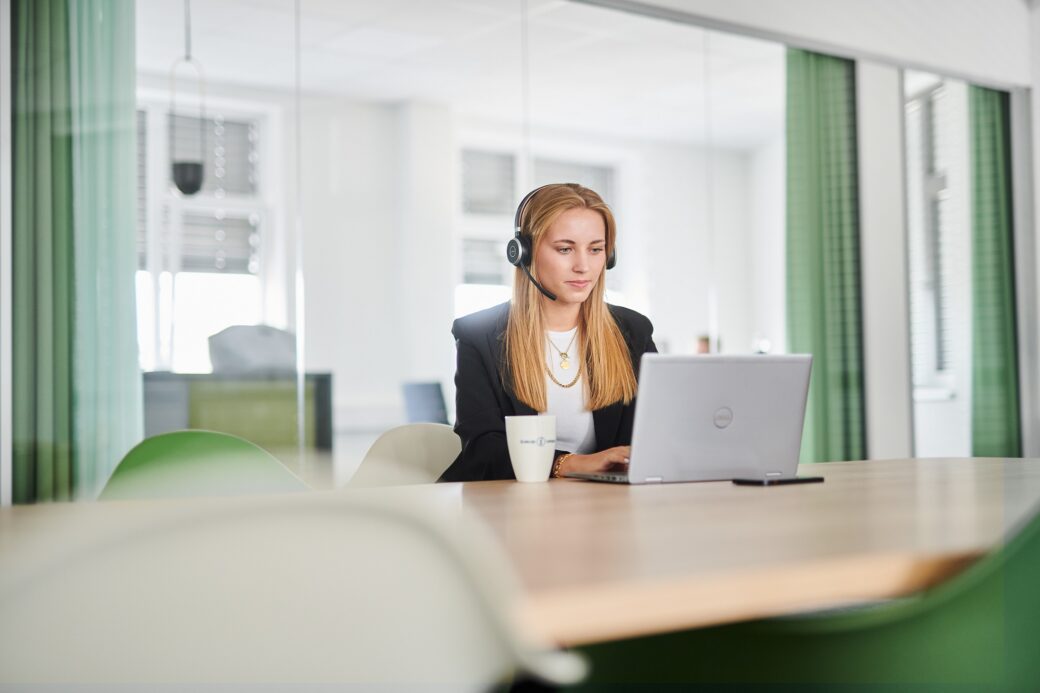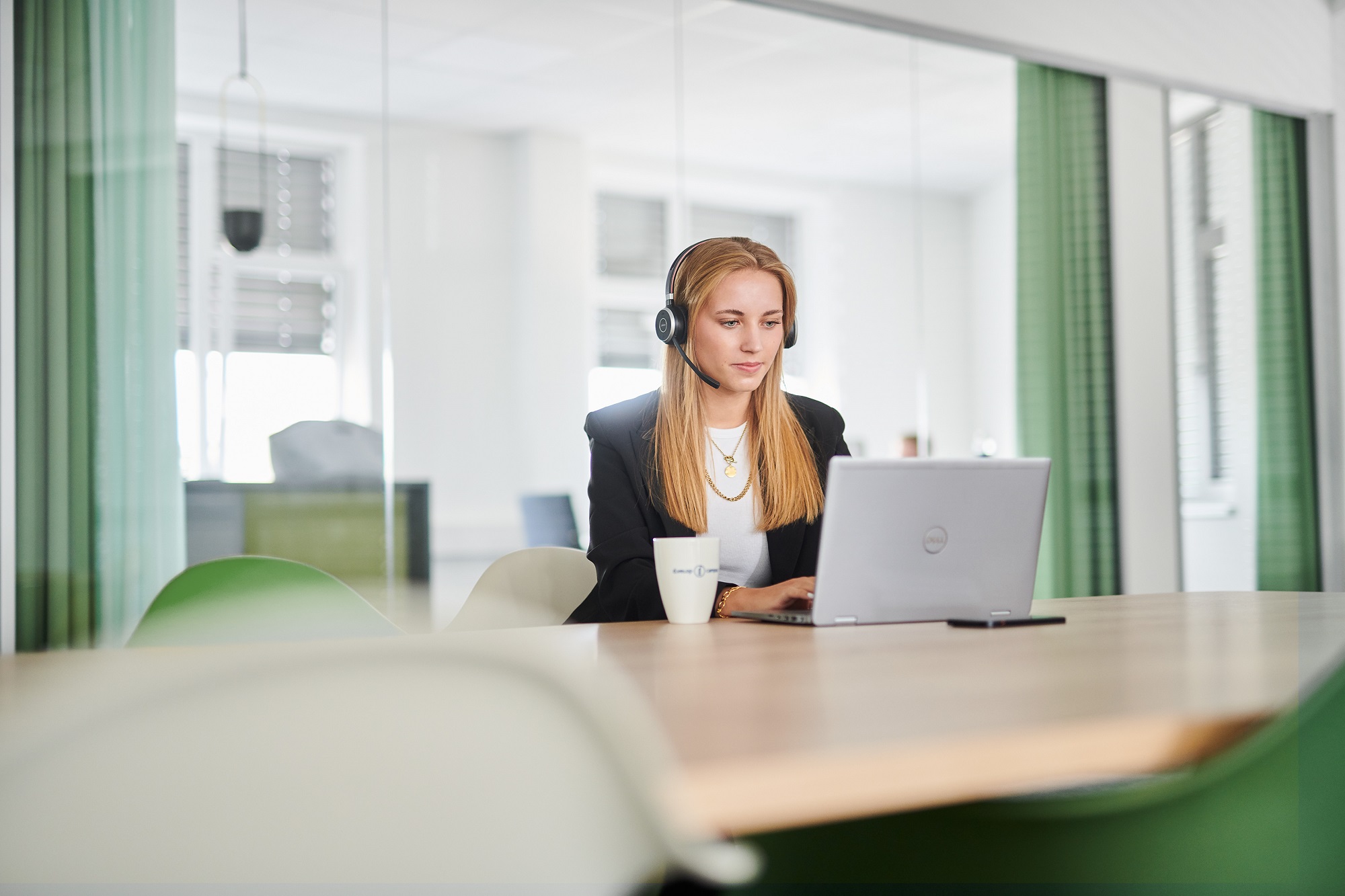 EDMS Webinar
Document management out of the box – Kick-start your digitalization
Watch the webinar and discover in just 45 minutes how to get started with digitalizing your organization. See how easy it is to use a document management system in the cloud. Book a system and get started within minutes!
Agenda
Challenges in modern document management
d.velop documents – the document management system out of the box
Demonstration of the EDMS software
Booking and onboarding, insight into the individual functions, and concrete usage scenarios based on practical examples
Our EDMS
in use at popular companies
Herzon Kitchens AG relies on DMS in the cloud

"We consciously decided to deploy the DMS in the cloud. Our costs are demand-based and dependent on the actual use of the services. In addition, we can relieve our IT resources and now take care of our core business with more focus."

Digital central archive at Oberschwabenklinik

"Digitalization costs money at first, but it saves considerable resources in the long run. In hospitals, digitization always means streamlining the resources, which are notoriously scarce in the healthcare sector, more specifically to patient care."

Cloud migration in record time at Schmitz Cargobull AG

"We are able to reduce the administrative effort we previously had to invest in our IT infrastructure and get added flexibility and scalability. Schmitz Cargobull pursues a clear cloud strategy to increase performance and efficiency through system migration."
Connect your existing systems
with the d.velop EDMS
The Gartner Magic Quadrant Content Services Platforms certifies d.velop a strong integration expertise
– no matter if ERP, CRM, or other leading applications.
All your business information comes together in the EDMS
Data and documents are created in many different systems of an organization. In order to be able to store them in the digital DMS, a connection to these systems must be established. Once they are seamlessly integrated, you can access the information in the archive directly from the respective application.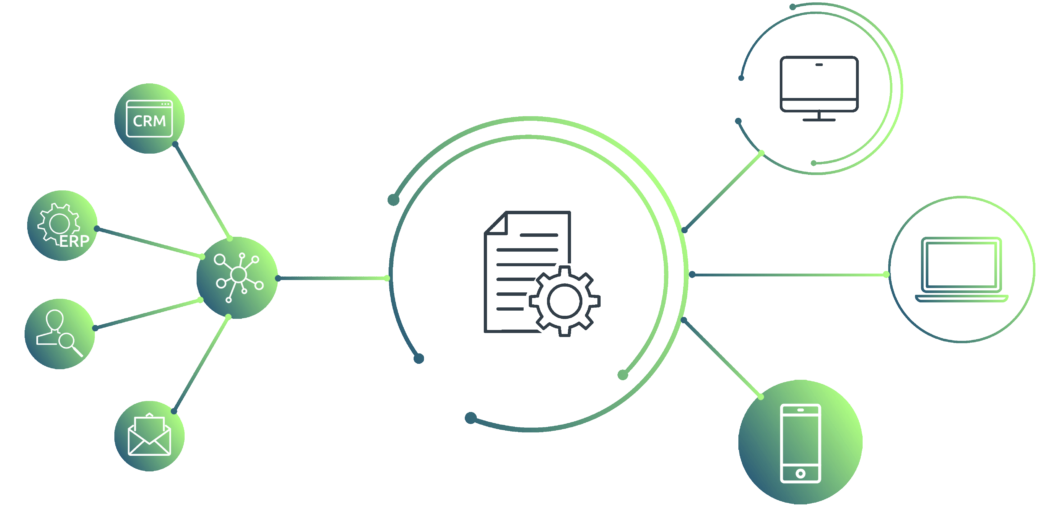 Prices at a glance:
Document management the way you want it
You have the choice: d.velop documents can be operated "on-premises," through a hybrid option, or completely without hardware in the cloud. Just hit start and test d.velop documents 30 days completely free of charge and risk-free. You can find d.velop documents in the d.velop store, and if you decide to use d.velop documents after 30 days, you can choose from one of the following price plans:
How to work with our
document management system
WebClient & mobile App
Whether your employees work from the office or from home, it no longer matters with d.velop documents. In their daily work, your users use our web-based client to access documents and processes. All you need is an internet connection.
Via our mobile app, you can access all functions of your EDMS at any time and from anywhere. Documents can be viewed, edited, or released, and processes can be handled just as fast as they are in the office. All in a completely secure environment.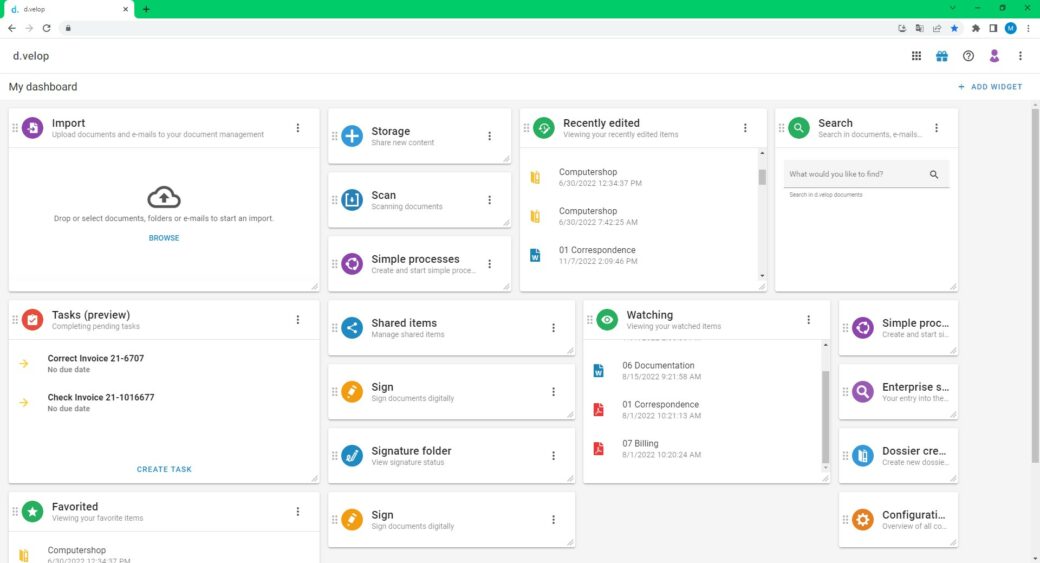 Add functions to EDMS at the touch of a button
A document management system creates the ideal entry into digitization. Expand your DMS with additional helpful functions and products.
Simplify manual invoice processing by digitizing it!. This optimizes the entire invoice workflow.

With digital contract management, you keep control and have an overview of contract documents in your company at all times.

With our digital signature software, creating a legally compliant electronic signature is easy and intuitive. This means that contracts, invoices, and documents can be signed directly in the cloud.
Questions?
Frequently asked questions about document management.
What does DMS mean?
DMS is the abbreviation for document management system. DMS software refers to a solution that enables automated and holistic management of documents and information. A DMS is database-driven, which enables high accessibility and secure archiving of documents within an organization.
How does the document management system d.velop documents work?
A document management system replaces paper files and digital drive structures. Efforts in administrative activities are minimized through the use of digital files, intelligent search in full text, and potential for collaboration. Standardized processes, such as sick leave and vacation requests, can be easily automated and made transparent. Basically, a DMS reduces work, makes it more efficient, and promotes productivity. For a comprehensive look, we recommend the article on document management in our digitization wiki.
What are d.velop documents?
d.velop documents is a document management system. With it, you no longer have to manually maintain a digital filing system, but instead have your documents sorted into digital files by a clever algorithm. Instead of memorizing directory paths, you will get to the desired documents in a flash with an intelligent search function. You can also store e-mails, attachments, images, and other file types here. Workflows automate, standardize, and accelerate recurring processes. A document management system is a smart choice for getting started with digitization and can become the hub of information flow in your company. We would be happy to show you exactly what a DMS looks like in use, without any obligation, in a personal appointment to help familiarize yourself with it.
What are the integrations?
We have a wide range of integrations and, via an open REST API, the ability to connect even highly customized solutions: whether they be CRM providers, HR software, ERP systems, email clients, and collaboration tools. A few of the most common integrations are SAP, IBM, Microsoft 365 solutions, and Salesforce. We have summarized more information for you on our interfaces page.
Is there an interface to Salesforce?
We have created a connection that links Salesforce and d.velop documents. For example, Salesforce employees can call up and edit documents without having to leave their familiar CRM environment.
Is there an interface to SAP?
For SAP users, we have an application that seamlessly integrates our DMS with SAP. This means you can access and edit your documents from the familiar SAP application interface. You also benefit from the certainty that all documents are archived in an audit-proof manner. We offer various applications for SAP, whether DMS, invoice processing, or procurement processes – all from a single source.
What are the costs for a DMS?
The costs for a DMS at d.velop are made up of different factors. The type of provision and the number of users with their respective requirements of functions are two essential pillars here. We would be pleased to submit you a personalized offer. For an orientation within our cloud application, you will find our current editions and prices in the d.velop store.
What is the d3 DMS?
d.3ecm is the old product name for d.velop documents, our document management system. Whether you are on-premises, in the cloud or in hybrid operation – d.velop documents is your reliable companion in all deployment forms.
You have further open questions? Then simply book a consultation appointment.