Document management system

(EDMS)
D.VELOP DOCUMENTS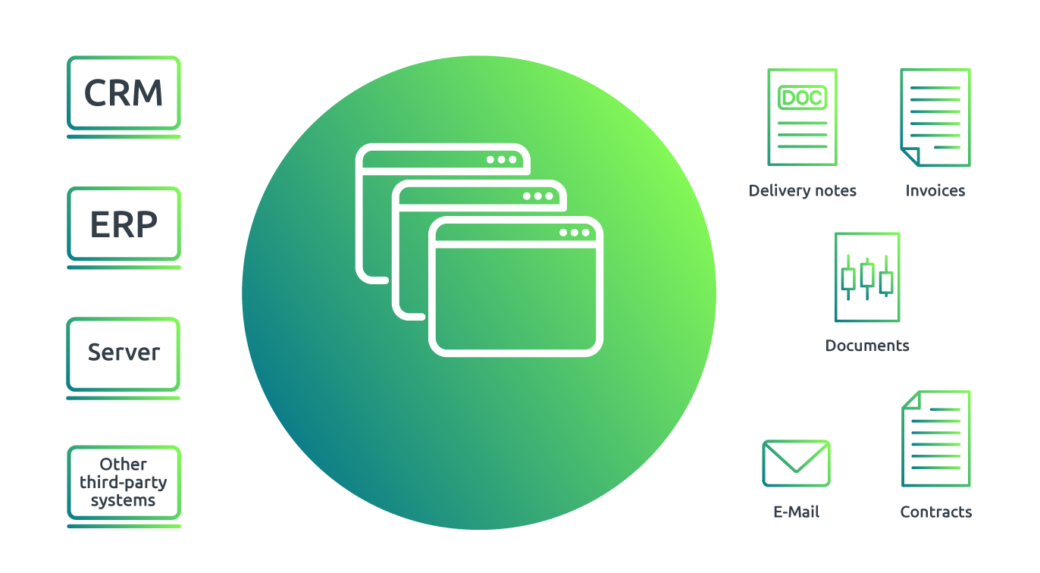 Your business information hub
Centralized access to all your data and documents via one single system
Say goodbye to manual filing, managing physical documents, and unstructured file folders. Say hello to your new efficient digital document management system (EDMS).
Once upon a time, paper documents would arrive by post and then be sorted into various physical folders and filing systems. Now this process is completely automated – and digital – from scanning all the way through to archiving.
Users can access and edit all the information they need via a central document management system (DMS). Create, edit, and share whatever you need – such as invoices, delivery notes, or emails.
Seamless integration with third-party systems, such as SAP, Microsoft 365 or Salesforce, turns the DMS into a powerful central platform for all documents throughout your company: d.velop documents Access documents faster Make better decisions Save time for higher-priority tasks Meet compliance requirements
HERZOG Küchen AG –
Cloud-based document management
Saving time for what matters
"The cloud-based solution was a conscious choice. This way, our costs reflect our requirements and our actual use of the services. We've also been able to relieve the strain on our IT resources. We're better able to focus more squarely on our core business activities."
Structured storage in customer-defined context
Data automatically structured according to customer
24/7 access to all documents
Search by keywords, meta data, and full text search
Fast access to all archived documents
Full cost control in the cloud
Where all your business information comes together
Lots of systems across your company are generating all kinds of data and documents on a daily basis. Storing these all in the same digital document management system demands that there's a functional connection to each of these systems. With d.velop documents, all your systems are seamlessly integrated, allowing you to access archived information directly from each application.
Document management just the way you want it
It's up to you: d.velop documents can be provided as an on-premises, hybrid, or hardware-independent cloud solution.
On-premises EDMS
We install everything on your premises and the service runs on your hardware. You have substantial control over everything.
Hybrid EDMS
According to your requirements, you run some components in your on premise environment, while we take care of the rest
Cloud EDMS
We take care of everything, guaranteeing full uptime and fewer hardware headaches.
Speak to us about your needs and we'll be happy to advise the best way forward.
Just the document management system you need
Curious how a sophisticated digital  document management system might support your workflows and boost company productivity? See it for yourself by booking a non-binding, free, and no-risk 30-day trial version of d.velop documents via our store.
free for 30 days
---
Test d.velop documents free of charge for 30 days
Once the 30 days are up and you actively decide you want to keep going, you can choose one of these three plans:
basic*
---
First steps into digitalization for small businesses – digital integration to support remote working.
business*
---
Digitalize and integrate processes across multiple systems.
ultimate*
---
Get the most out of your digitalization projects.
*per user per month
Access your document management system on any device
The d.velop EDMS WebClient
At your desk? Working from home? With d.velop documents, it doesn't matter where you are – you always enjoy full access to everything. The d.velop DMS WebClient allows users to access documents and processes with ease in their everyday work. All they need is an internet connection.
The d.velop EDMS MobileApp
The d.velop DMS MobileApp allows users to access the full functionality of your document management system on the go. Documents can be accessed, edited, approved and shared with ease. Processes can be adapted just as quickly as when working in the office. All in a completely secure environment.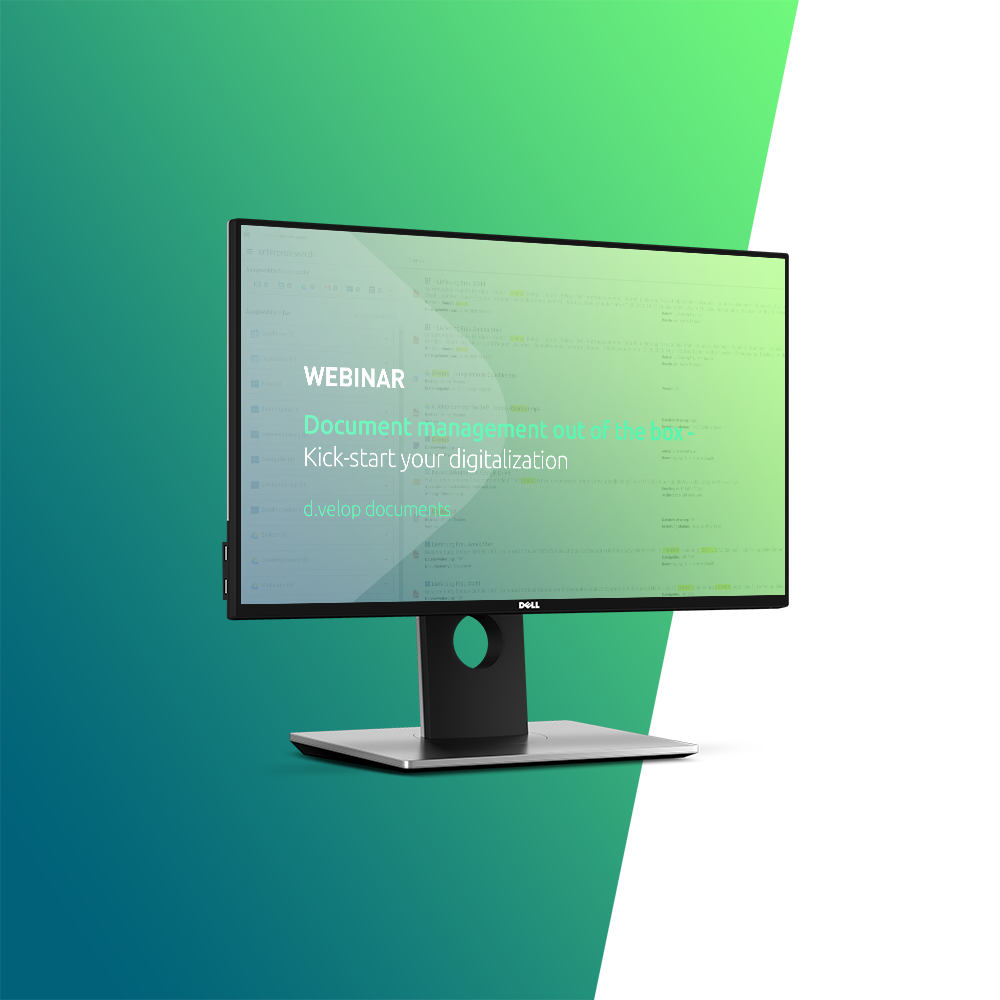 Digital document management in the cloud
On-demand Webinar: EDMS OUT OF THE BOX – KICK-START YOUR DIGITALIZATION
In just 45 minutes, learn how to kickstart your digitalization process and support homeworking with a document management system that can be subscribed to at the touch of a button.
This webinar will show you how to intelligently accelerate, simplify and optimize the way you manage documents and information in your company using d.velop documents.
You'll see a live demo of the solution, gain insight into the individual functions, and get to know the benefits as we together explore specific use cases.
Expand functionality with just a click via the d.velop store
---
A document management system is the ideal starting point for digitalization. Expand your DMS to add additional products, such as processing of incoming invoices, contract manager, or digital signing at the click of a button.
Let's talk. Learn how d.velop documents can help your business with a live demo.
Select a time – Select a date and time for your personal live demo. We'll then send you an invitation to join us via Microsoft Teams.
Tell us what you need – Next, tell us about your requirements. What challenges are you facing? Which d.velop solutions would you like to see?
Your live demo – We'll set you up with the right expert for your live demo based on your specific requirements. If we're not quite sure who that might be, we'll get in touch in advance to clarify the final details. Our expert will talk you through everything. You'll get to see exactly how it all works right before your eyes.
Free trial – Sign up for a free trial of d.velop documents and start trying it out for yourself right after the demo.