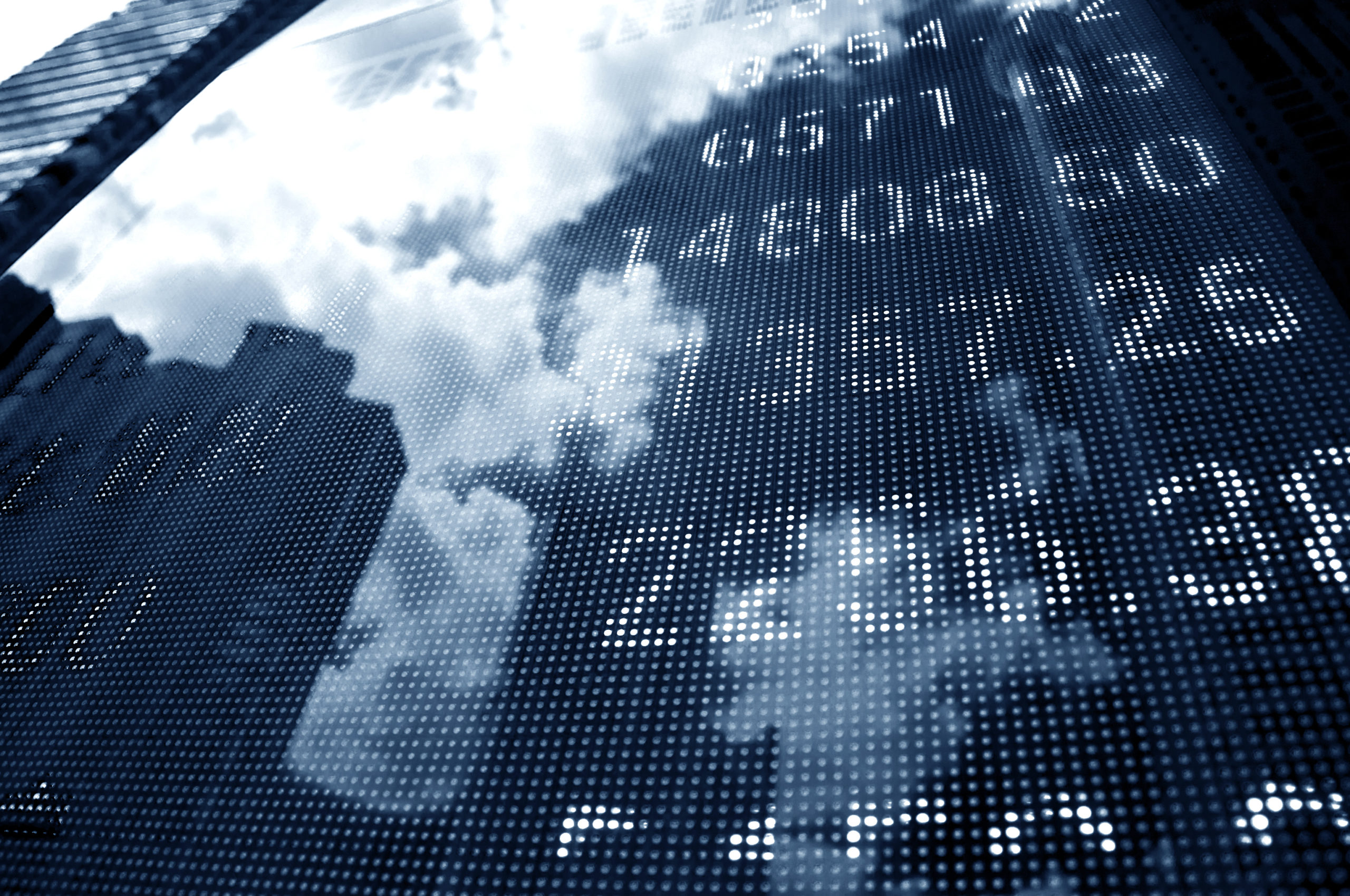 Document Management for the

Financial Industry
Secure service, faster processes and finally a simple, digital signature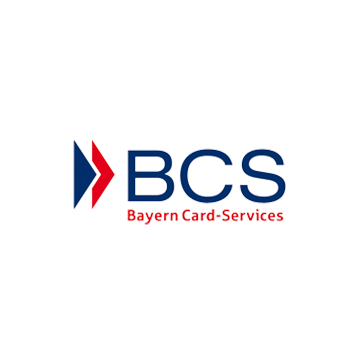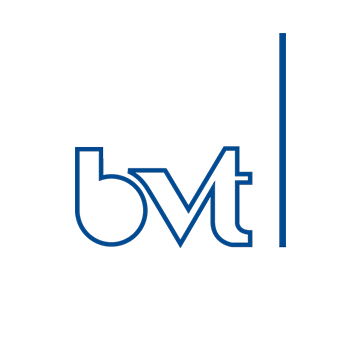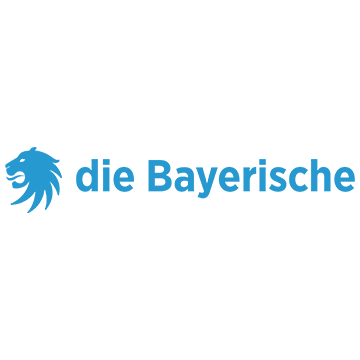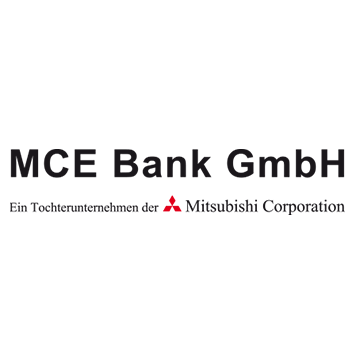 Specialist solutions for finance
The financial and insurance sector is facing fundamental changes more than almost any other industry. "FinTechs" and "InsurTechs" offer tailored, lucrative services with innovative products. However, digitalization in the financial sector also opens up a very large number of chances. For instance, smartphones can become electronic wallets or omnipresent insurance brokers. This process focusses on individual products or services, while "classic" financial or insurance companies provide comprehensive service to their customers and thus also cover less lucrative fields of business.
As a result of the ongoing low interest rates, strict regulatory requirements, and increasingly globalized competition, you are currently facing completely new challenges. Against this background, you need to reposition both strategically and technologically and, in the process, return to focusing more on customers and their individual wishes and requests – while keeping an eye on your costs. You can drive digitalization forward using custom-tailored software solutions, such as document management for financial systems.

Digital customer and credit dossier
In the electronic customer and credit dossier, you can access all documents concerning your customers or your credit at any time. They are summarized in a clear fashion. Additionally, this dossier has uniform storage rules, and authorization concepts are implemented to ensure quality.

Digital document delivery
The innovative document delivery lets you deliver account/custodian account statements, information about deposit guarantees, insurance certificates, etc. to your customers so you can provide them with more services while reducing costs. And all of this functions the other way around, of course!

Digital signature
A qualified digital signature, which is legally equivalent to written form, saves all parties to a contract time and nerves. The digital signature avoids media breaks and prevents subsequent changes. Operation is intuitive, and the web-based software does not require its own hardware and can be used while on the move.

Contract management
Purchasing, IT or legal department: companies conclude many types of contracts. It's helpful to bundle information about upcoming deadlines and details and thus maintain an overview, for example with the help of internal search queries and reminders. Contract management software also helps employees create the necessary contract documents.
We were looking for a DMS partner characterized not just by future-proof solutions, economic sustainability, and affordable license costs, but also someone we could work with as equals.

Holger Kühl
Head of Global Support Organizational Unit
"die Bayerische"

This is how "die Bayerische" does it
The financial and insurance sector in particular creates and stores more documents every day than almost any other sector: applications, contracts and the associated attachments and versions, credit card statements (including the relevant security information), and much more. The current version of each of these many documents must be available to on-site consultants and case handlers in the main office in a matter of seconds. die Bayerische's success story demonstrates how you can master the challenges and concretely implement digitization in the financial sector.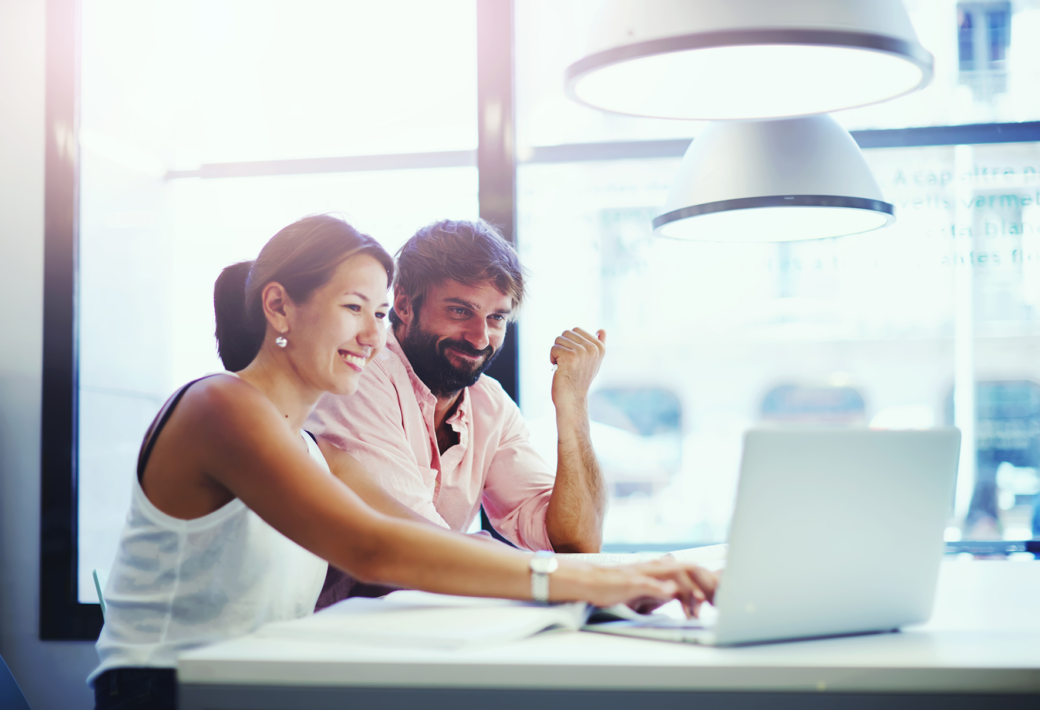 The digitalization process
die Bayerische was founded back in 1858 and began business as association for pension and burial benefits of Royal Bavarian State Railways, which later became the "death benefits fund for Bavarian civil servants." It has operated under the brand "die Bayerische" since 2012. However, there is one surprising fact in the face of its 160-year history: long before the general trend towards digitizing business processes emerged, die Bayerische had gradually been distancing itself from paper documents in terms of its business organization. More precisely, it had been doing so since May 2006, more than ten years ago. That was when it first implemented the d.velop AG document management system, initially introducing electronic archiving in combination with a scanning component and workflows in several stages for a variety of different departments.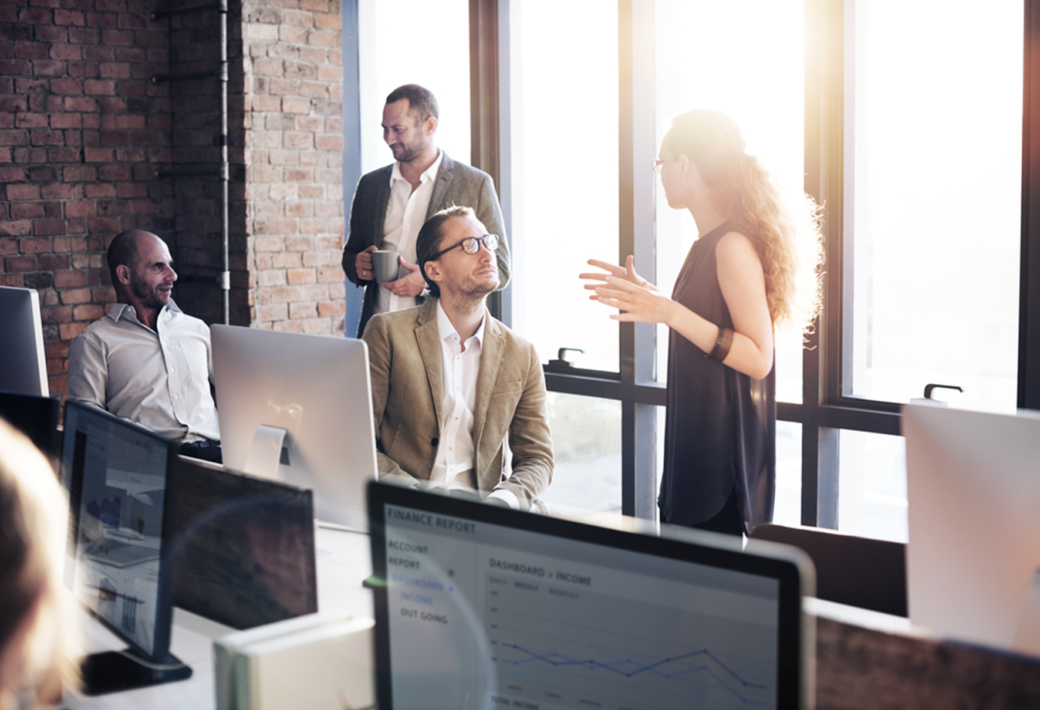 The big change
The intention was to convert all incoming mail, including bills, credit memos and other documents, into electronic data and make everything available for the departments to process digitally through workflows. Another aim was to introduce electronic customer records to move away from paper dossiers. Holger Kühl, who was the technical contact person for system implementation at the time, and who is now responsible for the DMS environment, recalls: "The introduction of electronic document management equated to a radical change in our processing procedures."
These steps were only the first ones on the path towards digitalization. Once it had gotten a taste for it, and the benefits quickly became apparent, "die Bayerische" continuously expanded its DMS environment with additional solution components. In 2007, for instance, the information from all its input channels, including fax and e-mails, was integrated into the d.3ecm system. That was followed by SAP integration and the integration of Sales in case management. "Our conviction that electronically supported processes led to major efficiency benefits gave us great ambition to drive on our digitalization," reports Holger Kühl. He continues: "With d.3ecm as the basis, we developed new digital processes, and the system has become our central information hub for the automation of processes."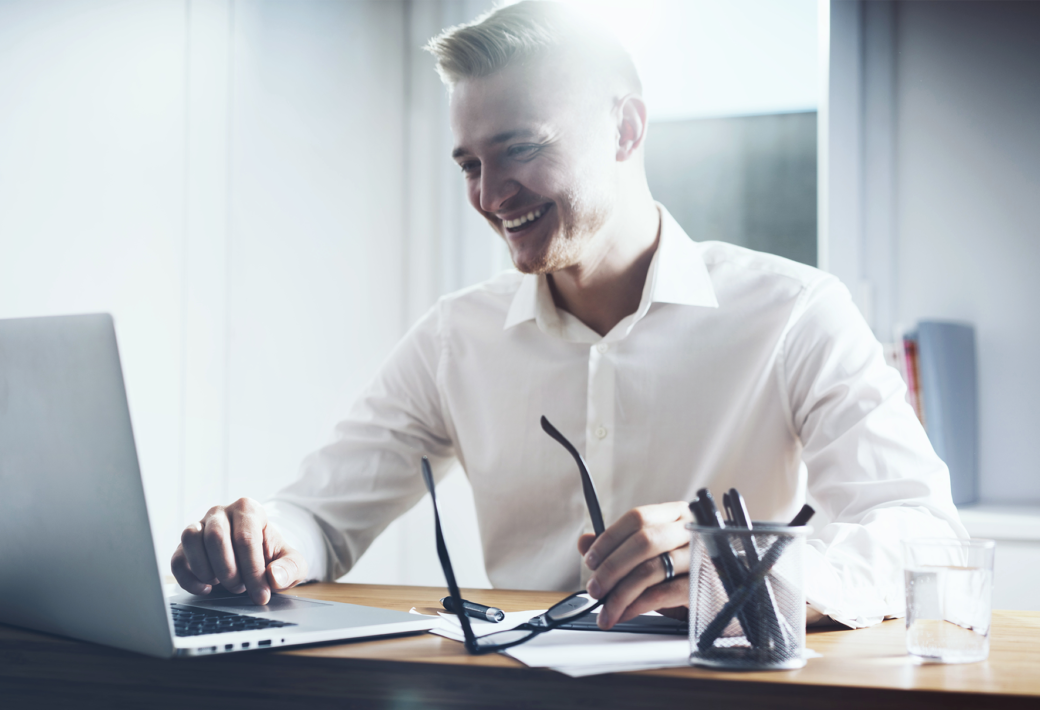 Decreased workload for users
And in fact, this early orientation towards digital processes paid off noticeably for "die Bayerische". For instance, since that time, that number of cases to be processed has increased considerably, but the more than 400 d.3ecm users have seen their workload significantly eased thanks to the system. Expressed in terms of one impressive number: since the beginning of 2006, around seven million workflows for the insurance processes in the different divisions have been channeled through the ECM system. Currently, there are 74,000 workflows every month, and there are approximately 30.5 million objects in the production archive.
Kühl looks back over the more than ten years of collaboration between "die Bayerische" and d.velop in a very positive light as well, nonetheless. "We were looking for a DMS partner characterized not just by future-proof solutions, economic sustainability, and cost-effective licence costs, but also someone whom we could work with as equals." This expectation was fulfilled throughout, and d.velop was able to respond with flexibility to the ever-changing new needs of the insurance group.
Entering into electronic document management meant a comprehensive change in our processing procedures.

Holger Kühl, Head of the Global Support Organizational Unit – die Bayerische
Do you want to know more about our customers and their stories?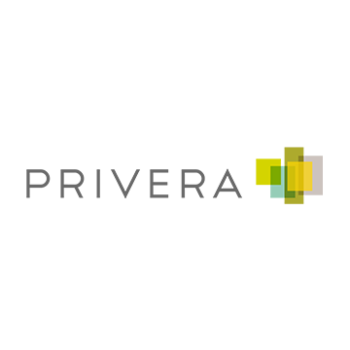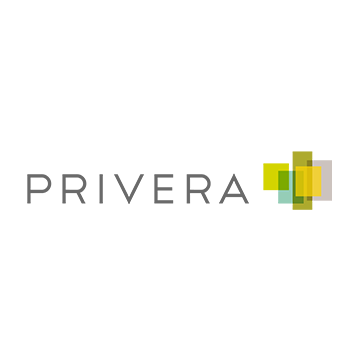 Privera AG
Privera AG ventured to achieve its ambitious goal: the paperless office. It decided to actively approach innovation and digitalization as a core of its corporate values. With the help of adeon AG, it implemented the archiving of accounting documents and incoming invoices from the company's own SAP with the document management of d.velop AG and introduced three digital file types of d.velop AG.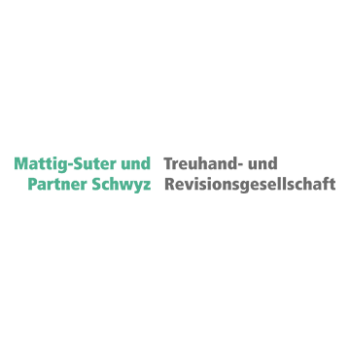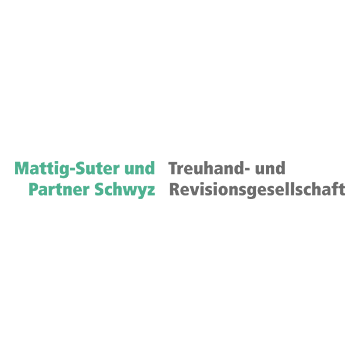 Mattig-Suter and Partner Schwyz
It is almost a law of nature – every company with several headquarters or branches knows it: If you need a file at one location, it is guaranteed to be at another. The trust and auditing company Mattig-Suter und Partner (MSuP), headquartered in Schwyz, no longer wanted to put up with this phenomenon. Instead, they found the document management d.3ecm of d.velop AG.