Create more space for yourself through process digitalization
They occur in every company, regardless of the industry, company size, or department: business processes. Many of these processes are document-centered and are even identical in most organizations. Especially the compliance with deletion and retention periods is a recurring routine task that is always carried out by the same employees.
The challenge? Processes such as document creation, data entry, review, approval, and notifications are usually manual, location-bound, and therefore time-consuming. But it doesn't have to be that way! This is where process digitalization can help.
30

%

According to Gartner, operating costs can be reduced for companies through automated processes.

40

%

According to IDC, paper costs can be saved through electronic documents and workflows.

22

%

According to McKinsey, companies can save costs by adopting digital technologies.
Process automation can be easy too!
The pain of lacking automation is often felt only by those closest to the business process: employees in the specialist departments. However, in order to automate these processes, they often have to go a long way through the IT department. This hurdle can finally be overcome through no-code approaches. And this is precisely what d.velop process studio is based on.
Relief for your IT professionals. Specialist departments will model processes themselves in the future
With the d.velop process studio, specialist departments are empowered to map and automate their processes on their own. The department outlines their process and describes, directly in the d.velop process studio, exactly which information is needed at which point. Subsequently, the IT administrator ensures that the necessary information is retrieved from third-party systems at the respective points.
d.velop process studio
Workflow management with d.velop process studio made easy
Adapt digital business processes to your individual requirements at any time with our visual editor – even without IT skills. You also have the option of seamlessly integrating external systems via interfaces.
No-code approach
easy modeling
integration of additional systems and data
A powerful workflow engine offers you the easy possibility of process digitalization
Despite numerous options, many companies still rely on manual workflows for recurring tasks such as input, review, and approval processes. However, there are processes that can be quickly and easily automated – here are a few examples:
Process digitalization opens the path for you to move from paper-based travel expense management to digital receipt management. With a Document Management System (DMS), your entire travel expense workflow can be digitized. Simply scan travel expense receipts on the go with your smartphone and upload them to the DMS. That's how travel expense management is done!

With d.velop documents, you can digitize your HR processes – for example, the vacation request in the company. Simply digitize the approval process and get an overview of taken and pending vacation days. With the DMS, all vacation request processes can be digitized and easily customized to meet your individual needs at the click of a button.

Mit einem DMS lassen sich Ihre Beschaffungsprozesse digitalisieren und optimieren. Durch intelligente Schnittstellen mit Systemen wie SAP und SharePoint lassen sich Ihre Beschaffungsprozesse rund um Bestellungen und Eingangsrechnungen mit nur wenigen Klicks digitalisieren.
A well-coordinated duo:
Workflows + Document Management
If your company still handles business processes manually and paper-based, and you want to expedite your process workflows, then you should consider implementing a solution for process optimization in combination with a document management system. The combined use of these tools will particularly benefit your entire organization:
Avoid media disruptions
Increase transparency
Minimize sources of errors
Promote collaboration
Standardize workflows
Reduce lead times
How digitalizing business processes works for our customers: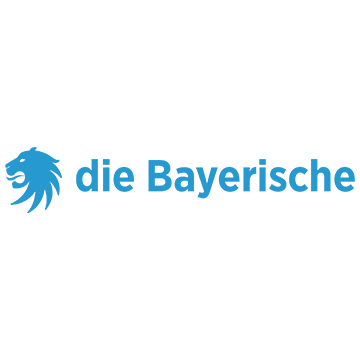 Bayerische uses d.velop's software to reduce its employees' workload processing insurance transactions by 74,000 monthly workflows.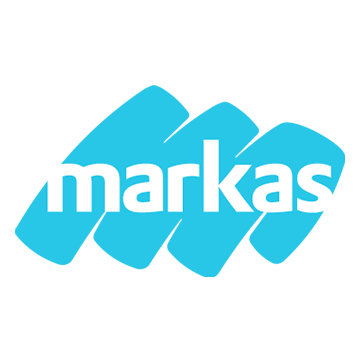 Markas GmbH has increased transparency and reduced processing times thanks to digital admin processes.
Frequently Asked Questions and Answers about Process Digitalization
Discover answers to frequently asked questions about process digitalization. Learn how process digitalization can benefit your company.
What is Process Digitalization?
Process digitalization refers to the transformation of manual or paper-based business processes into digital formats using technologies such as automation, data analysis, and workflow management systems.
Why is process digitalization important?
Process digitalization enables a more efficient handling of business processes, reduces errors, and enhances productivity. Additionally, it provides the foundation for further technologies, such as artificial intelligence and machine learning.
What advantages does process digitalization offer?
The benefits of process digitalization include, among others, faster task execution, reduced human errors, improved transparency and traceability of processes, as well as better integration with other systems. Additionally, process digitalization provides a solution to the increasing shortage of IT professionals.
What should be considered in process digitalization?
Some of the most important aspects to be mindful of include: process analysis, technology selection, integration with your existing systems, high user acceptance, good data quality, and security as well as data privacy. Make sure to work with an experienced digitalization partner who has managed numerous client projects.
What is the d.velop process studio?
With the d.velop process studio, specialist departments can independently map and automate their processes. The department describes the process in the d.velop process studio and indicates which information is needed at which points. The IT administrator ensures that the necessary information from other systems is made available at the respective points.
How can processes be automated most easily?
To successfully automate processes and implement them in daily operations, there are several points to consider. Start with planning and design. The specialist department outlines their process and describes, directly in the d.velop process studio, exactly which information is needed at which point. Once the planning of the new approval process is complete, it's time for the (technical) implementation. After successfully introducing an approval process, it should be regularly monitored and optimized.
Experience workflow management live with a personal software demo.
Would you like to see the d.velop process studio in action?
Just choose a date and time that suits you and request a software demo.