2 approaches, 1 goal:
Get everything out of your
Microsoft 365 system.
How exactly? The choice is yours!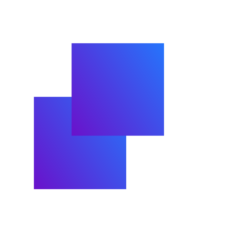 You are planning to extend Microsoft 365
with d.velop products?
Then get to know the dedicated d.velop product and solution portfolio for Microsoft 365. Add selected d.velop products and solutions to your Microsoft environment as a clever extension. In this way, you can map all digital document and business processes in the company holistically on the basis of Microsoft technology.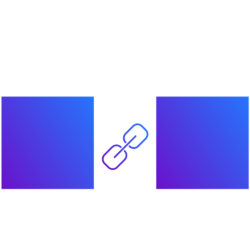 Are you planning to use d.velop
to rely on d.velop products?
Then bring the best of both worlds together! Namely, by connecting your d.velop document management system with Microsoft 365. This way, central document management functions are available to all users directly in leading Microsoft applications such as Outlook, Office or Teams.
White paper DMS M365
Integrated document management with SharePoint / Microsoft 365
Learn in this white paper how integrated content services can be used to implement seamless, end-to-end digital solutions in SharePoint / Microsoft 365.
Document management: the key to digital business processes
Closing the gaps between SharePoint / Microsoft 365 and ERP/CRM
Repositioning: SharePoint / Microsoft 365 as a business processes hub
Making SharePoint / Microsoft 365 for everyone easier to use
Customer Success Stories
Turn your Microsoft 365 into a strategic platform for document and business processes
Expand your Microsoft environment by adding d.velop products and solutions to it. This way, you enable the Microsoft users in your company to digitally file, manage, jointly edit, sign, make available in digital business processes and much faster and easier than ever before.
Products for Microsoft 365
Document management
Within Microsoft 365, you already have the basis of your DMS in-house with SharePoint. d.velop for Microsoft 365 builds on this and thus creates a stable and crisis-proof system for digital document management in your company.
Invoice processing
Optimise your accounts payable with a digital SharePoint incoming invoice processing. Achieve shortened cycle times and increase transparency throughout the process thanks to the accounts payable workflow.
Contract management
Create transparency with digital contract management for Microsoft 365. Accelerate the processes around the management of contracts – from contract creation to filing and resubmission.
Digital signature
Sign documents such as contracts or invoices digitally directly from SharePoint with amxSIGN for Office 365. And do so in a fully legally compliant manner in accordance with the legal requirements of the EU and without any special signature hardware.
Solutions for Microsoft 365
Digital personnel file
The digital personnel file automates your personnel processes and ensures more transparency. In the file, you manage all personnel documents – from application documents to sick leave.
Quality management
SharePoint quality management brings transparency and complete traceability to every step of the process. Maintain an overview at all times. Easily involve the persons responsible in each case.
Microsoft 365 / SharePoint in use?
We understand that (best)! d.velop AG works with the various Microsoft 365 programs
d.velop is also a Microsoft customer. We use Microsoft 365 applications on a daily basis and can therefore assess exactly what is important in our integrated products. d.velop AG has its own Microsoft 365 development team.
d.velop relies on its own Microsoft 365 development team consisting of trained and certified employees who are on duty for you around the clock. d.velop is Charter Member in the Microsoft Content Services Partner Program.
As a long-standing Microsoft Gold Partner, d.velop is one of the first German companies to become a Charter Member in the Microsoft Content Services Partner Programme .
Integration of d.velop products in Microsoft Outlook, Office and Teams
Enable easy and fast handling of documents from your d.velop document management directly in Microsoft 365.
Microsoft Outlook (and Exchange)
Call up documents or entire file structures for an optimal and complete overview.
Filing of e-mails and/or attachments via drag & drop directly into the d.velop DMS for simple and secure filing.
Automatic suggestion system for filing documents based on metadata for even faster filing.
Microsoft Office
Central storage location for all Office documents and files accessible at the touch of a button for barrier-free working.
Automatic versioning of Office documents and files for complete traceability.
Uncomplicated collaborative working in the Office applications used daily for simple and secure collaboration.
Microsoft Teams
Provision and simultaneous editing of documents, e.g. in a project team for easy collaborative working.
Communication and change tracking of documents in real time and in direct context for optimal exchange.
Mapping of entire file structures at the touch of a button in Microsoft Teams for greater clarity.
"With SharePoint / M365 from Microsoft, we benefit from a powerful platform for information management. With the d.velop for Microsoft 365 extension, we connect this platform with SAP ERP and Salesforce, achieve full transparency over our documents and business processes and have ensured legally compliant filing."
Reinhard Wiggers | Head of Processes and Systems TECE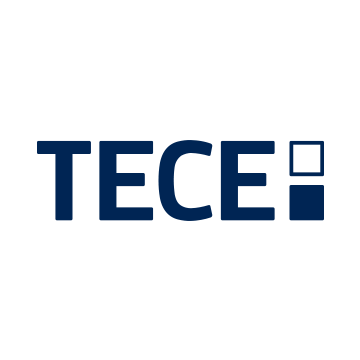 Are you planning to rely on d.velop products in addition to Microsoft 365? Connect d.velop documents with Microsoft 365!
Do you want to know more about integrating d.velop solutions into your M365?
Request a free demo of d.velop software.