Your One Stop Shop for Information
Fully leverage SharePoint & O365 as your strategic place for information-driven processes
Challenges of an information-driven workplace
Isolation and Information Silos
Users scramble to put together the information they need to conduct their daily business – where is it? ERP? Outlook? File server? Paper?
Content in SharePoint is isolated from related information outside of SharePoint
Emails are only available in Outlook, not in SharePoint
Documents produced by ERP & CRM solutions are not available in SharePoint and vice versa
Business processes are interrupted because users have to switch between applications
Inadequate User Experience in SharePoint
SharePoint's technical infrastructure and navigation are difficult for users to understand (site collection, sites, sub-sites, lists, libraries)
Users have to leave their key applications to work with SharePoint
Rich feature set can be overwhelming
Lack of logically related information that brings diverse content together into a big picture
Use of metadata cumbersome
d.velop
turns your Office 365
into a real document management system
d.velop for Office 365 – enhanced document management for SharePoint
d.velop for Office 365, the product suite for O365 & SharePoint Online and SharePoint on-premise, unlocks the full potential to implement a successful enterprise content management (ECM) strategy.
Benefits
Improve Productivity
Get significantly faster access to the necessary documents for the task at hand
Save time by not needlessly switching between business applications to find information
Improve the automation of your day-to-day business
Increase Employee Satisfaction
Free up time for value added tasks
Simplify the handling of content in information-driven processes
Deliver the right information using document management and collaboration functionality directly to the employee's favourite applications
Drive Business Excellence
Enable seamless business processes unconstrained by the typical boundaries imposed by information silos
Focus on work that really delivers value by eliminating cumbersome tasks
Improve collaboration and provide outstanding visibility on business-critical information
Achieve Your Strategic Goals
Support agile and cross-functional business processes
Improve customer experience with an outstanding level of responsiveness
Unlock more ROI from existing key business applications and reach a higher level of adoption
Operate fewer but better integrated systems
Implement strong information governance with a strategic, centralised place for information
Features
Presentation
Logical 360° view on business-critical information that you need within a given business context, such as
• customers and suppliers
• sales and purchase orders
• projects, products and contracts
employees, cases and topics
Easy-to understand navigation that unifies content in relation to the right business context
Provide a consistent user experience by standardising access to content through consistent terminology and navigation (file plan structure)
Classification
Effortless classification of content
Metadata is automatically applied from the navigation item where the document was dropped
Document types (= content types) are determined automatically from the context
Integration
Deliver the relevant information for the right business context, as well as document management and collaboration functionality, directly to the employee's favourite applications
• ERP, such as SAP and Dynamics 365
• CRM, such as Salesforce and Dynamics 365
• Outlook, Office and Teams
and other line of business applications
Consolidation
Automatic consolidation of documents from different key business applications to break down information silos
• ERP, such as SAP and Dynamics 365
• CRM, such as Salesforce and Dynamics 365
• and other line of business applications
Manage all business-critical content in SharePoint as your strategic point for information management and governance
Learn more about d.velop for Office 365
Connect Office 365 & SharePoint with your key business applications
Webinar – Your One Stop Shop for Information for Office 365 and SharePoint
Are you familiar with the following pain points with SharePoint?
Chaotic information architecture and SharePoint sprawl.
Insufficient level of user acceptance.
Content in SharePoint is isolated from information other systems of record, creating information silos.
Lack of integration into Office, Outlook, ERP, …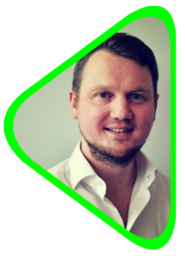 Claim your share of the ECM market by teaming up with d.velop!
What would you like to do next?
Customers that rely on d.velop