Digital Workplace
The workplace of the future is here
The wave of digital change is here and it brings along new technologies, modern ways of working and relieves the burden of standard everyday tasks. The Digital Workplace is at the forefront of this trend. 
Definition of the Digital Workplace
---
Digital Workplace is a modern concept that incorporates digital work processes and digital work environments. The "workplace" is traditionally thought of as the physical space you work in. However, the "workplace" is actually a term describing where the work is completed. In a digital office, the workplace is made up of many different interlocking pieces of software.
Does that sound familiar?
Anyone who deals with digitization inevitably stumbles across the term "ECM". The acronym stands for Enterprise Content Management and refers to an interplay of different technologies to guide a document through its entire lifecycle. Here, various software systems interlock to ensure a fluid digital workflow. There is much more to a Digital Workplace than the ECM. ECM is about the flow of data and documents across the enterprise, while Digital Workplace can also include an intranet, e-learning platforms, social media and collaboration tools.
Digital Workplace
vs.
Digital Workspace
---
The rapid development of technologies and the changing world of work bring with them new technical terms. Sometimes the definition of these terms are not uniform which can cause some confusion.
Digital Workplace
A digital corporate strategy
Digital environment for all employees
Central repository for all documents and data
For automation and standardization of all company processes
For smooth collaboration in remote work
Reflects the corporate culture
Digital Workspace
Part of the Digital Workplace
Virtual replacement for the physical workplace
Consists of work devices, laptop and mobile devices
Digital tools and software solutions
The biggest advantages – digital workplace is efficient
---
More efficiency and productivity through a paperless office
Eliminating paper alone saves time by eliminating: printing, scanning, folding, enveloping, shredding, signing. Cutting down on time spent for these processes allows employees to spend more time on other more important matters.  Your workers convert unproductive time into productive time and increase while increasing your capacity. 
---
knowledge workers spend on administrative tasks. 
see a link between digitization and business success. 
of companies see an increase in productivity through home office.
---
Quick and easy availability of information
So much time is wasted by digging through folders of paper to find that one document that is needed. Going digital with those documents is a great first step, but documents can still be hard to find without proper file and folder organization and transparency between departments. The solution is a company-wide system with a central access point. By integrating a document management system, you create a uniform filing structure in which you can find any document at any time. The software also offers an intelligent search, that makes searching and finding what you need much quicker.

The d.velop enterprise search accesses the information of all available software and filing structures. You will always find the data you are looking for, no matter where it is located. At the same time, the authorization levels stored in the systems are preserved, so that each employee only receives the data he is allowed to view.
Defined workflows with no room for error
Unlike a business process, a workflow defines each individual work step in a person-specific and fixed sequence.
There are no exceptions, deviations or forgotten task steps.
This has four main advantages:
All employees process tasks according to the same pattern, which ensures consistently high quality.
Human errors due to time pressure or inaccuracies are reduced to a minimum.
Employees who fill in or help out always know exactly how a task is to be processed.
Cross-departmental workflows become much more comprehensible and transparent for all employees involved. Collaboration is more relaxed and produces better results.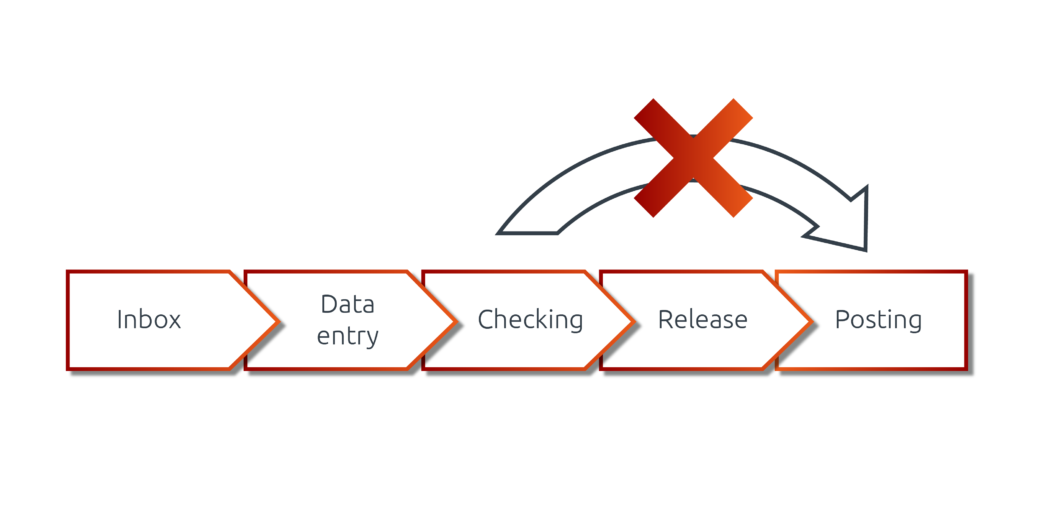 Knowledge exchange at company level
Shortages of skilled workers, changing job requirements and changing customer needs require a continuous exchange of knowledge within the company. This usually is not efficient and often stops at management level. E-learning platforms break down this blockade and make corporate knowledge accessible to all employees. Knowledge can be shared with significantly less effort, reduced costs and time savings.
An e-learning platform offers the ideal medium for imparting specific IT user knowledge, during the transition to a digital office.
Home office and remote working become possible
It took a virus to teach us that working at home is just as productive as working in the office. As a result, many companies have discovered unimagined opportunities and want to make working more pleasant and flexible for employees. The basic prerequisite is barrier-free access to all the data they need. You can achieve this through a digital workplace with mobile devices.
Promoted communication
New Work and modern business models are putting more focus on the employee again. Communication is also taking on a new importance in the company. Bring hallway chatter and company-wide communication into the digital world. Promote the exchange of ideas and the spirit of innovation between employees. Engage with them through a barrier-free flow of information across all hierarchical levels.
Communication is the most important key to strengthening corporate affiliation and culture.
Disadvantages – potential hurdles of the Digital Workplace
---
The advantages of a Digital Workplace far outweigh any disadvantages. There are a few hurdles that your teams will need to be overcome when transitioning to a Digital Workplace.
Time: A digital workplace doesn't happen overnight
Digitizing business processes can be fast. All documents involved have to be captured, filed and processed electronically. But just because a process is digital doesn't mean it's good. Sources of error may remain – just electronically. As Professor August Wilhelm Scheer already criticized: "Many companies map their processes digitally, but no digital transformation takes place".
Instead of taking the quick and easy route, consider investing more time in preparing and planning the digital workplace. This will pay off in optimized workflows, greater efficiency and increased user acceptance among employees.
Knowledge: Employees need to be tech savvy
Employees who don't have a technical affinity will have a harder time making the move to the Digital Workplace. However, you will have all the tools you need to make this transition as easy as possible for your employees. Plan enough preparation time, encourage your employees through training, and provide them with an available point of contact at all times. Other employees with more technical knowledge and experience will transition easier. Due to a growing digitalization in our everyday life and the prevailing generation of "digital natives", dealing with a Digital Workplace is almost a matter of course.
In fact, many employees will be excited to incorporate more digital centric processes in the work environment and look forward to the freedom it brings.
Digital Workplace – not just an office concept, but a business model
---
Digitization and digital transformation are often used in the same sentence. Even more often, the words are used as synonyms, but there is a fundamental difference: digitization describes the process of converting analog documents and processes into electronic form. In contrast, digital transformation describes the development and optimization of these processes.
Go for digital transformation
Smaller companies in particular only go through digitization by doing away with paper. Without a digital business transformation, the desired effects such as increased productivity and efficiency largely fail to materialize. In this context, the greatest opportunity through a Digital Workplace lies in the simultaneous development of the company. Time-intensive and error-prone business processes become partially automated workflows. Employees simply hand over entire work steps to the software and can use this freed up time for more important matters.
Going electronic through digitization helps you develop business processes that are better, faster and easier.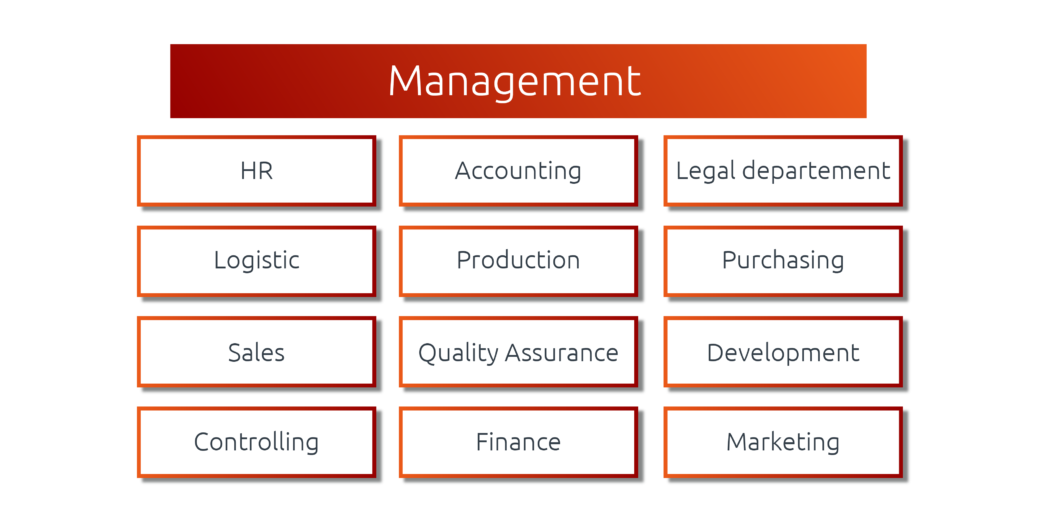 A transformation that affects the entire company
The development that a company undergoes during a digital transformation is so profound that one can already speak of a new business model. All departments benefit and the management finally gets a tool with which it can manage the company in the best possible way.
What does a Digital Workplace need?
---
A Digital Workplace consists of hardware and software. More specifically: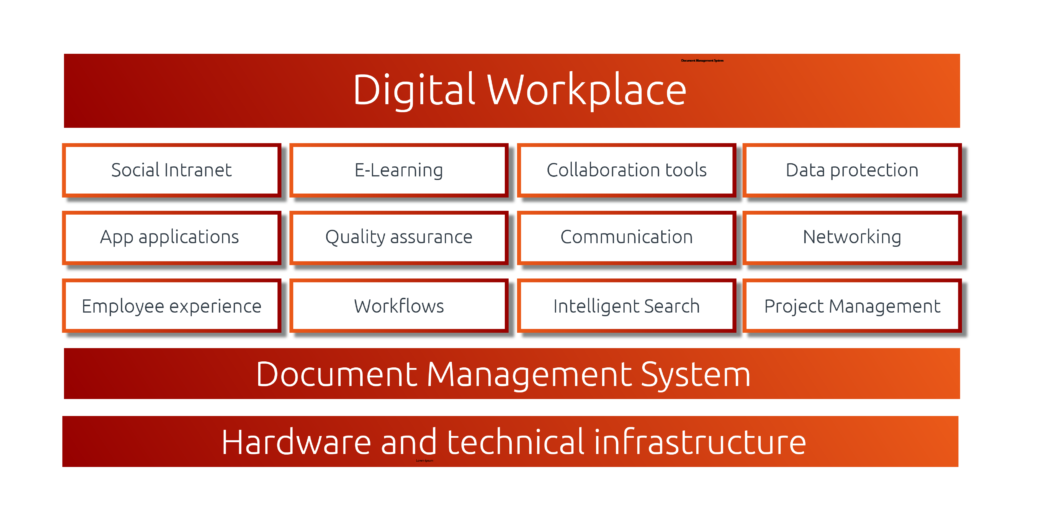 Fully equipped workplace
A digital workplace includes a fully functional infrastructure and a technically equipped workstation. This usually consists of a computer, screen, keyboard and mouse. In order to meet the criteria for flexible working, consider a mobile computer (laptop, tablet). Complementary devices include a headset and webcam, so that your employees can also attend meetings from the comfort of their own homes.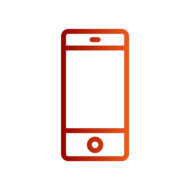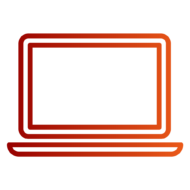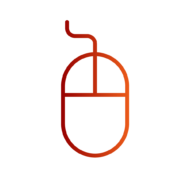 Document management system
As the basis of a digital workplace, we see a document management system that offers interfaces to further software. The document management system is able to map the entire process along a document lifecycle and ensures a uniform filing system.
Central information location
Intelligent filing
Fast search
Comprehensive collaboration
Legally compliant archiving
Digital business processes
Collaboration Tools – the modern collaboration
Internal collaboration
Physical distance has always been a problem for internal collaboration in large companies. Cross-location projects require a large time frame, communication is asynchronous and only the project manager knows the exact status. Home office and remote working also complicate collaboration in smaller companies.
A workspace brings all employees together in one place.
A collaboration tool creates a workspace in which all employees work together in one place,virtually. Documents are processed simultaneously. A check-in and check-out process guides collaboration and provides sequential processes. Digital meeting notes, automatic documentation and versioning ensure that all project participants are always up to date. Project decisions can be traced at any time. Using a collaboration tool in this scenario offers advantages over face-to-face collaboration.
Collaboration tool in your pocket
The d.velop employee app (accessible via smartphone) offers the possibility to open internal workspaces and to work together on projects and tasks.
External collaboration
Promote collaboration with partners, suppliers and customers. Using web-based tools (Workplace as a Service), simply invite external employees into your workspace and collaborate on documents. Think of how easy it will be in the future to collaborate with your tax advisor, lawyer and more.
Such a collaboration tool, especially the d.velop employee app, also ensures a managed flow of information. A kind of extranet is created, in which outsiders can inform themselves about the company.
Knowledge management across all hierarchy levels
A company only grows if its employees grow with it. Through training and continuing education, your employees learn new software and hardware skills that advance the entire company. For this purpose, you should create an e-learning platform where specialized skills are taught.
The document management system from d.velop offers interfaces to the leading e-learning platforms, so that you can add an essential component to the Digital Workplace.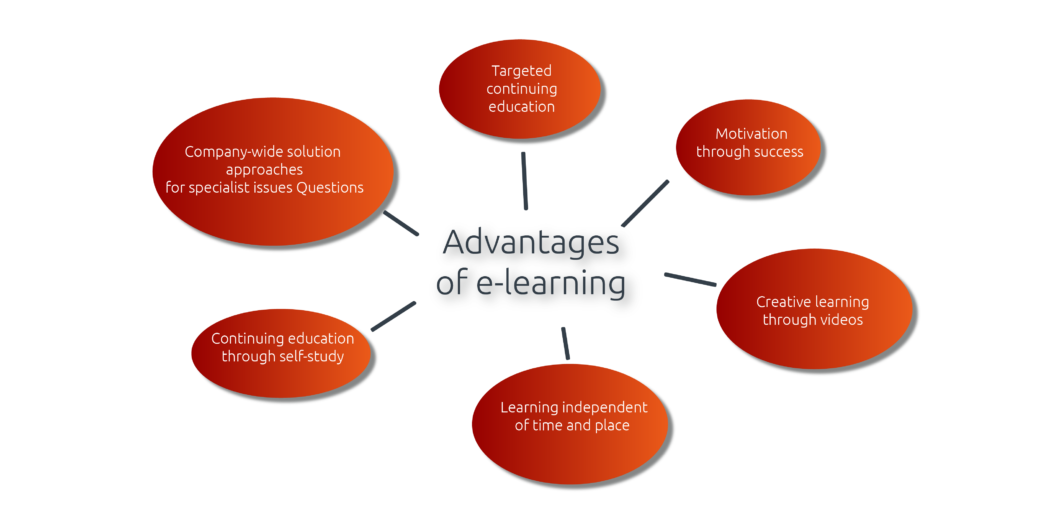 Social Intranet and Communication
---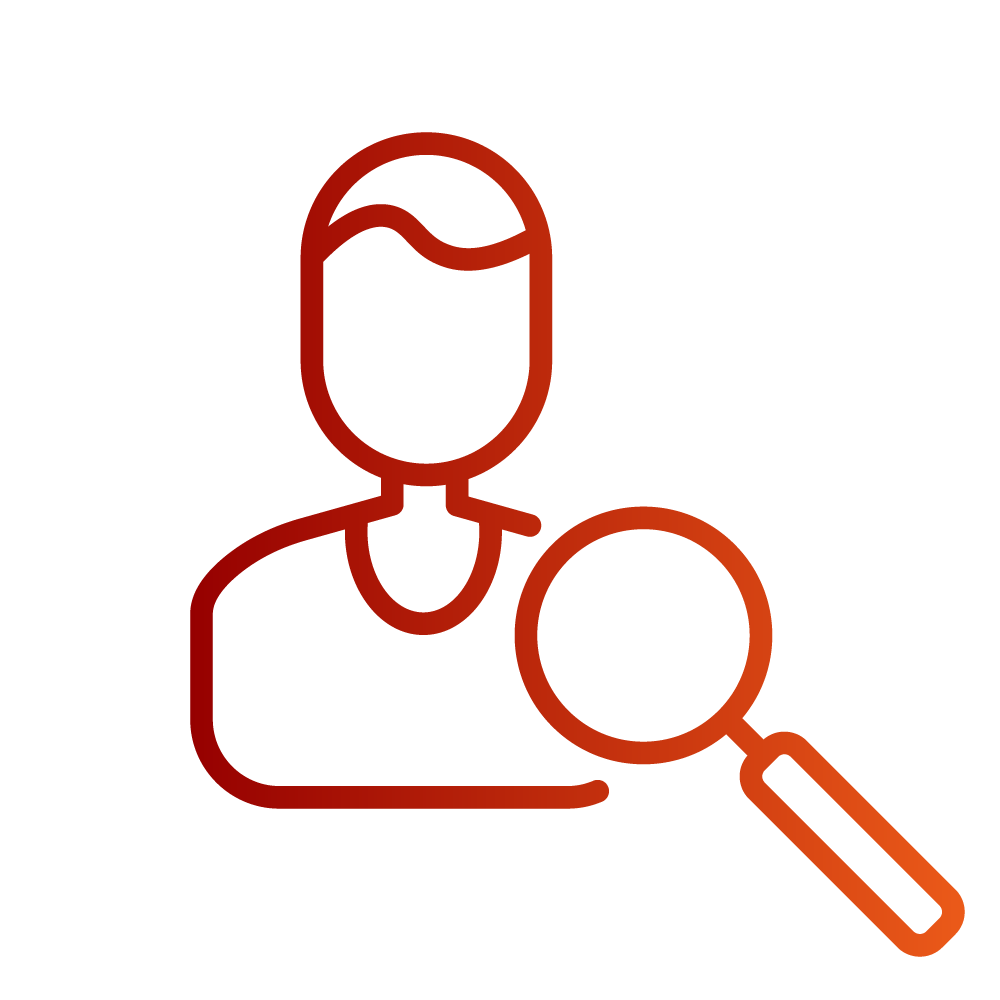 Contact search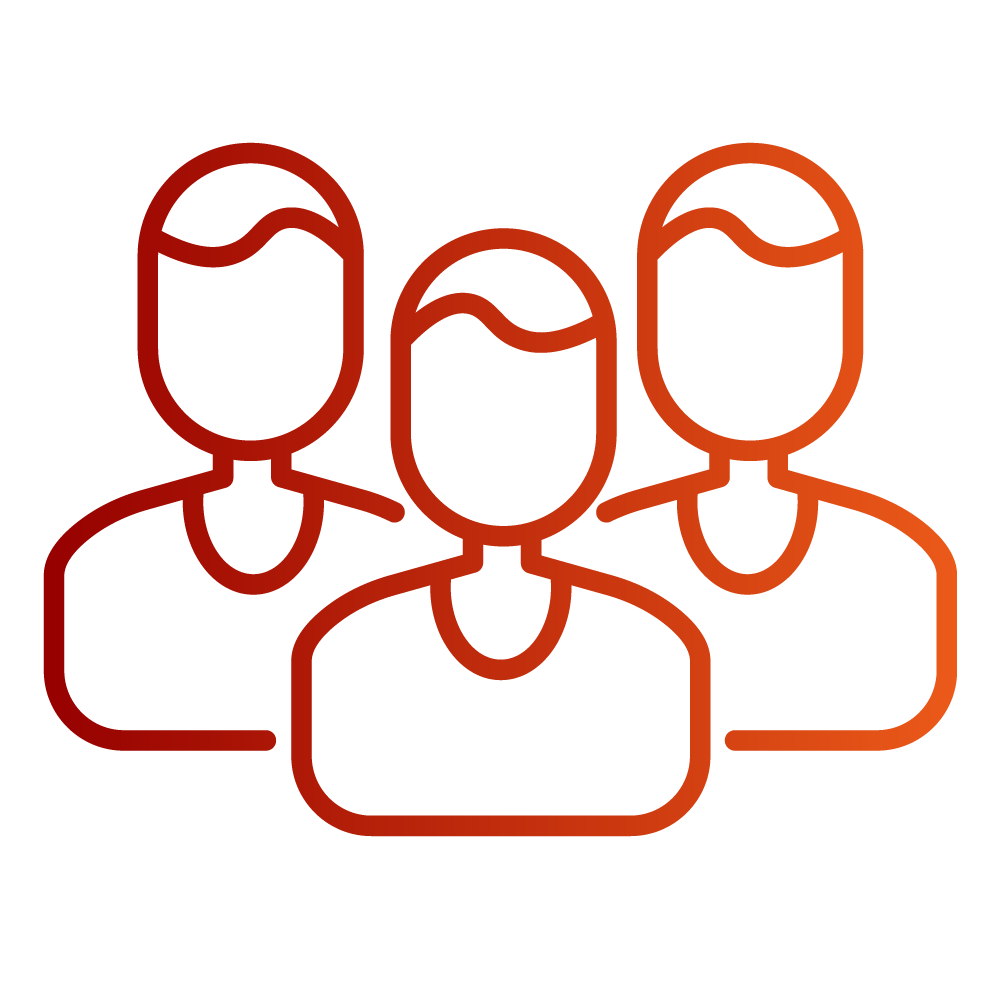 Team Meetings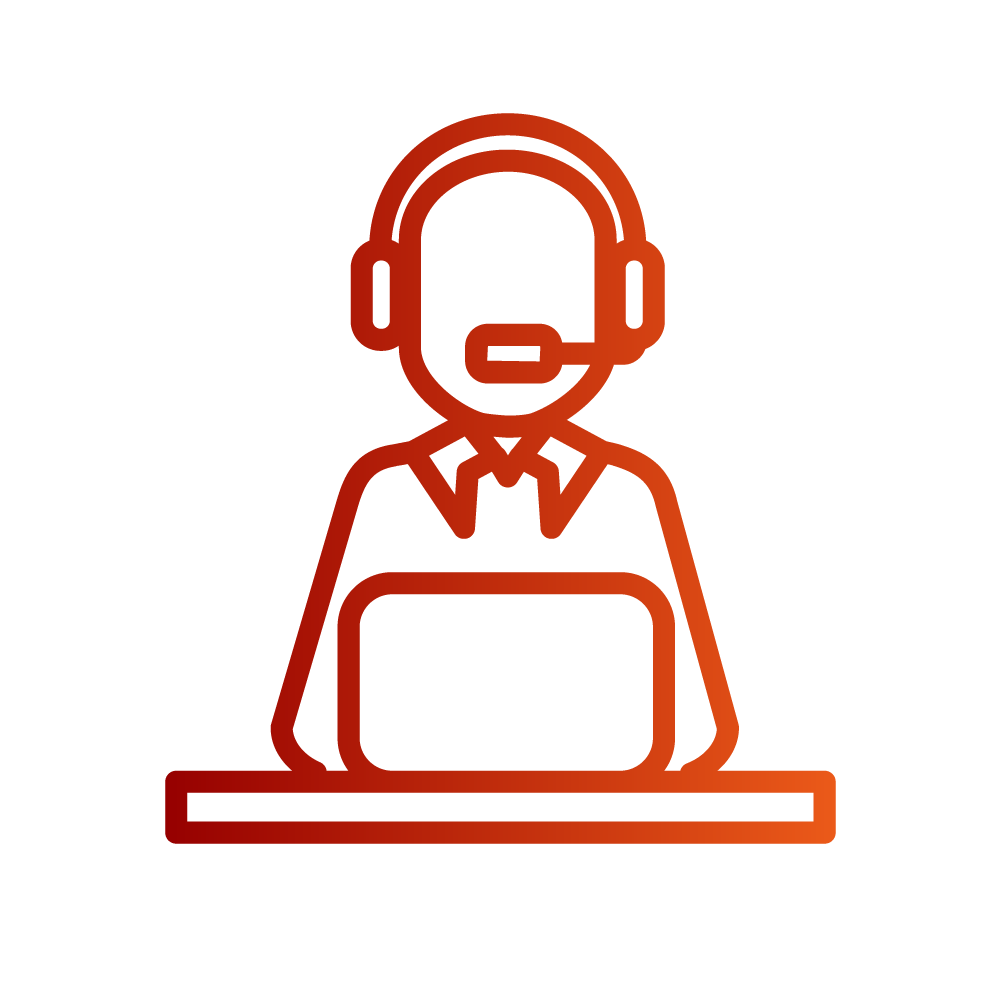 Video Calls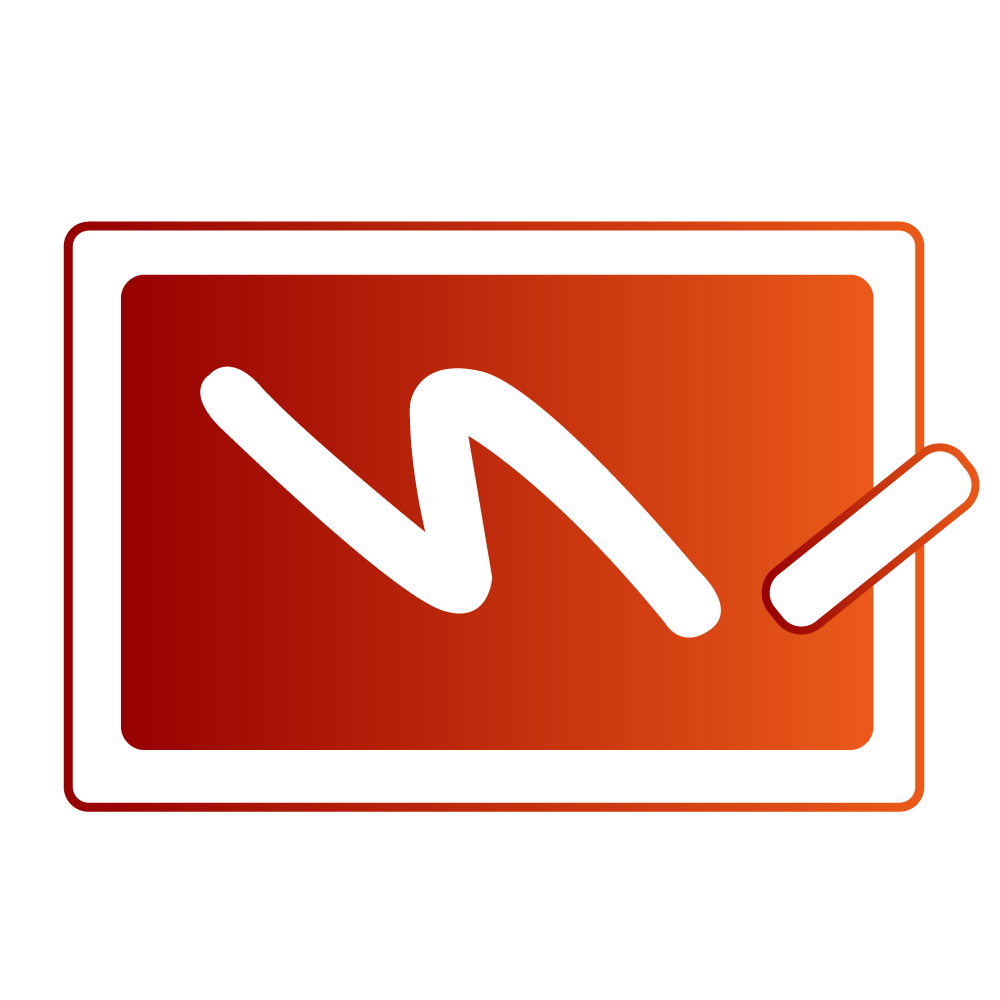 Bulletin Board
---
The digital bulletin board
Are there new employees? Are jobs being cut? Have there been successes or failures? How is the company doing? Part of an employees' sense of belonging is knowing what's happening in the company right now, how it's changing and how this can affect their own work. Create more transparency and offer your employees the opportunity to be up to date at all times.
Networking as the key to corporate affiliation
Social environment within a company determines whether an employee feels comfortable with an employer or not. Digitization is pushing the social environment pressures into the background. Some employees may feel more isolated and disconnected while working from home. It's up to you to strengthen team collaboration and promote networking on a digital level.
An employee app connects all employees. Via a search, everyone can find the right contact person, start private conversations or open working groups for digital floor talk. With a video function, exchanges can also take place face-to-face again making their smartphones their new mobile office.
And the best thing is that once the employee app has been integrated, it will become a sure-fire success.
Data protection
Although cloud-based digital workplaces (cloud offices) offer your employees the advantage of accessing data quickly and mobile, they also bring with them many uncertainties. Is the data really secure? The DSGVO in particular prescribes a high security standard that you as a company must comply with.
Cloud software or on-premises
When it comes to the question of data protection, a fundamental decision must first be made. Do you want to store the data in a rented data center or would you rather store it on your own server? There is no one size fits all solution here and it always depends on your specific requirements. But we've found that the choice is clear: With a cloud solution, you are significantly more flexible and, with the right choice of cloud provider, often enjoy higher security precautions than you could guarantee yourself.
We will be happy to advise you on the advantages and disadvantages of cloud and on-premises software and find the right solution for you.
Process optimization & quality assurance
Digital Workplace and digital transformation go hand in hand and should support each other. The software must not be static and should offer room for further developments. Scalable workflows are especially important for growing companies. When choosing software, make sure that you can add ad-ons and sufficient interfaces. Your system should be flexible and able to adapt when needed.
Real-time reporting as a basis for development
Do you actually know how many current contracts you have, which ones expire this month or how many invoices are currently in circulation? In order to optimally manage your company as a business manager and make decisions, you should know such figures. Instead of requesting an overview in the form of an Excel spreadsheet, there are easier ways.
A digital workplace offers customizable dashboards allowing important information to be seen in a simple and clear way. As a result, you have all the relevant key figures at a glance on a daily basis, in the form of real-time reports.
These reports can help you find new optimization opportunities and identify sources of error more quickly. The Digital Workplace in this way also functions as a quality assurance tool.
Employee experience
Last but not least, the digital workplace should create a good employee experience. Simple and intuitive operation is important for fewer user errors and greater user acceptance. The software solutions should flow smoothly between each other within the workplace and complement one another optimally. Isolated tools that do not fit into the digital workplace disrupt the workflow and offer potential for errors. Plan ahead and work towards a sophisticated concept that reduces the number of tools needed to the smallest number necessary. Less is more.
Personalized applications
All software within the d.velop universe is designed to deliver the right information. That is, information that the respective user actually needs. Dashboards can be designed individually: An employee from accounting needs different key figures than an employee from sales. Enterprise Search can also be customized. For example, two employees of a company receive different results for a customer, depending on the information needed.
6 stations on the way to the Digital Workplace 
Station 1:
Preparation
---
Have you ever gone on vacation without first filling up your gas tank, restocking your first-aid kit and checking your route for construction work and traffic jams? Just like any relaxing trip, the Digital Workplace project needs a few preparations before it gets underway.
Capture the ACTUAL status
Let's first take a look at what the ACTUAL situation looks like. What software is already in use in your company, which workflows are mapped and where is there still potential for optimization? A media break, for example, is always an indication that the workflow is getting bogged down at this point and losing efficiency. In addition, you should take stock and record what the technical equipment of your employees is like.
Define requirements
Now start defining the goals. Where exactly do you want the journey to go? What do you want to achieve with the introduction of the Digital Workplace?
Some very broad goals to consider:
Increase revenue and productivity
Reduce costs
Enable home office/remote work
Facilitate collaboration
Retain employees
Some very specific goals to consider:
Manually entering invoice data into the ERP system takes time and errors often occur. Therefore, the data should be automatically transferred from the scanned invoice into the system.
Until now, pay slips have had to be printed out and sent by mail because there is no compliant system that delivers the slips electronically to the employee.
Currently, there are several stand-alone solutions in the company, resulting in a single document circulating several different systems, some with different statuses.
The more concrete you are here, the easier it is to subsequently develop the digital workplace concept and define required software. It also makes it easier to configure workflows and create custom solutions later on.
Define the budget
In this step, you should also define the budget. Many applications are available in different packages. With a look at costs and requirements, it will be easier to make a decision later.
Develop the digital workplace concept
Now that the starting point and goal have been defined, the only thing missing is the right path. Here you define the hardware and software that is needed. Also, what requirements you have for the software, for example, that it should have interfaces to already integrated software.
Large companies and corporations have a great need for support here. That's why we offer a large partner network of digitization consultants who specialize in a wide range of industries and solutions.
Our tip: Many manufacturers offer demo versions for their applications so that you can test the system for functions and usability. You should take advantage of this service and try out the applications. For example, try our document management system free of charge for 30 days.
Station 2:


Purchase equipment and set up infrastructure
---
Acquire hardware
Every employee needs the appropriate technical equipment to be able to work at any time and from anywhere. In addition, the technical infrastructure in the company must also be right. For example, do the conference rooms offer screens and modern video conferencing systems, or has a system been set up so that everyone can change workstations flexibly? It's time to lay the foundation for the digital workplace of the future.
Acquire software
Now it's the software's turn. Acquire all the software you have planned for in your digital workplace concept. If you opt for software with a cloud solution, the purchase is usually just a few clicks away. With the on-premises solution, a little more effort is required, but here you will receive personal support.
Station 3:


Transfer data into the system and establish processes in the company.
---
Integrate and set up software
d.velop supports you at every step. After purchasing the applications, an employee supports you in setting up and connecting complementary solutions. Your Digital Workplace is set up piece by piece, defining the workflows and enjoying the full range of functions.
Digitize documents
If your processes were previously paper-based,a big task still lies ahead of you: Digitizing all your paper documents. Various service providers offer support, for example with a scanning service that digitizes all your documents.
Our tip: Start preparing your partners, customers and suppliers for digitization early on and ask for digital incoming invoices. This reduces incoming mail and the digitization effort decreases enormously over time.
Integrate data
Now it's time to enrich the systems with data, such as the master data of all customers, partners, suppliers and employees. This way, when the documents are transferred to the document management system, they can be directly assigned to the correct attributes and filed directly in the corresponding digital file.
Prepare employees
In this step, you should also begin to prepare your employees for digitization. Offer selected employees access to the system, allowing them to already test the usability and workflows. In this way, you will often still discover small gaps and weaknesses that you can promptly eliminate. At the same time, these employees become points of contact for your colleagues and can assist with setup and operation.
Station 4

:
Personalize applications
---
Set up access permissions
The digital workplace opens up a whole new world for your employees. Sometimes it is necessary to restrict access to this new world. Not every employee should be allowed to access pay stubs or contracts. At the same time, employees should not be bombarded in a sudden overflow of information. Everyone should be able to find the appropriate information they need. Develop and setup the appropriate access concept so that employee permissions are accurate.
Personalized dashboards
Create personalized dashboards in the systems, which are adapted to the information needs of individual departments or even people. For example, a department should only find tasks and performance statistics in its own dashboard that are relevant to that department. After all, the HR department is usually not interested in how many invoices are currently in circulation.
Station 5:
The big roll-out
---
After so much planning, customization, configurations and testing, it's finally time to go; the roll-out phase begins. Just like watching a child walk for the first time, the system will have a few hiccups before it runs smoothly. Even if it's still a bit wobbly on its feet, it quickly gets used to the new posture and soon starts running. That's how you want it to be during the roll-out. Provide your employees with the necessary support and soon the Digital Workplace will be an integral part of your everyday working life.
Station 6:


Involve partners, suppliers and customers
---
What works within the company also works beyond the organization. Through collaboration tools and app applications, include your customers, partners and suppliers in the processes. Many will thank you for it and may have been waiting for it, because digitalization is in full swing for them, too.
Start your journey to the Digital Workplace today.
Start your journey today to the Digital Workplace!
The most frequently asked questions about the Digital Workplace
---
What is a Digital Workplace?
A digital workplace is a work platform in which all company-relevant tools, information and processes are digitized, thus enabling location-independent work.
Why a Digital Workplace?
The Digital Workplace simplifies communication and knowledge distribution within the company and with partners, suppliers and customers. This improves collaboration among your employees and enables you to optimize all company-relevant processes and make them more efficient.
What are the benefits of a digital workplace?
A Digital Workplace that can also be accessed via mobile devices enables location-independent working. This makes it possible to work on the road and in the home office. In the long term, you also increase the efficiency, productivity and satisfaction of your employees.
What does a digital workplace look like?
A digital workplace is made up of technical end devices and the software used. There is no general answer, because the workplace always adapts individually to the requirements of the company.