Digital document delivery with d.velop postbox – legally secure document transmission
Tired of paper chaos, cumbersome administrative processes, and inadequate data protection?
It's time to take action – because documents such as business letters, invoices, or payroll statements are valuable records that need to be securely delivered to your customers, partners, or employees. With the digital mailbox, d.velop postbox, delivery to all stakeholders is encrypted and comes with proof of delivery – unlike common portals. Documents in the d.velop postbox are stored exclusively in Germany: Made in Germany – Safe in Germany.
1

Mio.

recipients currently receive documents in the d.velop postbox

3.5

Mio.

documents were delivered with d.velop postbox in 2022

210

organizations digitally deliver documents with d.velop postbox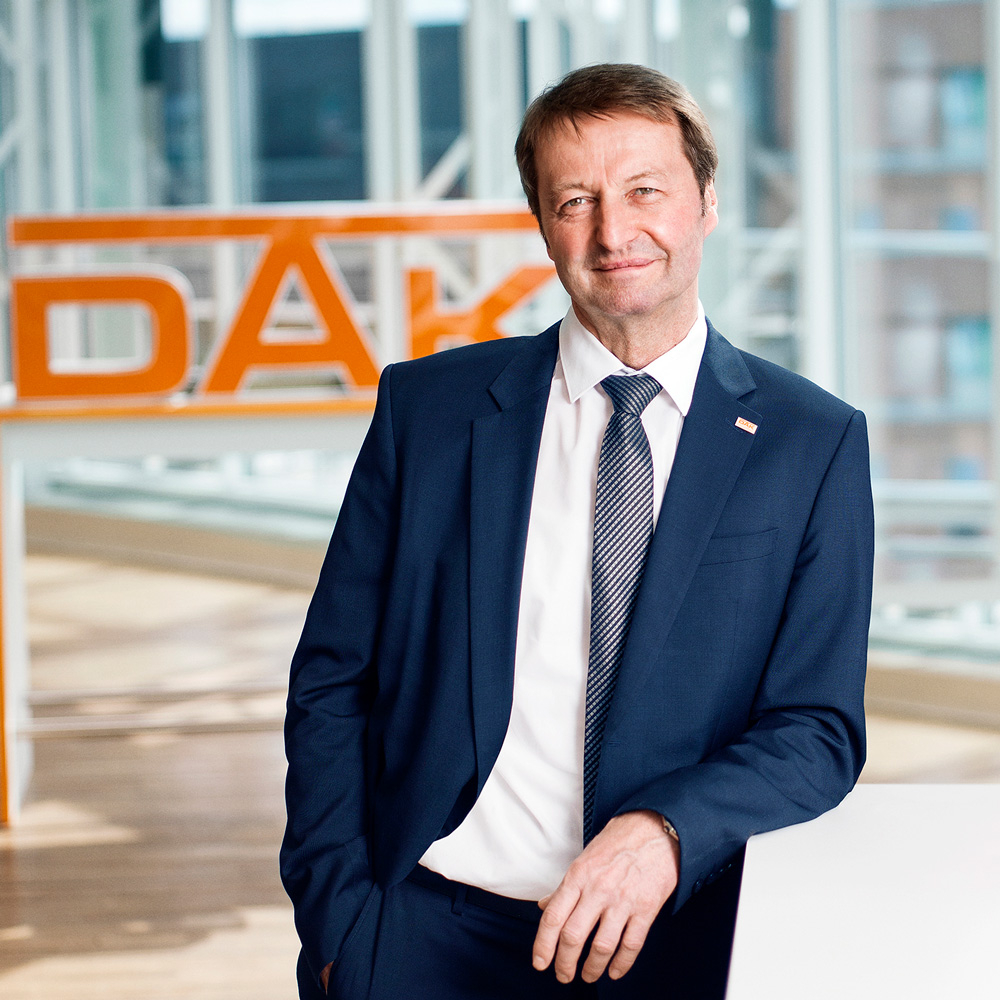 11,458 EMPLOYEES OF DAK-GESUNDHEIT RECEIVE THEIR PAYROLL STATEMENTS DIGITALLY
We are delighted to offer our employees a sustainable and easy digital communication solution. This increases transparency and mutual trust, which is crucial in the fast-paced digital world.

Thomas Bodmer
Board Member
DAK-Gesundheit
The key features of digital document delivery
Simplify your administration digitally with d.velop postbox. Explore the diverse features of a digital mailbox for the legally secure delivery of your business mail.
Legally secure document delivery with proof of delivery
Deliver business mail to your recipients in a defined folder structure with a simple click, ensuring legal compliance and providing proof of delivery. The 2-factor authentication adds an extra layer of security.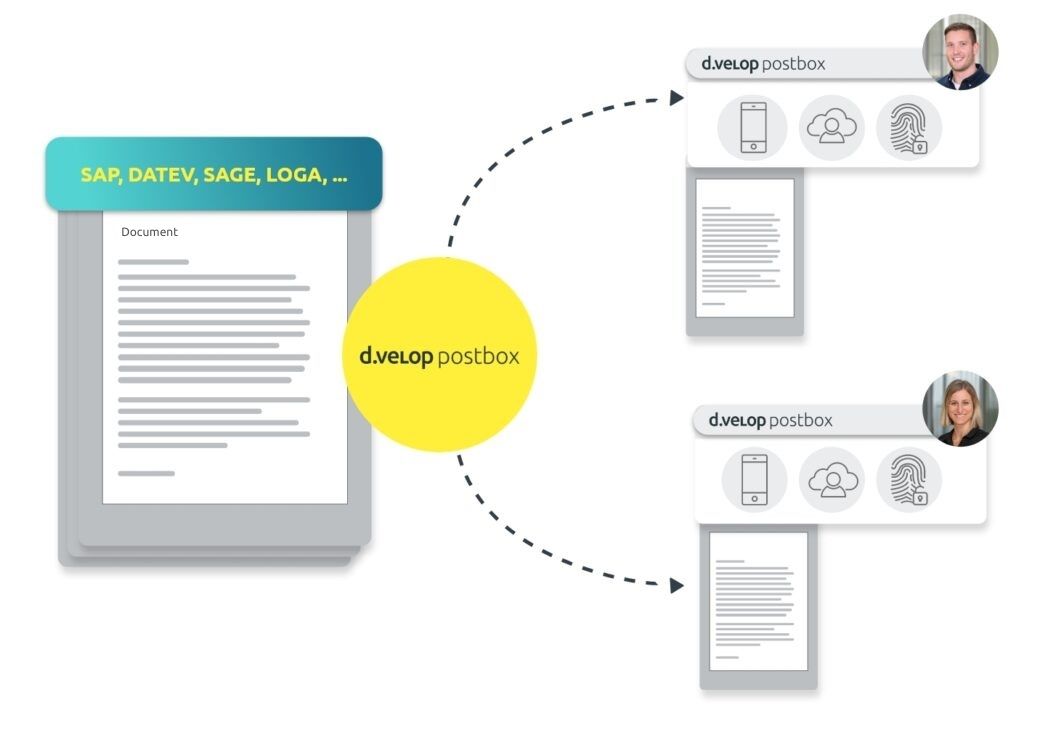 Mass delivery using templates
Create templates for recurring documents such as payroll statements, contribution notices, etc., and personalize them for mass delivery to recipients. Person assignment is done based on predefined rules.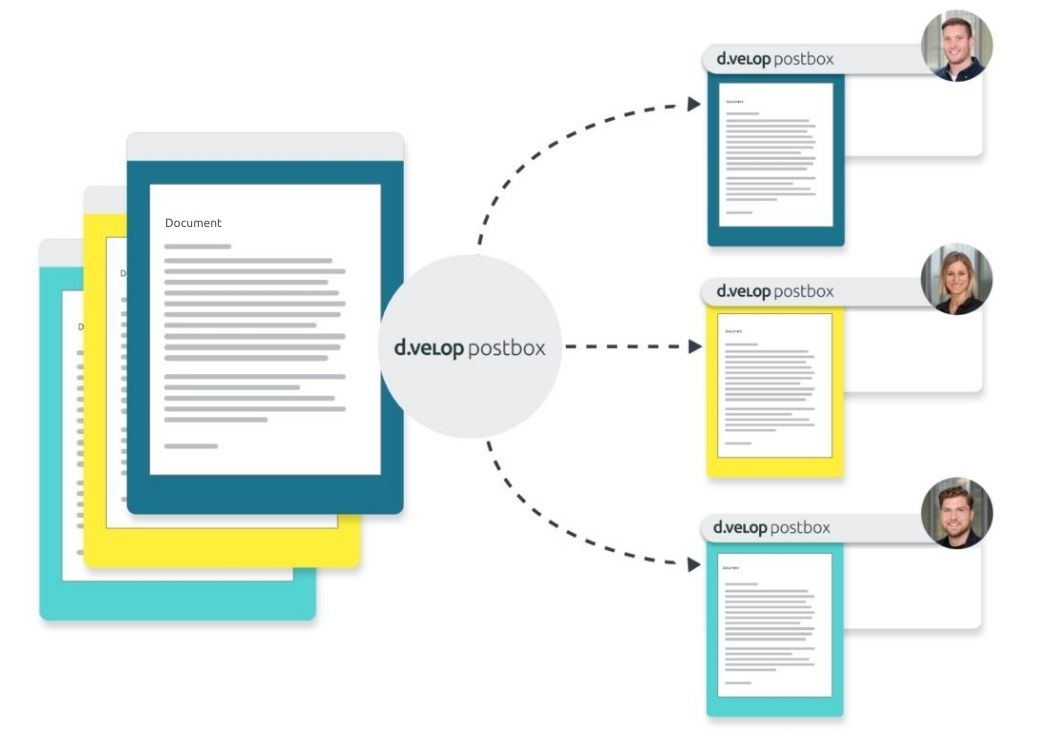 No need for data maintenance
The d.velop postbox is a cloud-based solution and is owned by the recipients. Each individual maintains their own data (name, email, address, etc.) independently in their account. This eliminates the additional effort of managing recipient accounts and data maintenance for you.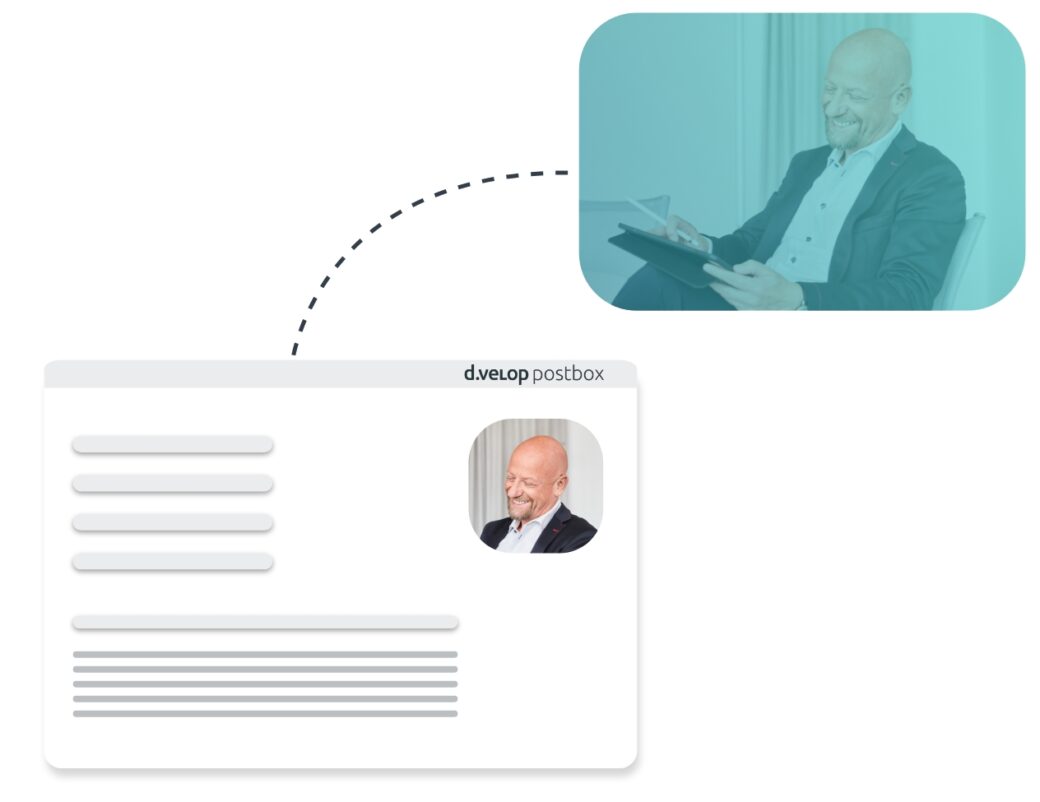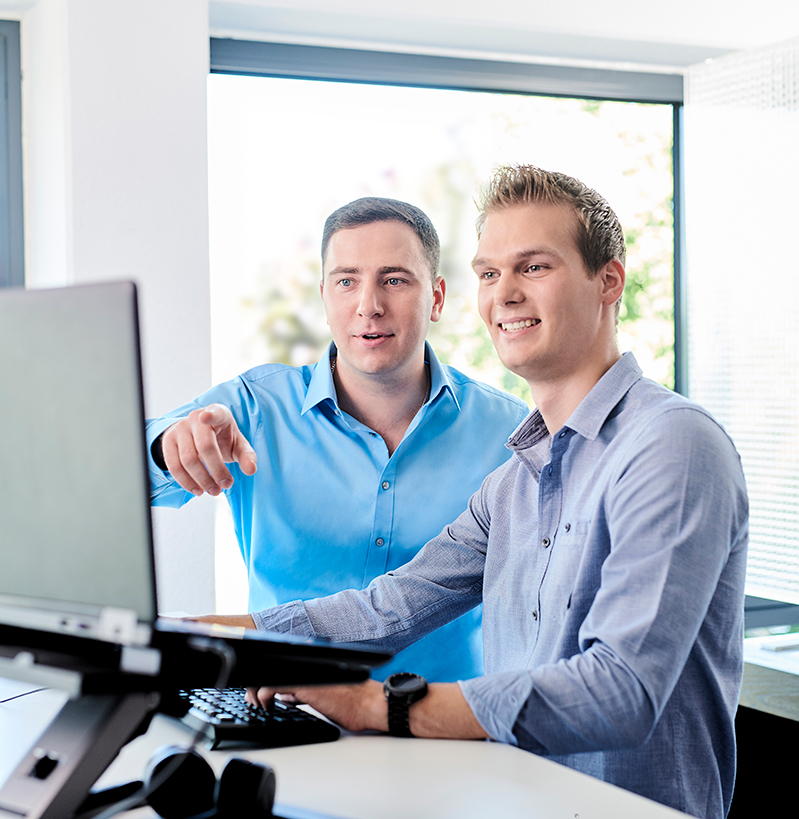 Postbox White Paper
Digital Payslip Delivery
Read on to learn the key requirements, functions, and advantages of digital mail delivery. Once set up, you'll soon see how the digital mailbox offers many benefits besides just cost and time savings.
Content of the white paper
Challenges in HR admin
Process optimisation and technical requirements
Legal framework
Real use cases
Benefits of digital and legally secure delivery of business mail
Save costs and create more time for the essentials
Cost savings and more time for the essentials, reduction in costs by eliminating paper, postage, printing, envelope stuffing, and other related tasks
Time savings for colleagues, allowing them to focus on efficiency-enhancing projects
Highest security standards for the entire delivery process, including proofs, transport, encryption, and storage, with a German data center
Sustainable processes and reduced paper and water consumption
Hybrid mail – digital delivery of documents and, if desired, postal delivery to "non-digital" recipients
Easy onboarding and seamless integration with existing systems.
Personal documents in the digital mailbox
Time savings as there is no need to file paper documents anymore
Personal documents stored in one place and always accessible on the smartphone with the d.velop postbox app
One-time registration for lifelong and free use of the digital mailbox
2GB of storage space included for additional personal documents
Digitize postal communication and receive documents from various senders such as banks, insurance companies, offices, and authorities
Share documents with third parties and engage in bidirectional exchange
Sustainable office work, resulting in a reduced carbon footprint and less paper waste.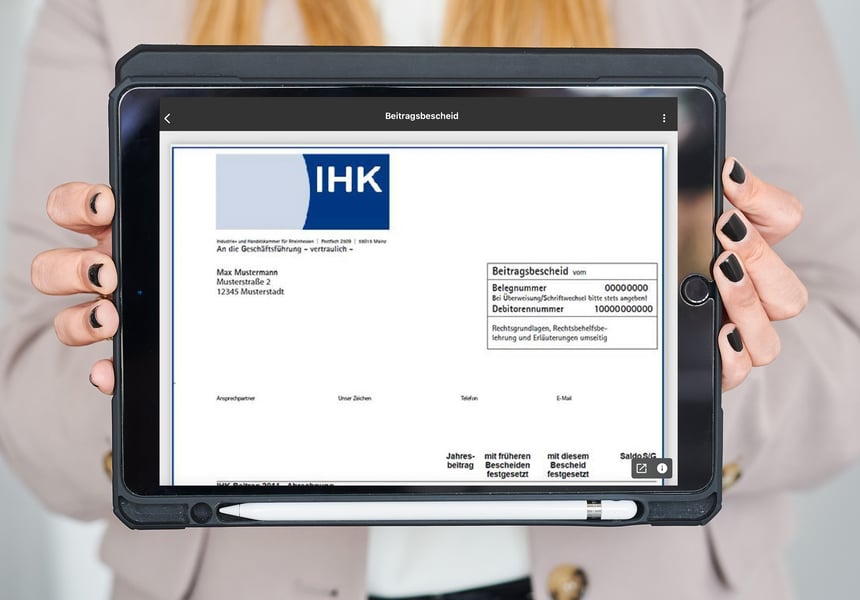 IHK Ostwestfalen zu Bielefeld handles contribution statements entirely digitally
When we introduced digital delivery of contribution notices, the feedback from our member companies was overwhelming. We received numerous positive responses stating that the new approach is easier and more efficient.

Heiko Gellmann
Managing Director, Central Services, Law and Taxes
IHK Ostwestfalen zu Bielefeld
Questions and Answers about digital mail delivery
Which documents can I send via digital mail delivery?
With d.velop's digital mail delivery, you can securely deliver, share, and store documents of any kind. The d.velop postbox software solution is excellent for delivering sensitive documents because it operates in compliance with GDPR and follows the highest security standards. Examples of documents that can be sent include employment contracts, salary statements, tax certificates, or social security certificates.
How does my company benefit from digital mail delivery?
There are numerous benefits of digital mail delivery for your company. With the d.velop postbox solution, you can save costs and time by digitally delivering documents, thus providing long-term relief to your HR department. Through digital and legally compliant delivery, documents can be delivered in real-time with proof of delivery. Another advantage for your company is that you won't have any additional effort from tedious master data maintenance since all changes are made by the user. Furthermore, you can leverage the full potential of the d.velop postbox by integrating digital signatures. This allows you to not only deliver documents legally, but also sign them directly in the d.velop postbox.
How do my employees benefit from digital mail delivery?
Your employees can easily and securely store documents of any kind in the d.velop postbox. When a new document is delivered, your employees receive automatic notifications via email or push notifications if they use the app. Additionally, the d.velop postbox offers great potential beyond the professional context. It can be used privately for free and provides up to 2GB of space for personal documents. Even after the termination of the employment relationship, the d.velop postbox can be used indefinitely to continue accessing the documents.
What costs can be saved through digital mail delivery?
Let's take the example of digital salary statements. By digitally delivering salary documents, costs for printing, enveloping, postage, and associated work are eliminated. Let's focus on printing costs alone: with 500 employees and an average of 6,000 printed pages per year, a total of €5,260 can be saved annually. When considering all costs, the introduction of digital delivery can save approximately 50% of the expenses.
Are my data secure in the d.velop postbox?
The d.velop postbox has been developed according to the highest security standards in Germany and operates under German law. The data center is ISO 27001 and Trustee-Cloud certified. This ensures that every document is encrypted and delivered and stored in compliance with GDPR – using the current industry standard AES-256-bit encryption. For more information on data security, please visit here.


TEST Software NOW
Get to know d.velop software
Request a personal live demo of d.velop postbox in just a few clicks. Let us show you the software live and you can ask your questions directly. Just complete the form and we'll get in touch.