It is your digitization.
d.velop your digital business
Intelligent document management and collaboration for Dynamics 365
Claim your share of the ECM market by teaming up with d.velop!
Customers in the d.velop group
Years experience in the ECM market
The three pillars of our success
Competence
For more than 26 years d.velop has been helping customers reach their full potential by providing them with digital solutions that accelerate and restructure business processes and simplify access to business critical documents. Creativity and a passion for new challenges coupled with a wealth of experience…that's what defines d.velop.
Expertise
Digital solutions for specific business applications and vertical markets are an important part of our portfolio. Ease of use for the end user is our paramount concern. Discover how to radically simplify your everyday handling of business documents …thanks to a well organised digital file plan and automated workflows.

Partnership
Partnership as we understand it at d.velop is not a phrase to be bandied about but rather the expression of our inner conviction. Become one of d.velop's over 250 sales and OEM partners. Enter into the d.velop competence network and let us help you get off to a successful start in the world of document management. Whether as a reseller or a technology partner, you will profit from a cutting edge Enterprise Content Management (ECM) system.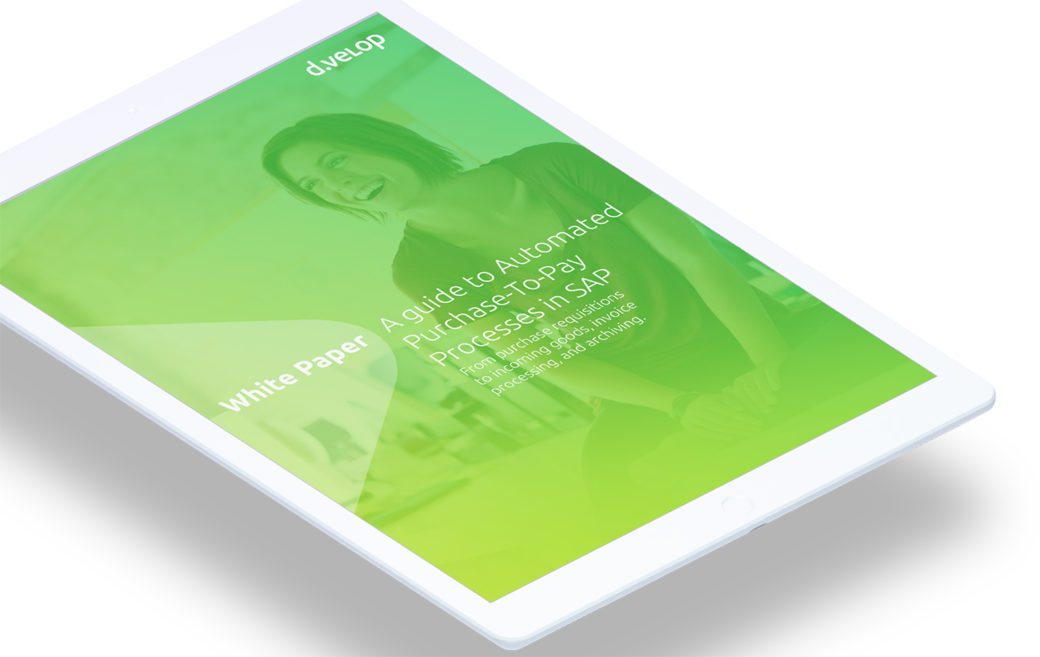 White Paper: Few Steps to Automated Purchase-To-Pay Processes in SAP
In order to ease the transition to a completely automated procurement process, you'll find step-by-step instructions in this white paper about how you can automate your procurement process: from analyzing your current situation to digitizing individual subprocesses. Gain insight into what a digital procurement process looks like and its benefits over the traditional process.
Customers that rely on d.velop