Information exactly where it is needed
Mail, chat, employee newsletter, notices – are these terms familiar to you? Due to the great variety of communication channels, it is becoming increasingly difficult for employees, service providers or partners to quickly obtain information and news from the company.
This is where your new app comes into play: with the employee app from d.velop, it is child's play to make all the desired information available to everyone involved, regardless of time and place.
52

%

of all employees do not have a computer at work.

56

M.

Germans are already using a smartphone in 2021, and the trend is rising.

0.68

Trees

per year printed by a single employee on average.
The d.velop employee app – Your business app
We offer all employees the use of the company's own employee app both on the company or private smartphone and tablet and as a web application. This gives employees the opportunity to access a central information channel. Within the employee app, a great deal of information is available at a glance. Internal processes can also be accelerated thanks to the app.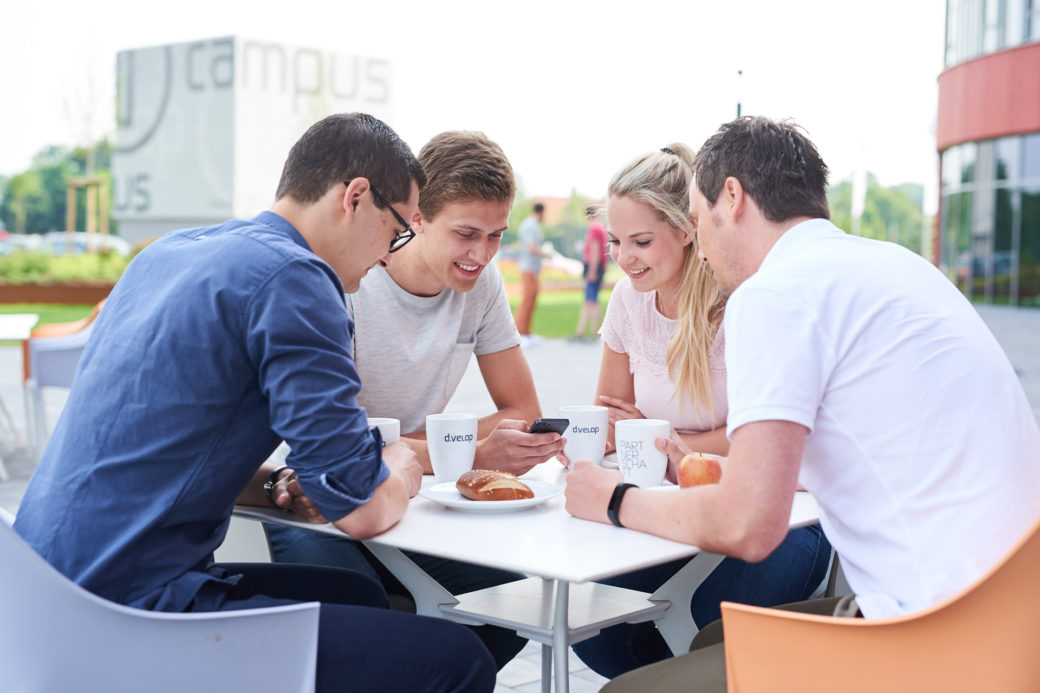 The lowest common digital denominator
More than 89% of the population in Germany use smartphones, whether for private or business purposes. Rely on corporate communication and self-services via app.
With the employee app from d.velop, you create a central, mobile touchpoint for organisational communication. The integrated self-services simplify many internal processes in the company – ordering food, for example. Click, select, pay – done.
Through the app, you easily integrate the different groups of people such as employees, members, service providers, customers or partner companies into the internal and external communication of your company or organisation.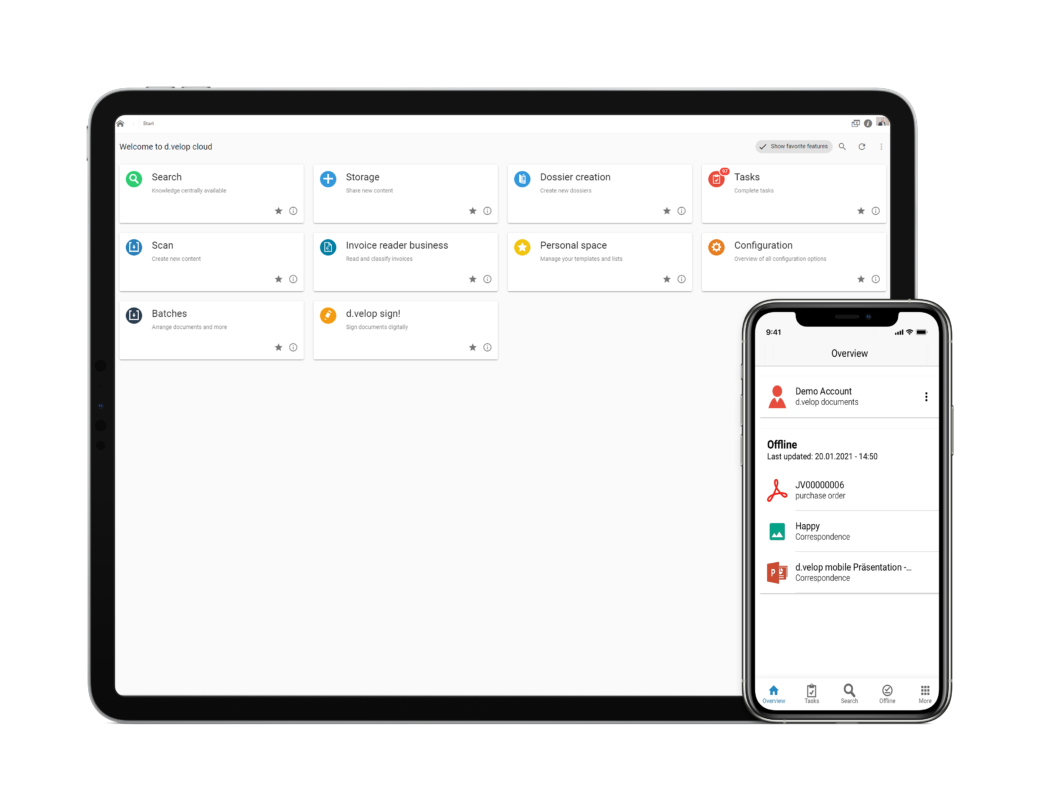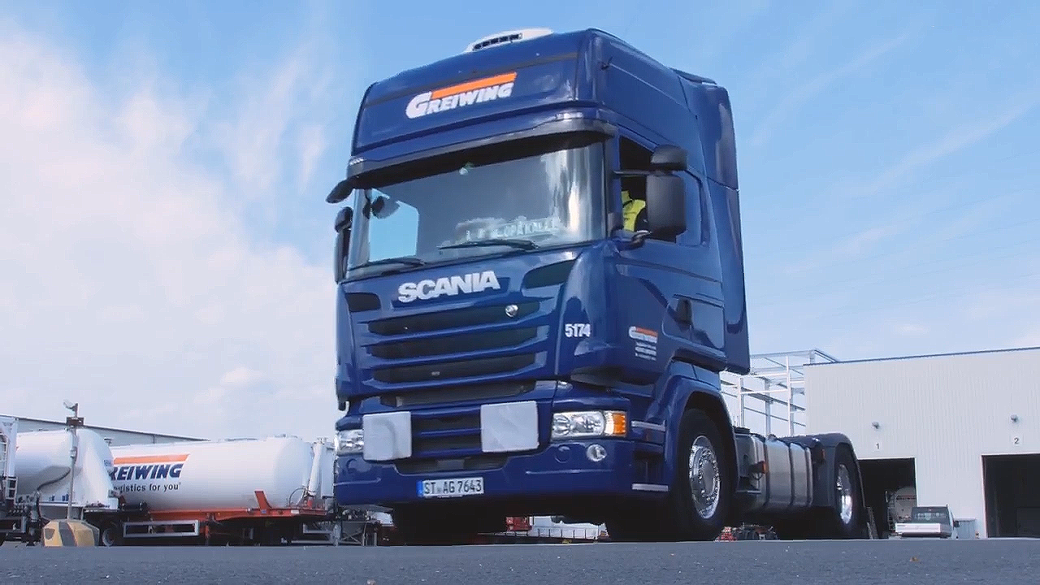 The d.velop employee app in use at GREIWING logistics for you GmbH
Working with the d.velop employee app simplifies processes at GREIWING logistics for you GmbH. Via the app, employees can directly document damage reports and forward them to the fleet management. Information management for drivers via the app also makes everyday work much easier.
"d.velop is one of three pillars of the digitalisation strategy of GREIWING logistics for you GmbH," Matthias Gehrigk, member of the management board, describes the partnership-based cooperation between the two companies.
Communication as the key to success:
The d.velop company chat
Strengthen your communication and thus increase your business capability. The chat function of the d.velop employee app ensures a truly secure communication channel. Put an end to private messenger groups and co. It's time for your business chat.
Data protection and security come first
d.velop attaches great importance to the security of your data. That is why this aspect is always at the forefront of our actions. The d.velop employee app is law-compliant and is hosted in a German data centre – in accordance with German data protection law. The app can also be installed on the private devices of employees or partners and data protection is still maintained.
Of course, you can also run the app from your own data centre if you wish.
Access exclusively via SSL
Software certification according to IDW PS880
ISO-certified data centre
Asymmetric (double) encryption possible
The server locations are operated exclusively in German territory
No user tracking and reading of the smartphone
Made and safe in Germany
Learn more about the employee app in our blog
An own d.velop app is needed! This should, first of all, contribute to our culture of agile cooperation, secondly, to the desire to provide all colleagues equally with all necessary information and thirdly, to offer them a means of mutual communication.

Who doesn't know it, the classic "hallway chat." An open and good internal communication culture leads to increased employee satisfaction in companies of all sizes. Always being informed about news, changes and trends is essential for the successful staff employment.

This probably sounds familiar: Your employee is planning an eagerly anticipated holiday. But then he remembers that he still has to fill out a leave application and send it to you for approval – on paper no less! This means: print out the form, fill in and sign the application, scan it and send it to you.
Would you like to experience the app live? Request a demo now!
Would you like to know more about the d.velop app for your company? Learn how to effectively integrate your employees and external partners into your processes in a demo tailored to your needs. Register now for a free live demo.