Document management for health insurance companies
Information is often exchanged online – also from your customers and members. Especially career starters prefer the digital way by e-mail or online service in contrast to the classical mail. Smartphones or tablets are being used more and more as a means of communication by many policyholders. With the individual solutions of d.velop, you have various possibilities to keep the communication channels with your members short and at the same time the administrative effort low in order to master the challenge of document management for health insurance companies.
Internal work processes within your company can also be improved with the help of software, such as document management for health insurance companies, and process solutions. You – as a health insurance company or pension fund – can generate fast information capabilities and work processes with the d.velop DMS solutions. Digitally archived, information and documents from and for the insured persons are available as electronic files at any time and are ready for retrieval. Be optimally prepared for the changes in the health market and in the company (from file to quality management) with individual system solutions from d.velop.

Health insurance app
Information and processes are often retrieved and processed online – also by your insured persons. Especially young professionals prefer the digital way via smartphone with app in contrast to the classical mail.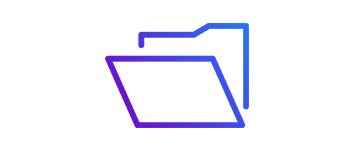 Digital files
Documents arriving at your company are stored centrally – either directly or after scanning – in digital form in the electronic insurance file.

Inputmanagement for statutory health insurances
With d.velop input management for statutory health insurances, you can operate your different input channels. Regardless of whether the documents arrive at your company via smartphone, letter post or fax, we have solutions for the processing in your industry solution BITMARCK_21c_ng.

Integrations
The integration with BITMARCK_21c|ng enables a deep integration of document management with the electronic insurance file and action control. This results in an optimization of cross-system business processes. Transparency and quality are also ensured and increased.
The digitization of customer contacts today hides the greatest potential for innovative services.

Robert Leubner
Marketing Manager
BKK Linde
This is how BKK Linde does it
Successful digitization in the health insurance sector, such as the introduction of mobile solutions and apps, depends on many factors. A concrete digitization strategy contributes significantly to the digital transformation. The project report will tell you exactly what the digitization strategy and procedure at BKK Linde looks like, what framework conditions, processes and structures have been developed and how you have approached the challenge of digitizing health insurance companies.
The challenge of the digital transformation in healthcare
BKK Linde is one of the fastest-growing health insurance companies in Germany. Founded in 1952, the number of insured persons has now risen from 3,551 to over 90,000. The statutory health insurance fund sees further growth opportunities, above all through the continuous expansion of its service offerings.
For this reason, it decided to develop an app to simplify insurance processes for its members. It is loaded onto a smartphone, and then certificates of incapacity to work, FitBonus+ vouchers or applications can be transmitted electronically immediately. They are simply photographed with the mobile phone and sent to BKK Linde. The data is transmitted in encrypted form and is therefore secure. "The digitalization of customer contacts today hides the greatest potential for innovative services. Our intention was to create a very attractive unique selling proposition in the highly competitive health insurance market," said Marketing Director Robert Leubner, explaining the project. The fact that the BKK Linde Service App immediately received an award from the jury of a specialist publisher for its customer-friendly and forward-looking concept shows how well this was achieved directly. The ideas were rewarded with the Enterprise Mobility Award 2015 in the category Customer Experience/Customer Recruitment.


Digitalization as corporate strategy in health insurance companies
Above all, the cloud-based app immediately convinced the members. Within the first four weeks after the launch, BKK Linde already had around 2,300 registered users. And they were also eager to use the mobile service offer for their communication with the health insurance company: 10 percent of the certificates of incapacity to work were transmitted digitally in the starting month alone. A total of over 800 documents. "The Service app is a great success," says Leubner, pleased with the great response. "It has fully met the spirit of the times and the needs of our customers." He added that BKK Linde had thus proven itself as an innovation leader, which is why it will give apps an even greater role in future in communicating with the insured. "This puts us in the pocket of our customers, no customer contact is closer," the marketing manager emphasises the benefits.
"This project is changing our company. To achieve this, everyone must pull together and regard digitalization as an investment in the future," says Leubner about the Service App. "The support of our CEO – Peter Raab – is particularly important to me. He is an important key to our success. He sees digitization as a strategic option and has concrete ideas about what it should ultimately bring to BKK Linde. This sharpens the focus of all employees and managers and gives us the courage to stringently pursue the path of digitalization".
Head start as innovation leader
"d.velop has proven its competence, inventiveness and flexibility in every phase of the project", praises Leubner. "This enabled us to achieve this outstanding result in a development time of only half a year." And what was started successfully will continue to develop ambitiously. In the future, for example, policyholders will be able to use push messages to keep themselves informed about processing statuses and send their own mail to BKK Linde's electronic inbox. It is also planned to integrate complementary service providers into the app in order to offer policyholders a further service plus. "We want to maintain our current lead as innovation leader for as long as possible with regular highlights," says Leubner, expressing BKK Linde's special commitment to modern customer service.

This project changes our company. To do this, everyone must pull toether and consider digitization as an investment in the future.

Robert Leubner
Marketing Manager
BKK Linde
TEST Software NOW
Get to know d.velop software
Request a personal live demo of d.velop software in just a few clicks. Let us show you the software live and you can ask your questions directly. Just complete the form and we'll get in touch.