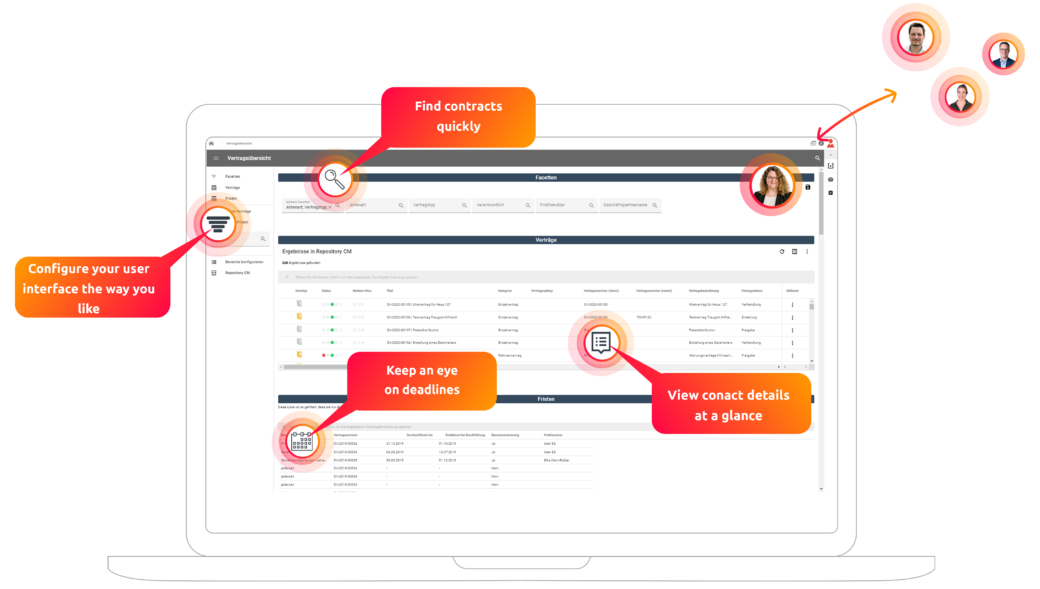 Next-level contract management
Contract management can be a time-consuming and challenging task. Many companies don't have a clear idea about how contractual obligations are managed, evaluated, and taken into account in management decisions. Staff across almost every department have some involvement with contracts in their day-to-day work. However, it's often tricky to map each individual activity as it relates to a contract. Many companies also don't have an easy way to get an overview of all the contracts they currently have in place. But there's a solution: d.velop's digital contract management software.
how long the creation, negotiation, review and admin involved in paper-based contracts can take
the cost of the average printed contract
the proportion of companies that still submit contracts on paper
Phases of a contract
Making every stage easier
Contract management software helps your company with every stage of a contract and beyond. From initiation and drafting through to review, approval and signing, and then its fulfillment, termination or renewal, d.velop's contract management system supports every team member in every department, wherever they may be.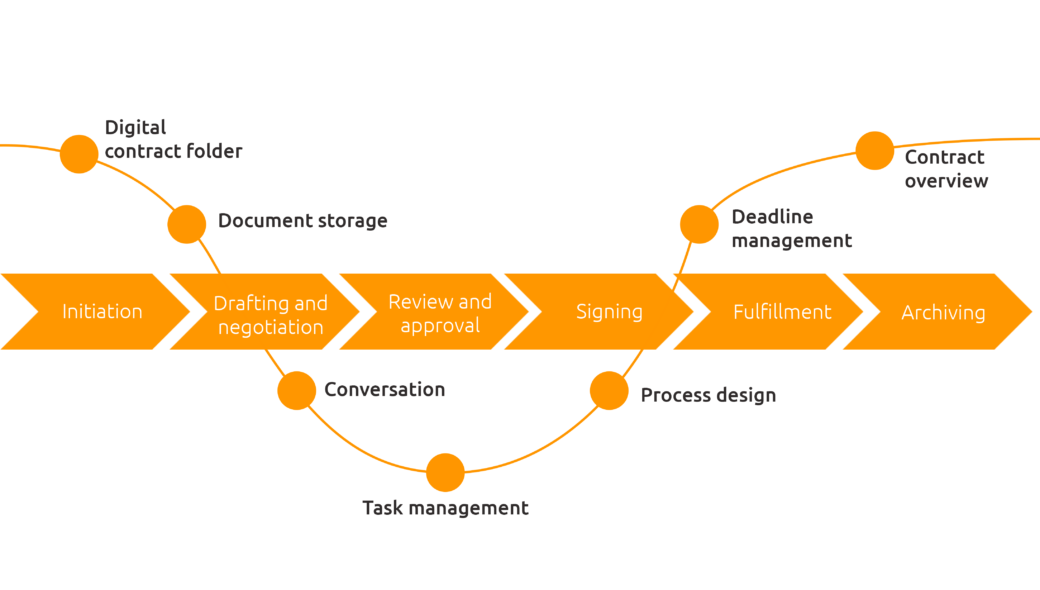 Security
Save the hours spent logging contract details
Never misplace a contract again
Smart deadline management
Automatic rights management
Full compliance with legal requirements Transparency
Save the hours spent logging contract details
All your contracts at a glance
Accessible regardless of location and department
Clear overview of tasks, deadlines, and contracts

Efficiency
Save the hours spent logging contract details
Fast and easy contract creation
Inter-organizational collaboration using familiar MS Office applications
The system manages important deadlines and events, sending reminders
3 levels of contract management
Why invest in digital contract management
Not all contract management systems are made equal. Every company faces different challenges and is focusing on different stages of a contract. That's why it makes sense to take a closer look at the features offered at each level of a contract management system.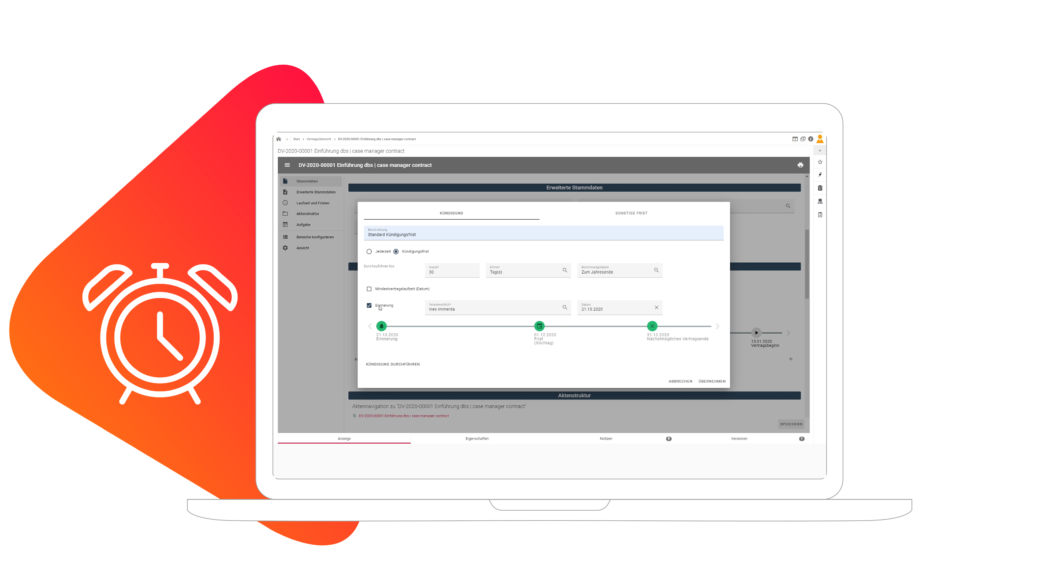 Level 1: The basics
The first level of digital contract management covers tasks that ultimately every company will have to take care of. This includes contract management in the form of a digital contract folder, or master agreement as it's called in SAP. This is where you record the most important details of a contract.
Deadline management is the central feature of any good contract management software. After all, the key reason any company would introduce a digital contract management system would usually be to ensure full compliance with any deadlines, which would also reduce costs.
Document storage also plays a role in this first level – to ensure all associated documents and additional information relating to a contract can be found in a central location. The software should also offer an overview of all contracts. This allows you to create integrated structures and present all information clearly.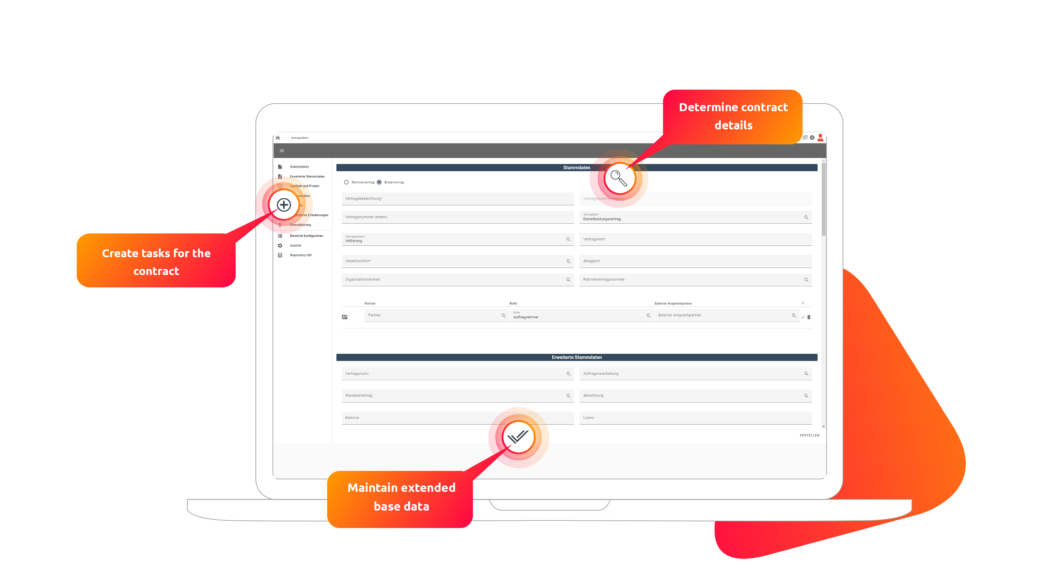 Level 2: Extensions
Tools that allow you not just to store contracts in digital form, but also create and use them digitally, are added in this second level. This is always combined with a task management system, to ensure all the processes involved in the creation of a contract are carried out in the same stringent, standardized way.
In addition to the digital contract folder added in level 1, a number of other documents can be structured in digital folders. This might include a supplier folder, for example. The contract management system will be expanded in level 2 to add record plans, so that this higher-level data can also be accessed.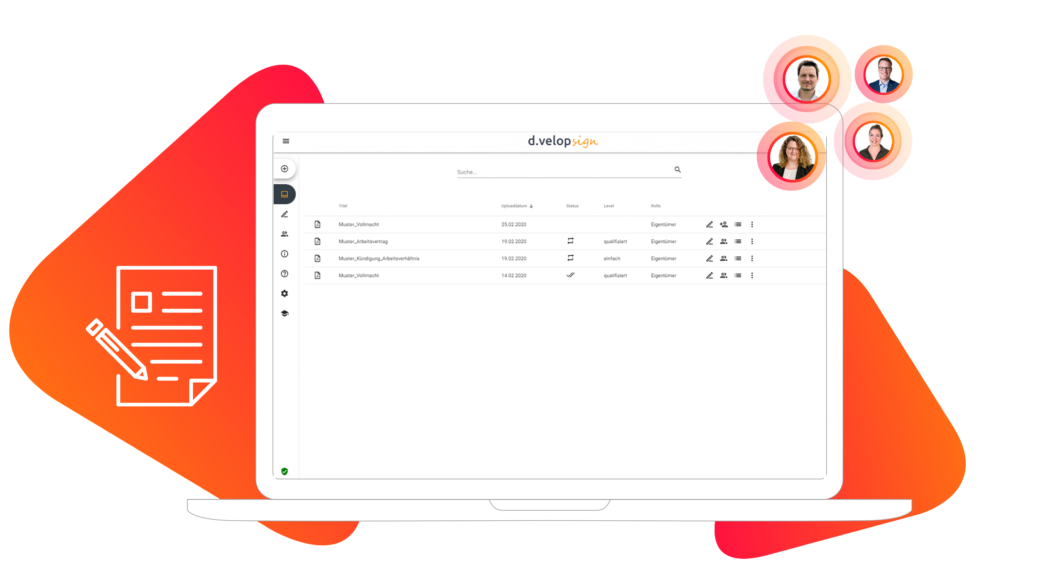 Level 3: Up to 100% digitalization
A process management system allows all processes to be digitalized. This means that a folder with all the relevant information is created right from the very first contact between the company and a potential contractual partner.
Template management is a particular highlight at this third level. This tool can be used to standardize even complex contract templates, so text blocks, for example, can be stored and reused. Integrations with key third-party systems and tools, such as Microsoft Outlook, are also envisaged as part of this level – increasing the level of digital integration.
Any company that wants to fully digitalize its contract management process will have to implement a digital signing system sooner or later. This is easy to integrate into the digital contract management system, ensuring up to 100% digitalization of the entire process.
Would you like to learn more about contract management?
The d.velop blog offers regular updates on all things digitalization. From best-practice tips, to how-tos, to decision-making tips – you'll find valuable advice here to help your company go digital.

When business processes are optimized, employees can work more efficiently and achieve more or other things in the same time, so the idea.
Author: Anna Tenbrock

For companies, one of the key aspects of digitalization is implementing technologies to eliminate media discontinuities in their processes.
Author: Anna Tenbrock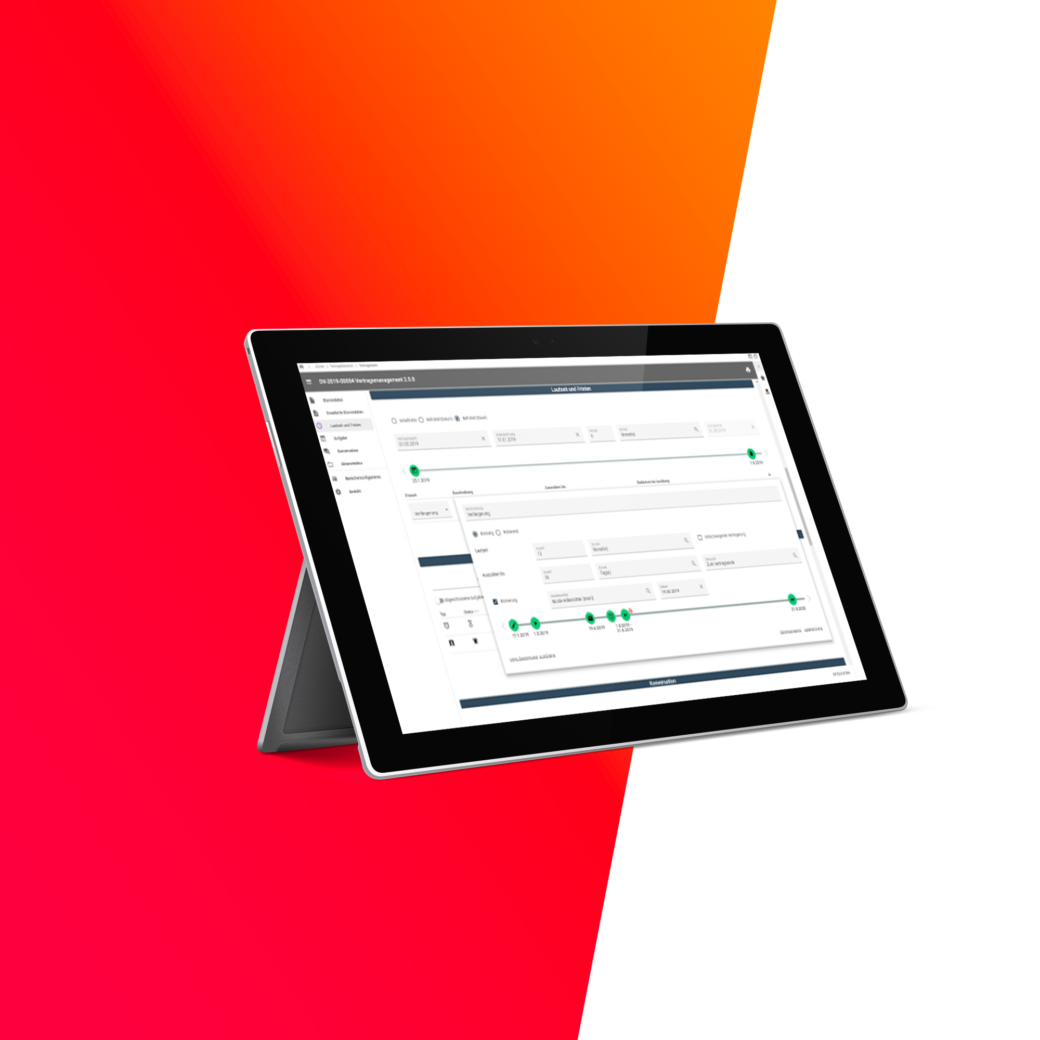 Request your access to a free test version of our popular contract management system.
Test our contract management software today
Explore a demo environment to discover why more than 8,500 companies are happy to be using d.velop software – and how you, too, can work more efficiently and transparently with our digital contract management system.
The free test account will let you put the software solution through its paces in a cloud-based demo environment.