Paperless office
No more wasted paper at the office
Imagine An office without a printer, with tidy desks and an empty waste paper bin. Paperless offices are a symbol of sustainable and efficient working.
What is a paperless office?
The paperless office is a vision that does away with paper-based processes as much as possible. Instead, work processes as well as the filing and archiving of documents are carried out digitally. The main reasons for this are increased efficiency, cost savings, simplified collaboration and environmental protection.
The advantages of a paperless office
The desire for more sustainability and environmental protection is omnipresent, and reducing paper consumption is one way to contribute . Instead of printing on both sides of a page or relying on recycled paper, there would be no need for paper at all. Digitizing workflow and company processes makes the need for paper obsolete. There are many benefits to going paperless: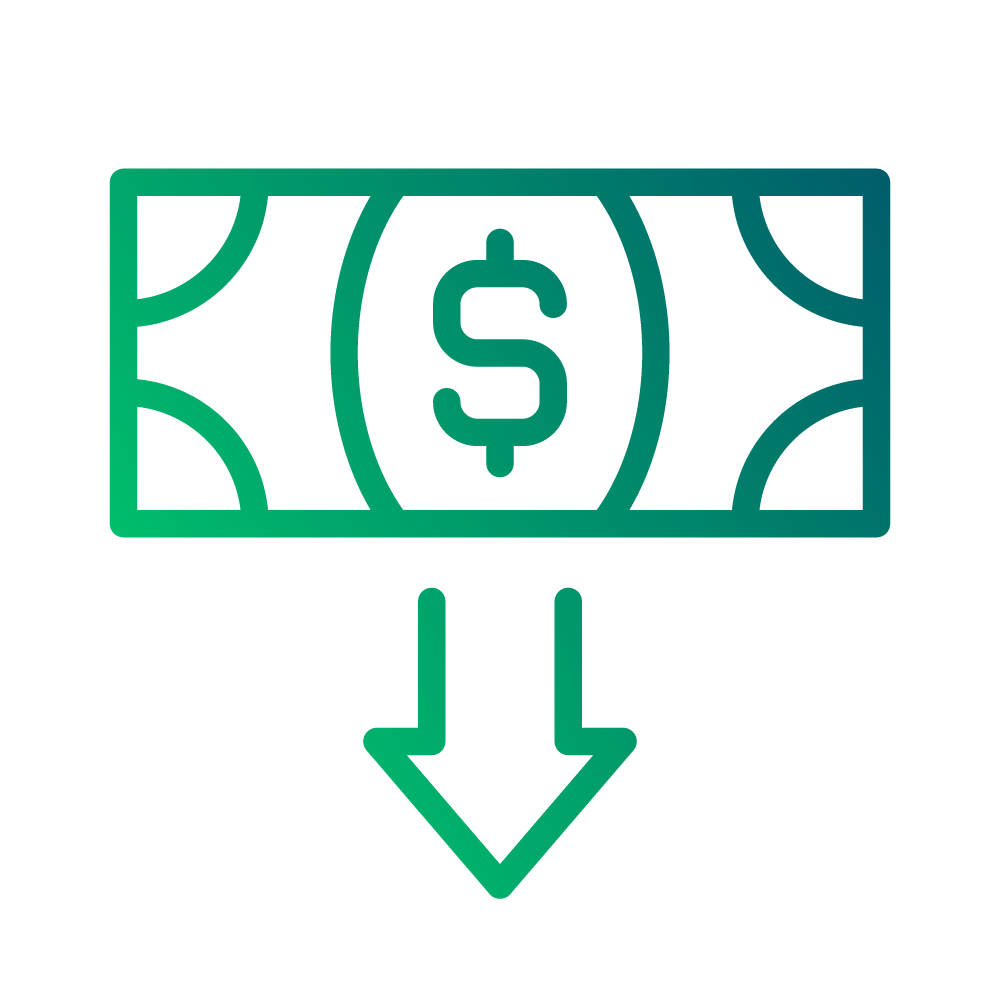 #1 Save costs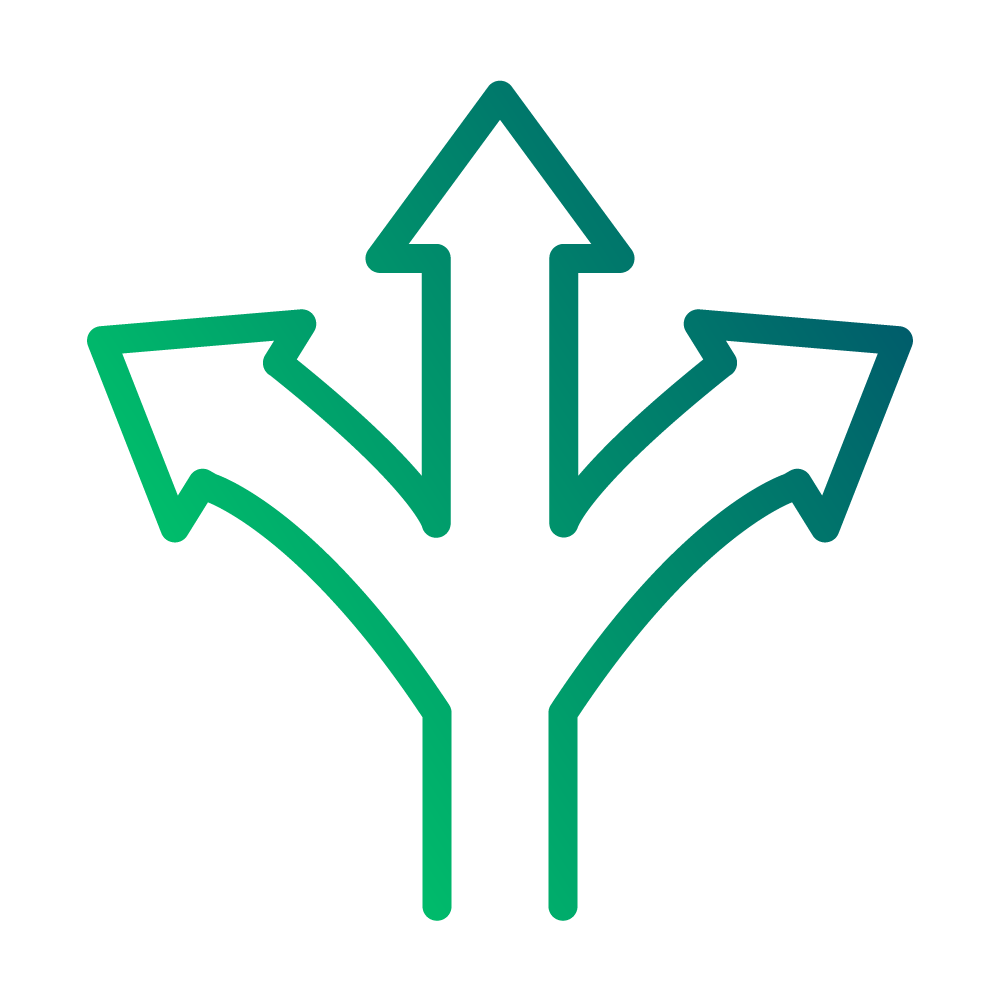 #2 Delegate flexibly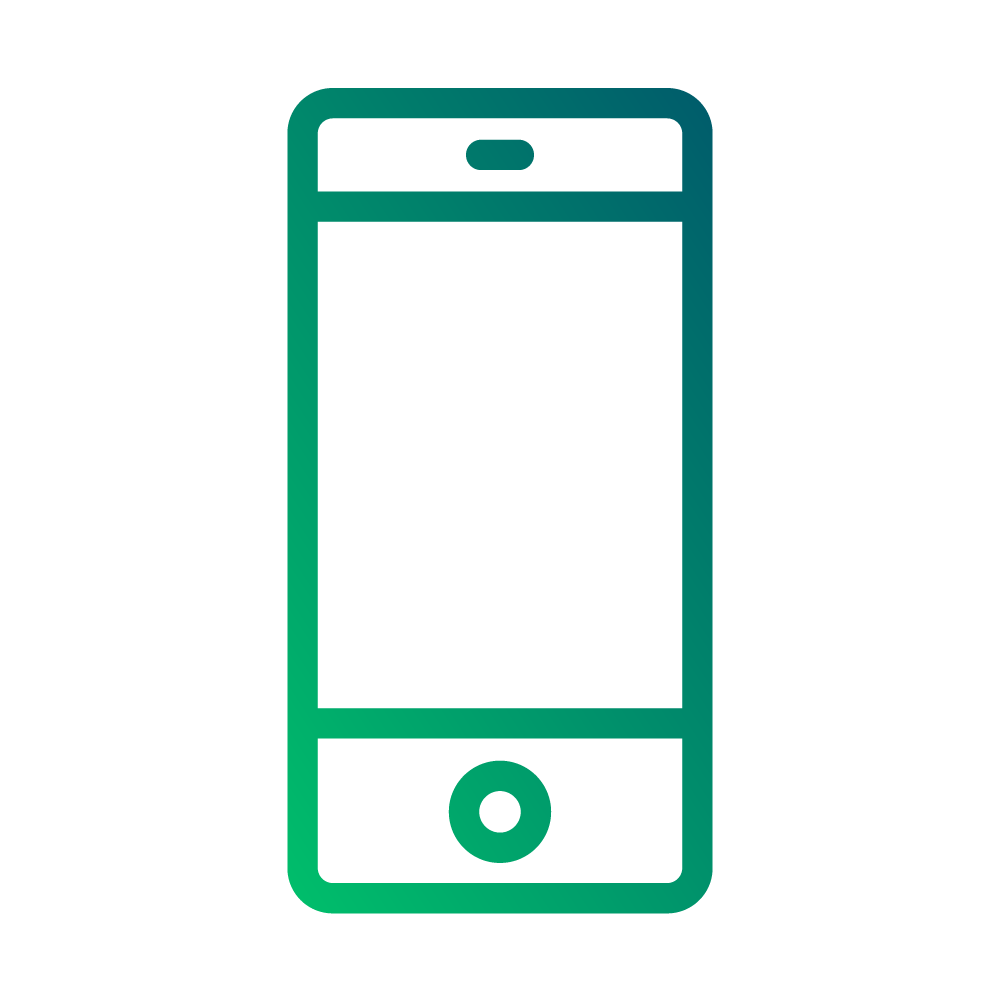 #3 Work from anywhere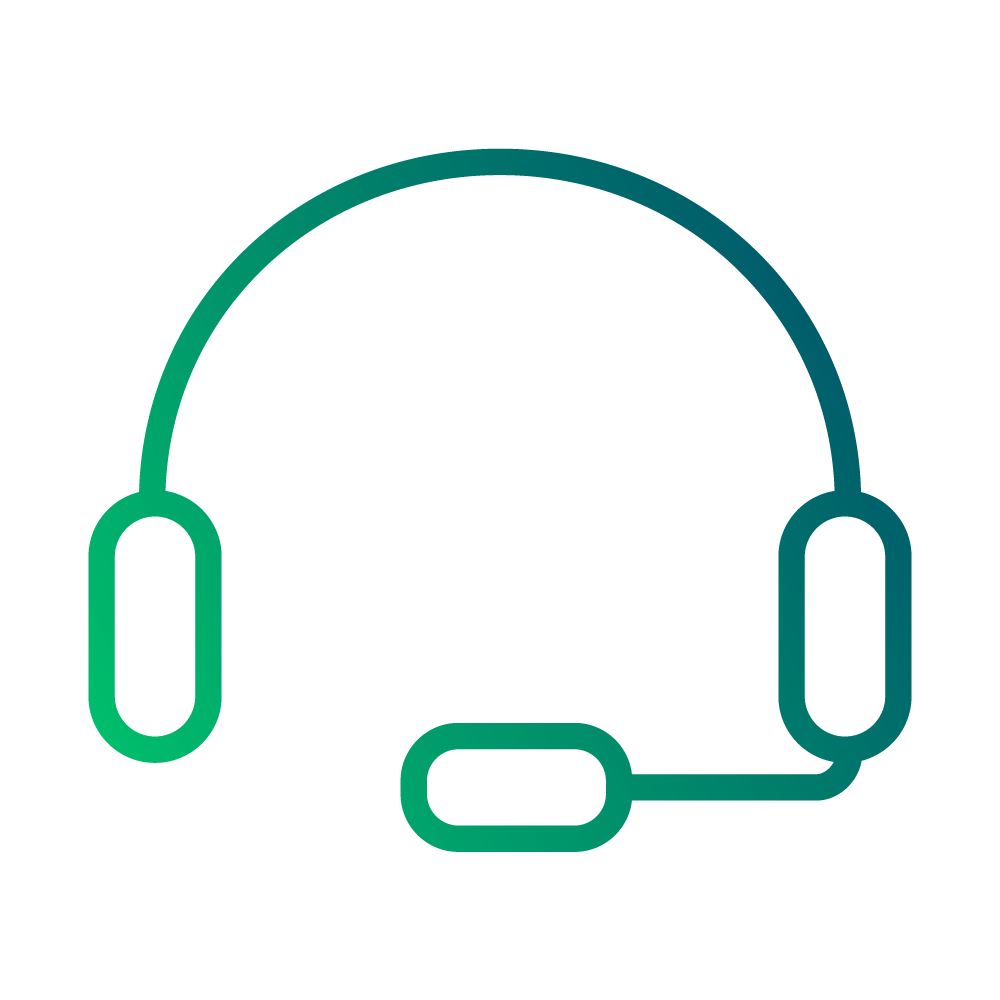 #4 Always the best customer service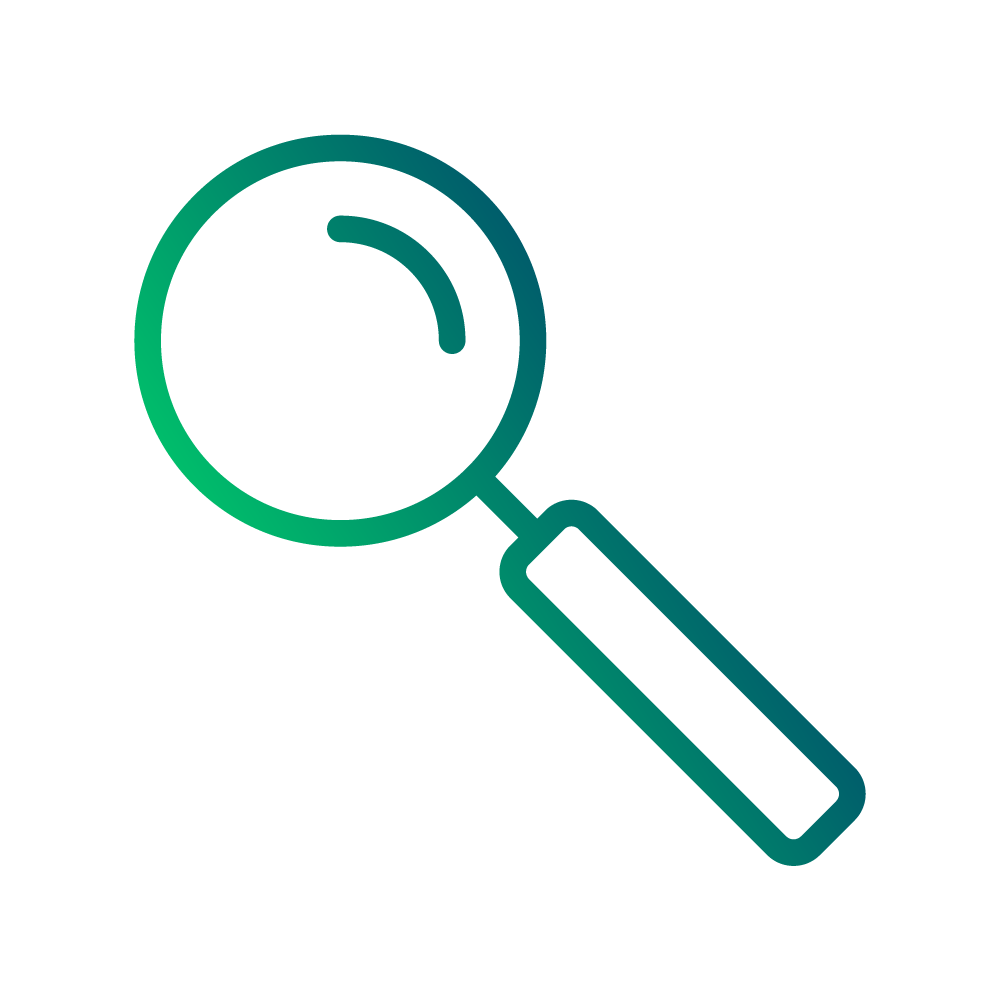 #5 Find what you are looking for immediately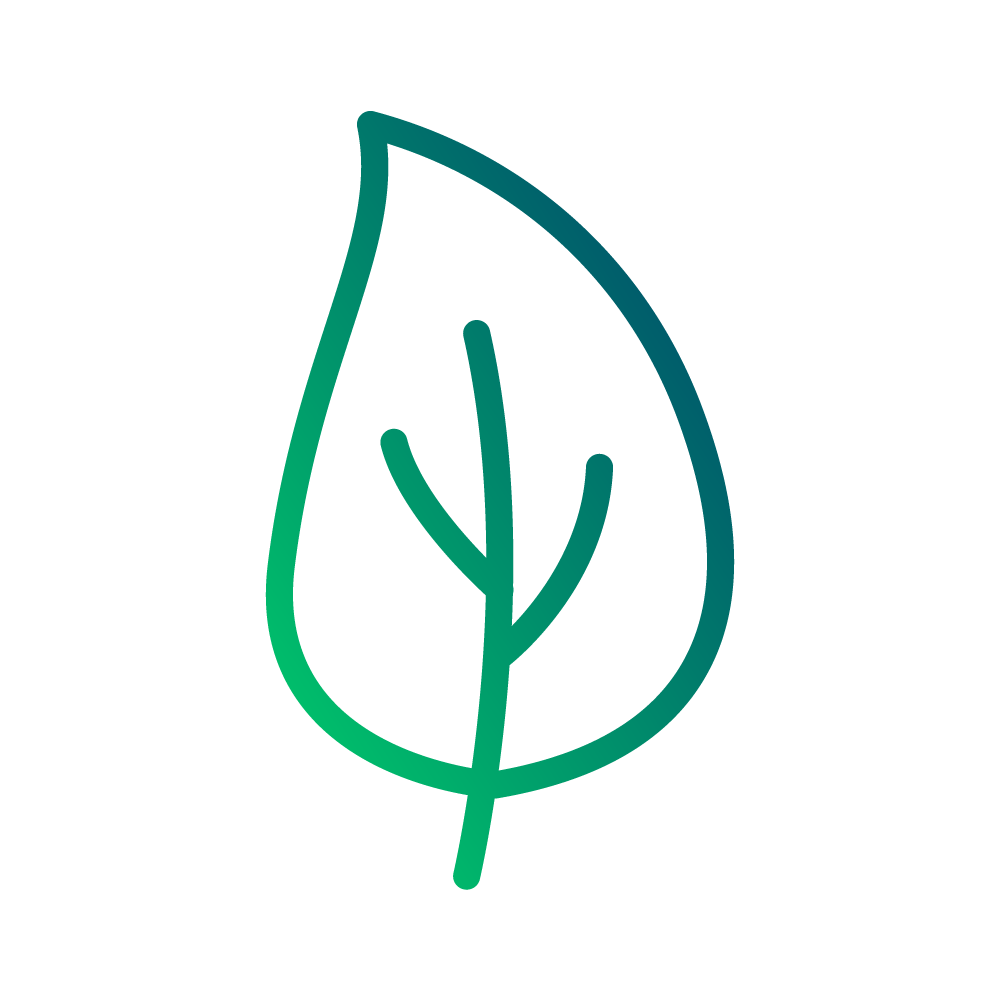 #6Sustainable and environmentally friendly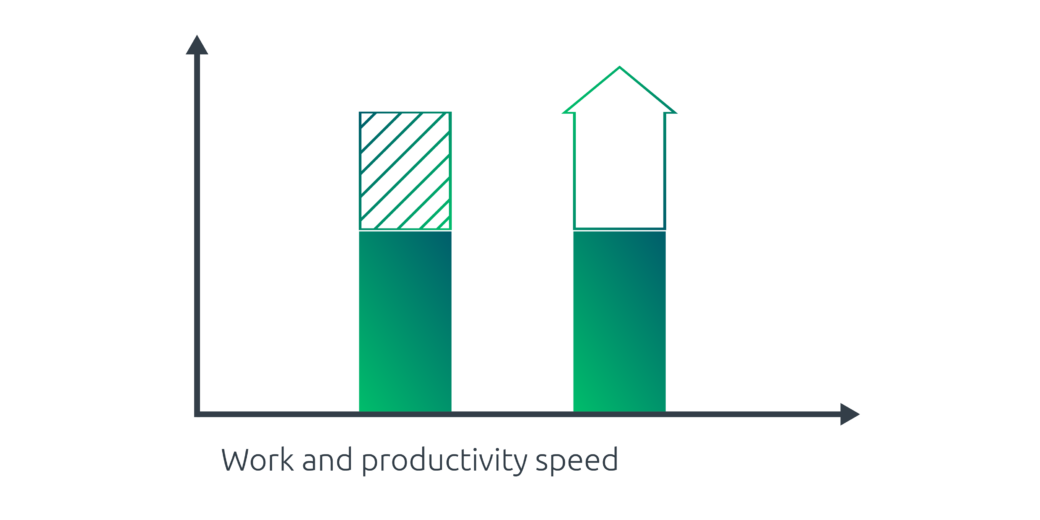 Digitalization is a growth booster
Imagine if all workflows across your organization ran at twice the speed while maintaining or even improving quality. What would happen?
Working paperless is significantly cheaper
Employees would suddenly have time to complete long-postponed tasks. Order capacity would increase and you would suddenly be able to accept and handle more orders. Customers would be more satisfied because requests would be processed much faster. You yourself, as the CEO, would suddenly have time to take a closer look at your business and manage it better.
Digital office is the best solution
You may be wondering; how do I achieve this? The answer is simple,by digitizing your business and optimizing your workflows. By making your work processes simple, standardized and paperless, you will increase efficiency and productivity in your company.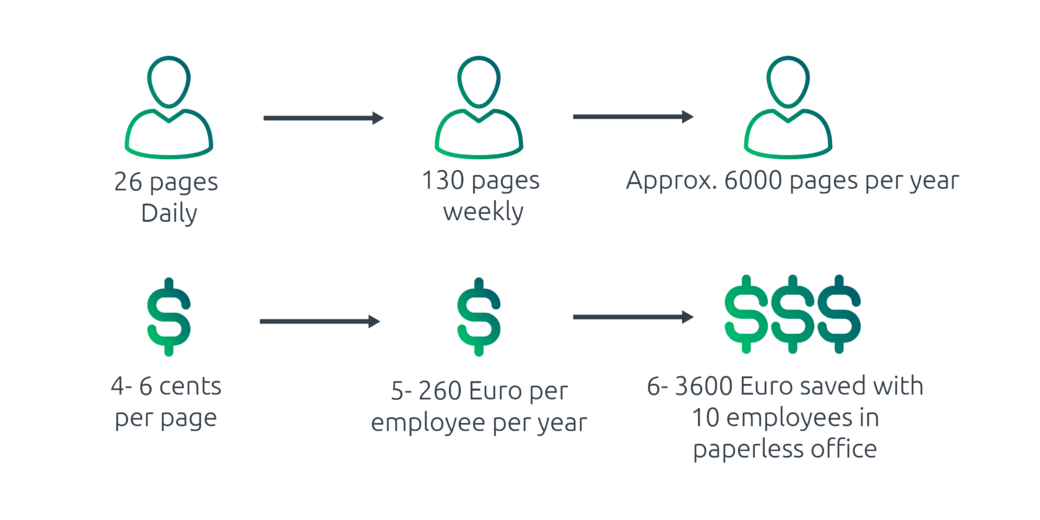 Working paperless is significantly cheaper
The average employee prints out about 26 pages per day. Over the years, that's 6000 pages. At an average of 6 cents per page, this costs 360 euros. In terms of paper consumption alone, 10 employees can save a whole 3,600 euros a year. If we add the time spent printing, folding, inserting, sorting, searching and filing, the savings potential is even higher.
And you can save on indirect costs, too: Fewer filing cabinets require less office space.
The office of the future is digital: Flexible working models can be achieved
Everyone is talking about working remotely and their home offices. . Conditions in 2020 have shown that working at home is as productive as working in the office. This has provoked a new corporate trend. This new trend can only be made possible through digitization and progression towards a paperless office.
Paperless even at home – thanks to connection to software
A certain degree of digitization is a prerequisite for every employee to be able to access documents and process tasks regardless of time and location. You can achieve this by integrating a document management system. By integrating additional software and developing fully digital workflows, you can create a sophisticated ECM system and achieve a paperless office.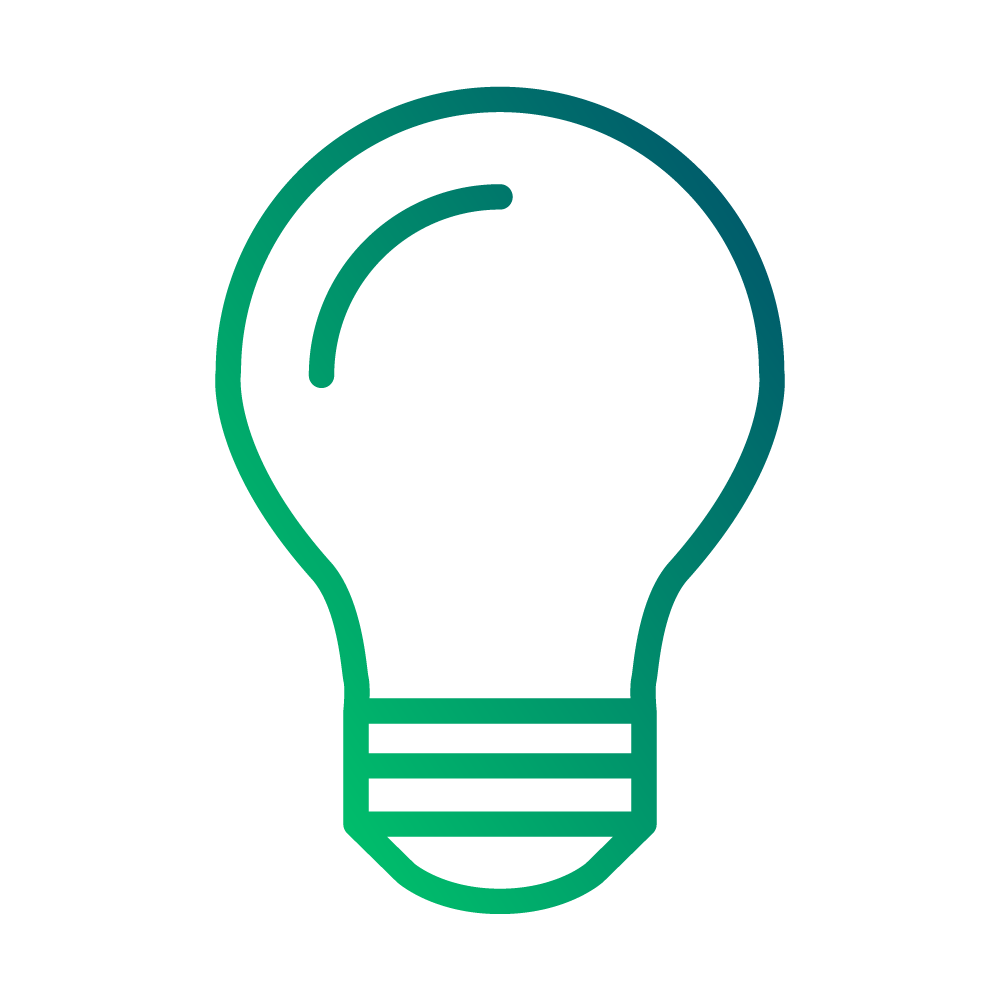 New Work
The concept of New Work describes the transformation of the working world. Digitalization and the paperless office are changing the way and form of work.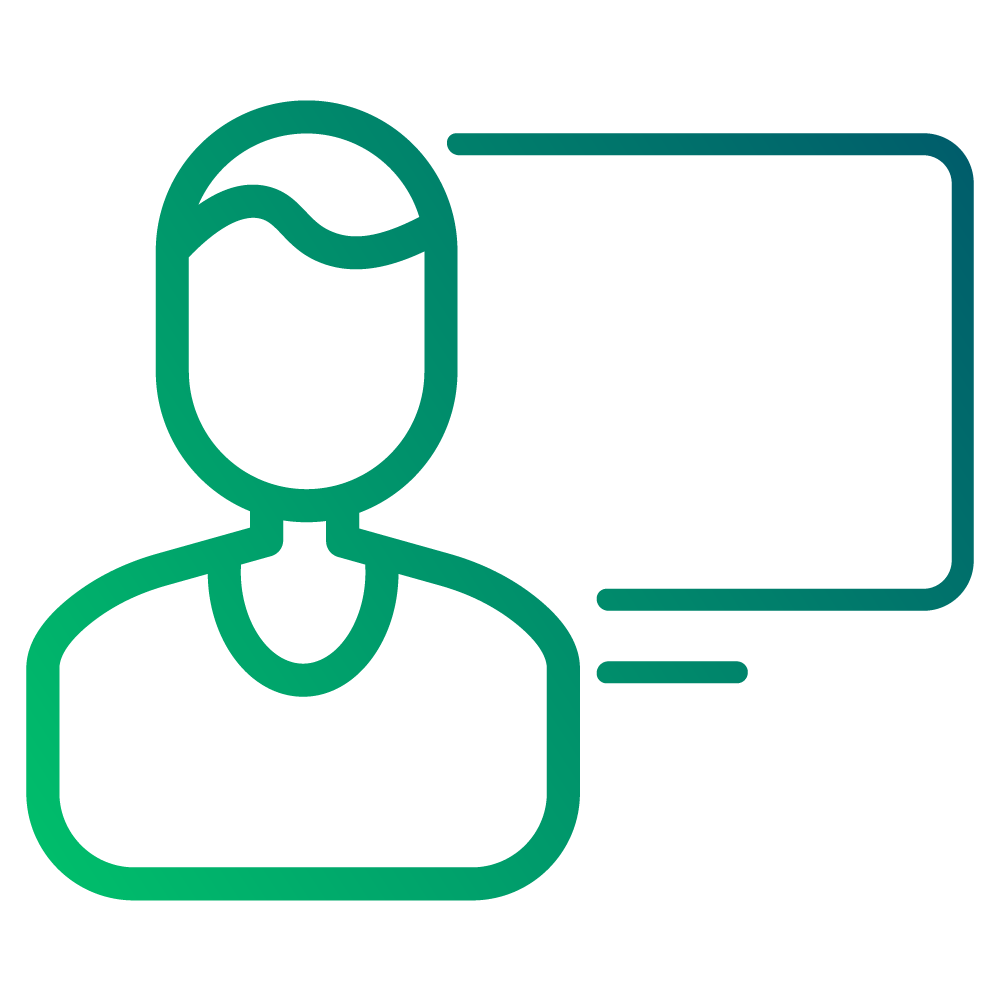 Digital Nomad
Digital Nomad: A digital nomad refers to an entrepreneur or employee who performs their work exclusively with the help of digital technologies.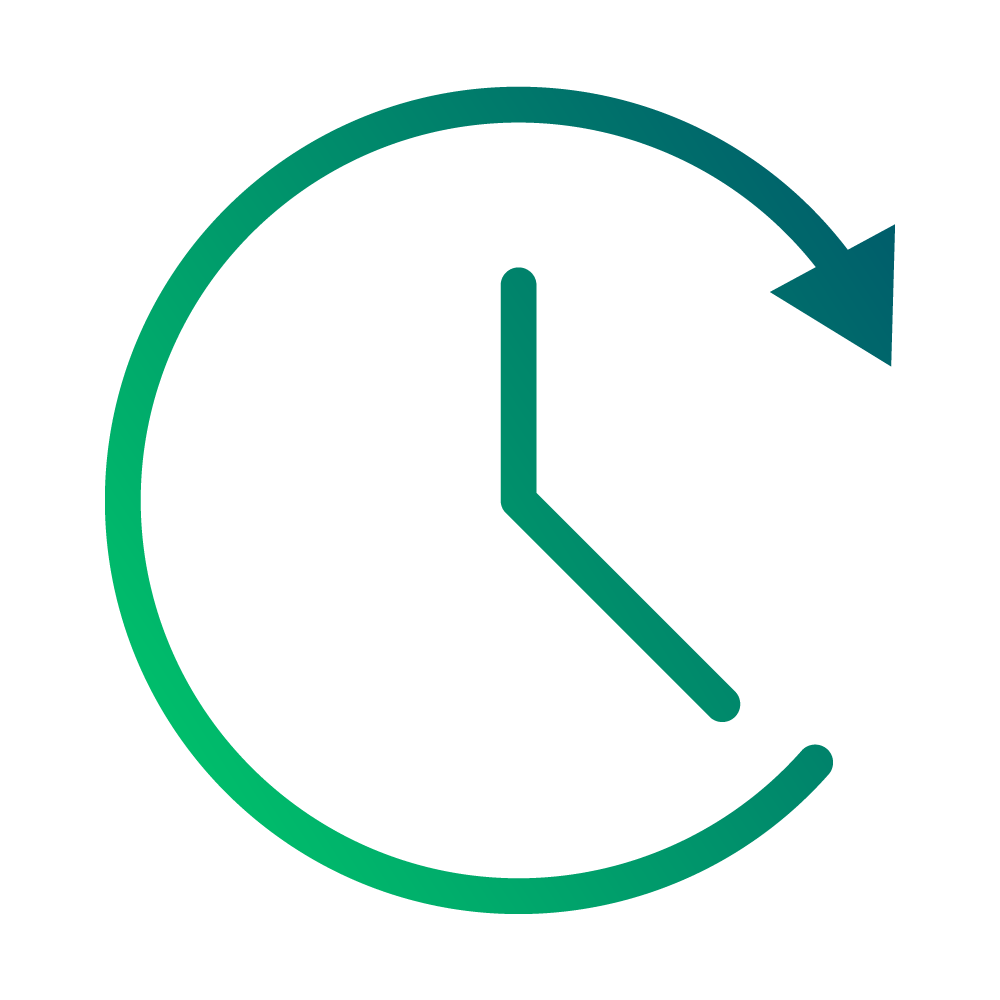 Flexwork
Flexwork: The term flexwork refers to models of flexible working that deviate from conventional models in terms of working hours and locations.
Sustainability and environmental protection
Various studies have shown that companies can require a significant amount of wood for the amount of paper used per year. In addition to the impacts from water and energy use at the office and CO² emissions. While the environmental impact is still within acceptable limits for most small companies, large companies and corporations already produce annual CO² values of entire vehicle fleets and deforestation of small forests.
With a paperless office, you can increase efficiency in your company and contribute to environmental protection.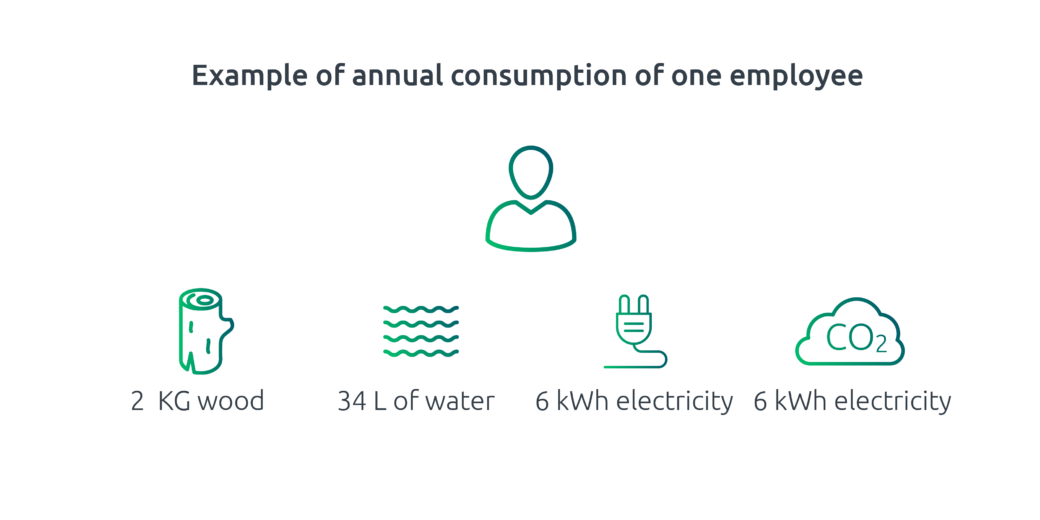 Never lose a document again
Interspersed documents or even contracts are quickly lost in a chaos of notes. This can create a long and sometimes unsuccessful search for the document.
Optimal folder structures also succeed paperless
Backing up your documents digitally ensures that nothing gets lost. A central access point and storage location for the entire company supports homogeneous and clear document management. In this way, a paperless office ensures a folder structure that is uniform across the company. The search function makes it easy to find documents. The digital document management also allows the same document to be found in different folders at the same time.
Better customer service
The strong internal networking of your employees and the resulting simple, collaborative work ensures that you can quickly and efficiently provide information on customer questions and problems. In addition, digital access ensures that every employee has a high level of information. Relevant documents and information are immediately available, even when employees are away from the office.
Are there disadvantages to a paperless office?
You hear a lot about all of the advantages that come with a paperless office. As such, it's only natural to wonder,are there also disadvantages? In our opinion, there is no "real" disadvantage, but there could be some potential hurdles that could make the transition to a paperless office challenging.
Completely paperless is tricky, but possible
Legal requirements can make complete digitization of all documents and workflows difficult, because some documents must be kept in their original form. So at some level your office may not be able to be fully paperless at first to accommodate legacy processes. But, as is so often the case, there are workarounds that can resolve the paper retention requirement.
Retention obligation in the paperless office
Typically, you will be dealing with documents that are mainly contracts, deeds, court rulings, certified documents and the like. But in many cases these types of documents are not generally prevalent in large numbers or part of the standard everyday work process. So even if you are not able to eliminate paper in the office, your work process for your primary teams can be completely digital.
Employees lack technical knowledge or experience
Here's a common scenario: Mr. Miller, 58, is already celebrating his 30th year with the company. All his processes still run the "old" way, the way it has always worked. The PC is only used for the bare essentials and he's not excited about the prospect of this new process.
Digital office not only for digital natives
But, with well-planned training courses, some helpful guidance, and a fair amount of patience (from all parties), we've found that it's not actually that difficult to get even your most reluctant team members excited about the digital work world. Nevertheless, training employees and preparing them for the digital working world can be challenging in the beginning. Ideally, your employees should all have a basic digital affinity. Thanks to smartphones, tablets and laptops, this is probably already the case for many.
Ideal implementation requires planning
A profitable business doesn't happen overnight. Transforming a company from analog to digital also takes time. But you don't have to reinvent the wheel. For many work processes, there are standard solutions based on a best practice. Service providers have specialized in providing support for digitization and offer a scanning service, for example. It can then take less than three months to go from an analog to a paperless office.
Switch to paperless office – take everyone with you
But think about your employees. They need to get used to new working environments and workflows. If the employees are well trained, the start after the changeover is much easier and employees are more satisfied. Investing a little extra time in the changeover can pay off.
Dependence on the Internet and electricity
It may sound a bit simple, but with all digital work processes your equipment depends on electricity. If you don't have electricity, your workflows will be stalled. If the power goes out, your teams stop working, because there is not much they can do without it.
It's a similar story with the Internet. A completely digital way of working makes you dependent on the Internet. Select your internet provider carefully, select one that has good reliability.
Who is a paperless office suitable for?
The quick and easy answer to the question is: everyone. All business sectors and sizes benefit from a paperless office, from SMEs to startups to large enterprises. But the switch is especially valuable for small and midsize businesses: reducing processing workloads and costs frees up needed budget for other growth boosters.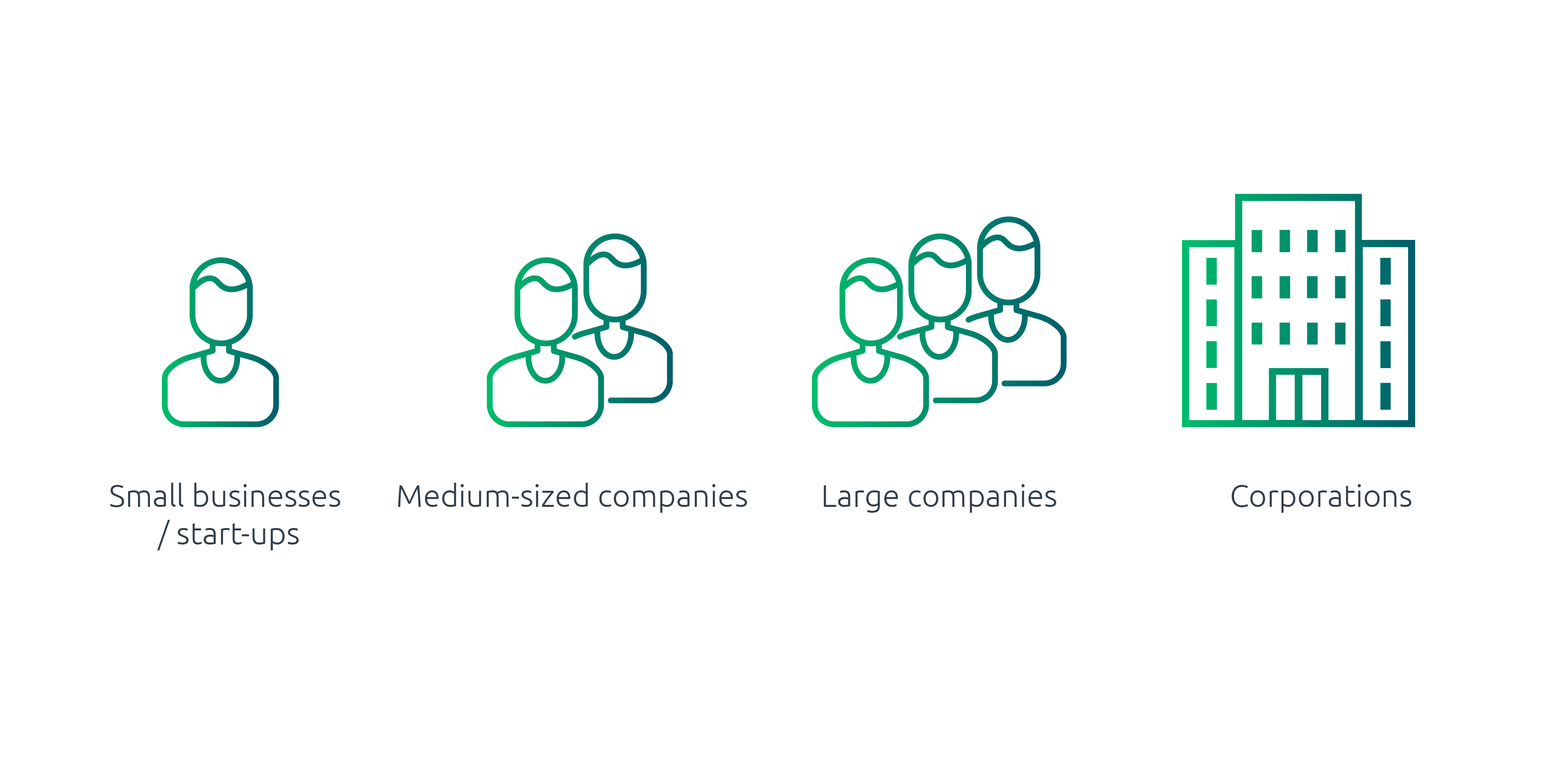 One example: digitization in the skilled trades
Instead of filling in the tedious time sheet, a tradesman can enter his required working time into the employee app while still on site with the customer. Even before he arrives at the next customer, the accounting department has all the relevant data ready to create the invoice. On the same day, an employee sends the invoice to the customer.
If a spare part is missing, the craftsman can request it digitally via Purchasing. The ordering and delivery process for spare parts is triggered directly and the customer receives services much faster.
This means that no invoice is forgotten, improving overall customer satisfaction.
Benefit from a paperless office
"By using digital invoice processing, we save about 400 grams of CO² per electronically sent invoice. This brings us a significant step closer to our goal of a paperless office."
Tobias Kaus,
Software and IT expert at FOND OF
7 steps to a paperless office
A paperless office doesn't have to be a mammoth task. Proceed step by step, and rely on a structured concept.
1. record the current status and goals
2. adapt hardware and software
3. digitize document management
4. convert everything to digital
5. digitize documents
6. set up digital workflows
7. optimize workflows
Step 1: Evaluate the current process and define goals
Before you get started, you should first know where you stand.
What is going well, what is going badly?
Which processes are particularly error-prone?
Which processes take a particularly long time?
Which work steps are repeated regularly?
What is already being done digitally?
How high is your paper consumption?
How much incoming mail do you have?
How satisfied are your customers?
What has been complained about more often by customers?
By answering these questions alone, you will quickly determine where the need for digitization lies. After all, slow processes pick up speed through digitization, error-prone ones get more security through supported and consistent controls, and automation takes tedious, repetitive tasks off your plate.
Define goals
Next, define your goals. In Campana & Schott's Future IT Report, the top 3 digital transformation goals for businesses looked like this:
Increase efficiency through automation
Increase customer satisfaction
Other goals of digital transformation include:
Increase internal flexibility
Improve internal transparency
Rise productivity
Increasing market and/or customer knowledge
Reduction of personnel costs
The more precisely you define your goals, the easier it will be later to decide on the right software and configure workflows correctly.
Step 2: Having the right hardware and software
For a paperless office, every employee needs a digital workplace. This involves an interplay of hardware and software. What exactly the hardware equipment looks like depends on the requirements. For example, if employees are to work from home or on the road, laptops and possibly smartphones should be provided. You must also determine if you need your own server vs the cloud.
Cloud vs. own server
With a cloud solution, data is stored on external servers. You then only rent storage space there. Whereas with your own server, you have to purchase and operate the hardware. The purchased software is then also stored there (on-premise software).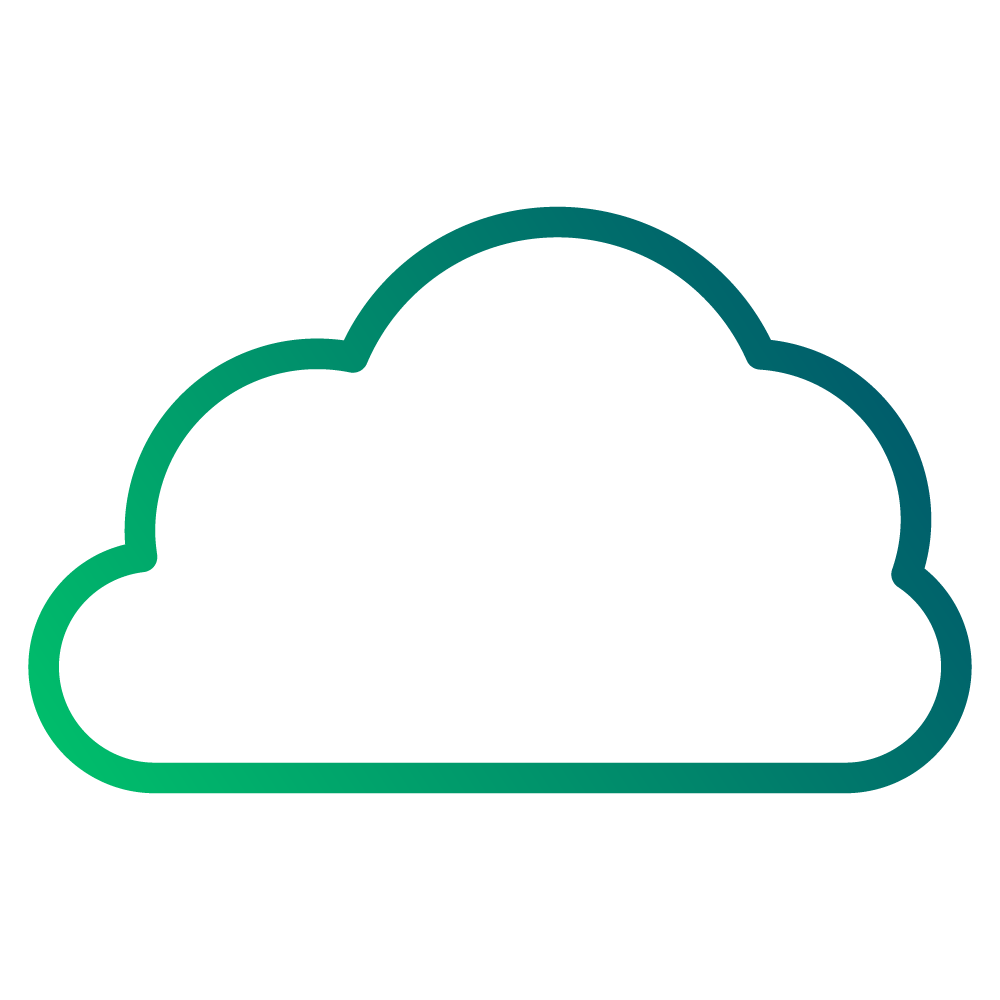 Cloud-based
---
Positive: No own IT infrastructure necessary
Positive: Service provider takes over maintenance of the system
Positive: Responsibility for data security lies with the provider
Positive: Access from various devices and on the road
Negative: Dependence on provider – Negative: Dependence on Internet connection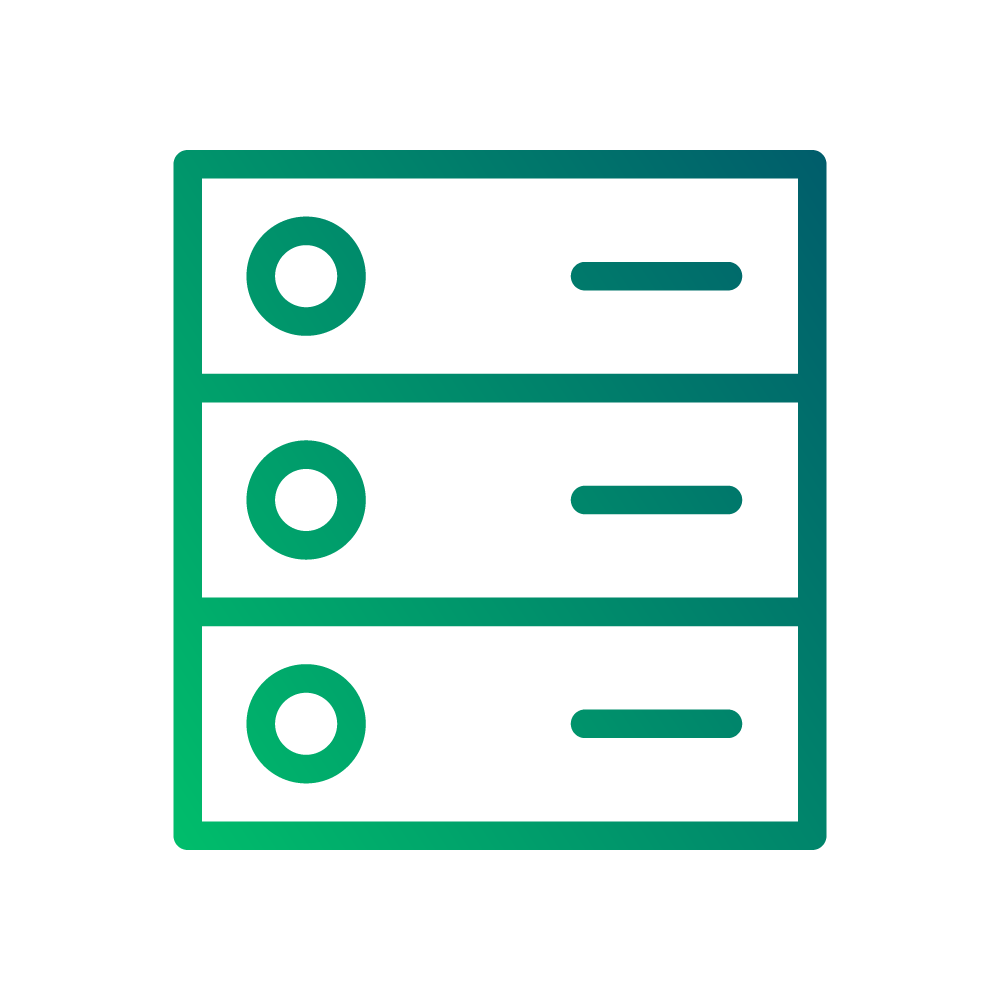 On-Premise
---
Positive: Full control over the system
Positive: Local storage of data, allowing access without Internet
Negative: Access from home or on the road is usually complicated & slow
Negative: Costs for hardware, setup & installation as well as for maintenance, support and updates
When it is worthwhile to have your own server or not ,depends on your own needs. For small and medium-sized companies, working in the cloud is associated with significantly less effort. If you choose to work in the cloud,consider these tips: Be careful when choosing a cloud provider.
How cloud and data security are connected
When it comes to data security, there are two main issues:
1. What is the system provider doing to meet the requirements of the GDPR?
2. What measures is the provider taking with regard to the security of your data?
With cloud systems, your data is located on the servers of an external service provider. The legal situation of the DSGVO requires companies to inform themselves about the applicable data protection precautions of a provider. These must comply with the various data protection guidelines. Particularly with foreign cloud providers, you should check this in detail so as not to run the risk of being penalized for a lack of data protection. You can find information on this on the providers' websites.
Choosing the software
Ein DA document management system (DMS) is mandatory. There is nothing to shake about that. After all, the DMS forms the heart of the paperless office and makes digital, efficient and structured work with documents possible in the first place. So before you start wildly gathering exciting tools, clean up the field from the backend. Create the basis and choose a DMS that meets your requirements, is flexibly expandable and offers sufficient DMS interfaces to the common tools. If you are already working with different software, such as an ERP system, you should focus on possible interfaces and integrated workflows.
You should also consider data security and other possible legal requirements.
A DMS can contribute to data security with the following functions:
Encryption of data
Password protection
Role-based access permissions
Access to files is logged
Multi-level deletion procedures to eliminate errors during deletion processes
Since you work with important documents within the DMS on a daily basis, you should be particularly attentive when it comes to data security.
Once the foundation has been laid, it's a matter of completing and expanding the workflows with additional software and tools.
Our top 6 tools for a paperless office
---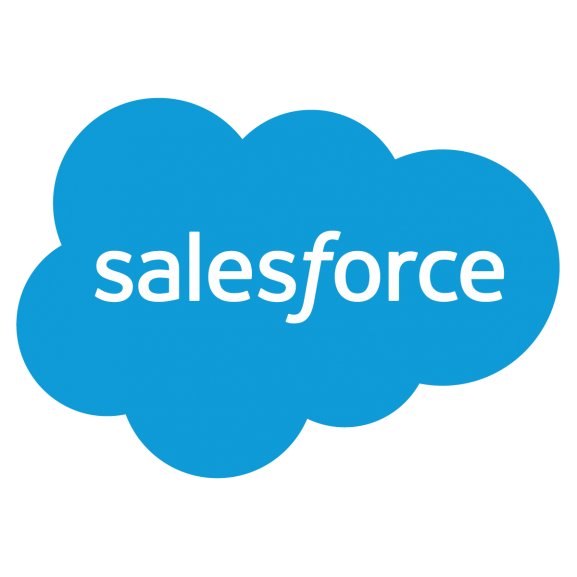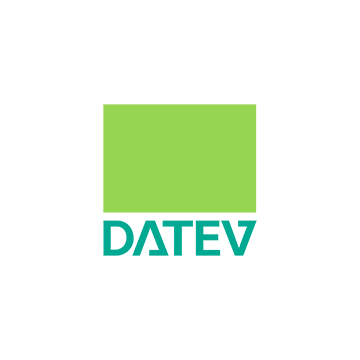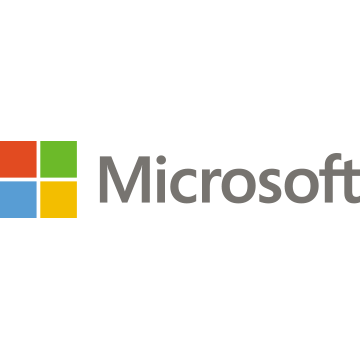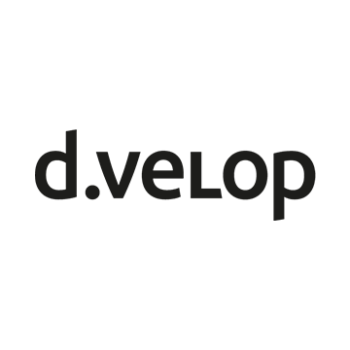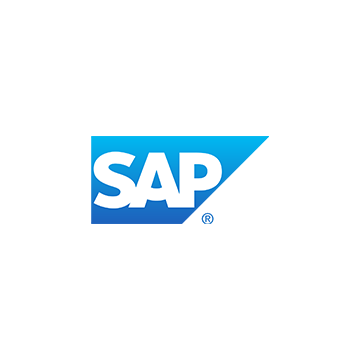 Step 3: Digitize document management
While step 1 and 2 only dealt with planning, step 3 is implementing.
Integrate an ECM system
An enterprise content management system (ECM) is a dynamic set of technologies and software that support digital processes, especially the processing of documents.
In short, an ECM is a DMS plus complementary tools and systems to map holistic workflows. This requires sufficient time in planning but also a lot of hard work in integrating the entire ECM and configuring the workflows. For special requirements, development of new functions and interfaces is necessary.
We offer individualized solutions for this.
Step 4: Convert everything to digital
The next step is to inform your external partners, suppliers and other service providers about the changeover and prepare them for it. In concrete terms, this means switching the receipt of regularly incoming documents (e.g. telephone and Internet, leasing invoices, account statements, etc.) to digital receipt or requesting these documents in digital form. This will reduce incoming mail to a minimum which is an important step towards a paperless office.Through an automated collection system, for example by connecting GetMyInvoices, invoices are centrally in one place and transferred to your DMS system.
Step 5: Digitize documents (replacement scanning)
Incoming mail has been reduced to a minimum, but now it's time to digitize existing paper documents. This includes the entire archive, all corporate documents, and all customer and supplier related documents. One by one, these documents are to be scanned and stored in the DMS with the corresponding meta data (e.g. customer name, address, customer number, document type, etc.). Many documents can then be destroyed in their original form. This process is called replacement scanning.
The exception: evergreen documents
Evergreen documents in particular are an exception. These are documents that must be kept in the original in any case due to a legal requirement. These include, among others:
Contracts
Court rulings
tax returns
deeds
wills
Certified documents
These documents, most of which are very important, should still be digitized so that they are always at hand when a client or contractor requests them.
A scanning service does the work for you
Scanning all the documents is probably the most tedious step ahead of you. But again, there are many service providers who specialize in digitization and digitize all. documents through a scanning service. Compare costs here to make the right choice for your business. If you have digitized your incoming mail as described in the step above, this process typically is done on a one-time basis or rarely needs to be repeated.
Step 6: Build digital workflows
In steps 2 and 3, you have already dealt with the structure of your ECM system and thus the foundation of the workflows. But now it is about the actual workflow setup and configuration in the system. With d.velop Business Process Management (BPM), you model entire workflows step by step and digitize the previously analog workflows. The sequence of workflows is defined, automated work steps are interwoven and tasks are assigned to specific persons. Let's take a simplified example to show you exactly what this can look like.
Example: Digital processing of incoming invoices: At any time, you can see exactly who is currently working on the document and which step the invoice is in. An overview of all invoices also shows how many invoices are currently in circulation, what amounts need to be paid or how much has already been paid. These real-time reports give you more certainty in decision-making and show bottlenecks early on.
Step 7: Optimize workflows
Are your digital workflows implemented and working for your company? Then you have done a very good job, but your work isn't over.. Continue to monitor your workflows, find optimization potential and make your workflows better and better.
Flexible signing with digital signatures
Are you familiar with digital signatures? This allows you to digitally sign documents of all kinds without a media disruption from anywhere, without having to print them out first. This shortens processing times so that contracts can be signed more quickly. With us, you can test the digital signature free of charge for 30 days.hanks to the cloud service, you can get started right away.
Employee app aids in communication & clarity
Another tool for optimizing your processes: An employee app allows your employees to work and communicate with each other on the go. Accessing and editing documents is possible regardless of location . With an employee app, you also ensure that important information is centrally accessible and available for everyone.
Paperless office: 3 examples that make your everyday life easier
---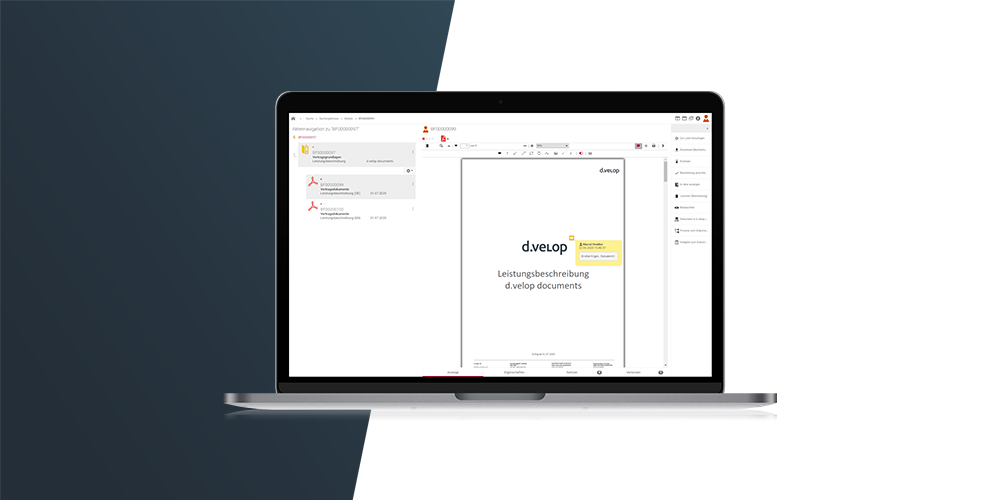 With d.velop documents, you can intelligently accelerate, simplify and optimize the management of documents and information.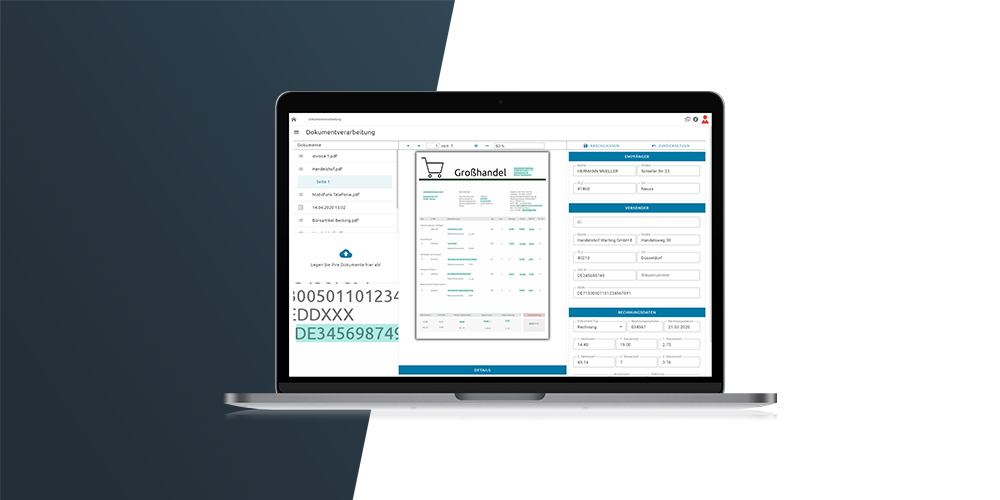 d.velop smart invoice is a flexible solution for digital mapping of account assignment, verification and release processes for incoming invoices.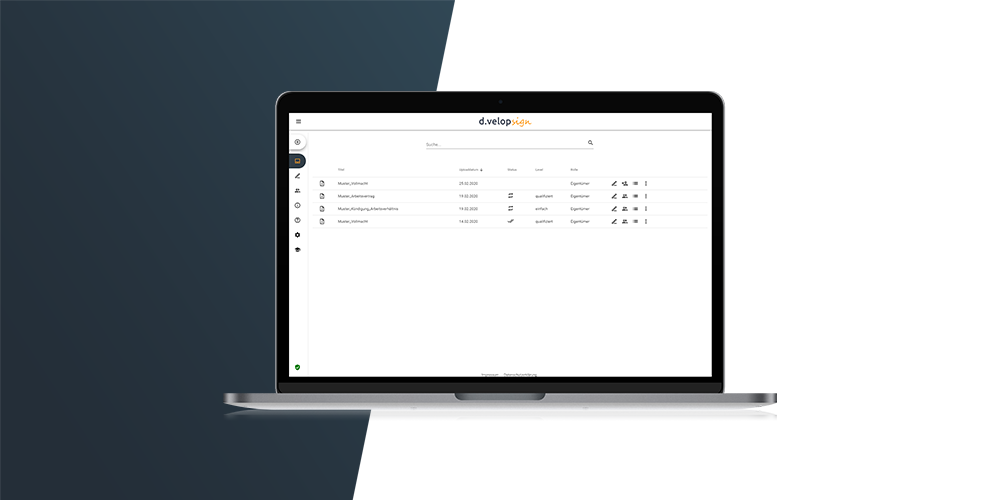 With d.velop sign you sign documents, invoices, contracts and much more in no time – digitally and legally secure.
Work 4.0: Become even more digital with employee app and collaboration tools
---
Work 4.0 is already here and its changing our business models, and our ways of working. Paper is becoming a relic, it's outdated and unnecessary.. Modern work puts people back in the foreground and relies on barrier-free collaboration. Soft skills count more than hard skills today, and digitization is taking the chore out of tedious work.
Work 4.0 is more than a buzzword, it reflects the new world of work.
Collaborative working
The concept of collaborative working describes an intensive form of cooperation. Through digitalization, employees work together without being in the same office. Projects are implemented with partners who have never been seen in person. Documents travel around the world in seconds. This is made possible by collaboration tools. They offer you and your partners, suppliers and customers a platform in which you can work together on documents in a structured way; paperless, of course.
d.velop community connect – the employee app with extras
Bring your entire company into just one app and promote collaboration: across departments, across companies, independent of time and location.
Here's what the app can do:
Company-wide collaboration preserves the corporate culture, even digitally
Employees are retained in the long term
Employees can also be suppliers, partners and customers – simply everyone you work with
Every contact person is just a click away
Document exchange is also possible via smartphone
With the check-in and check-out function, employees can only edit documents when it's their turn to do so
The bulletin board keeps everyone up to date
Push messages ensure that important information always arrives
Training material, videos and guides are always available – Paid time off requests are sent to the HR department via photo encryption
And much more
Watch the live demo to discover all the benefits that go beyond a traditional employee app.
Now it's your turn: start your journey to a paperless office.
The most frequently asked questions about the paperless office
What does a paperless office mean?
Companies that move to a paperless office eliminate paper-based documents and procedures. Instead, they use computerized procedures and manage their documents digitally using a document management system (DMS).
Reasons for a paperless office?
There are numerous reasons why switching to a paperless office is worthwhile. These include: Labor, cost and space savings, flexible access to data regardless of location, an increase in internal efficiency and environmental protection.
How does a paperless office work?
In a paperless office, as many processes as possible run digitally. Documents can be accessed digitally from anywhere and at any time, allowing flexible working. Documents are stored centrally in a uniform system, so that the cumbersome search for files in overcrowded filing cabinets is a thing of the past.
Which software to use for a paperless office?
You'll need a document management system (DMS) to make the switch to a paperless office. A DMS is used for the electronic, database-driven management of documents. The goal of a document management system is to create a central platform that is accessible to all employees in order to access documents company-wide and thus make work processes more efficient.