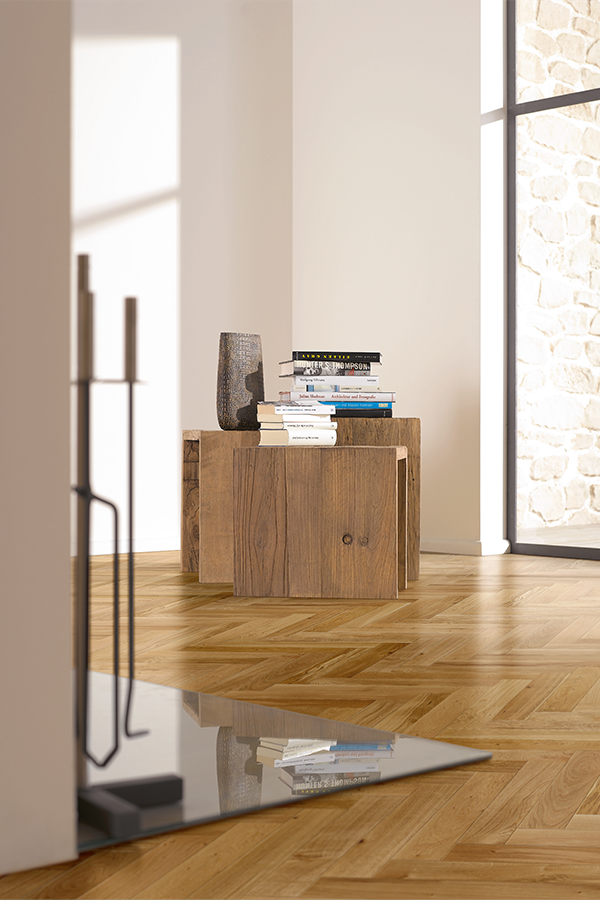 Parador sees d.velop as an important pillar in its digitization strategy.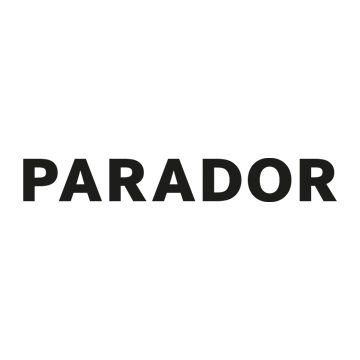 Building a completely new ERP infrastructure at flooring manufacturer Parador while simultaneously implementing a new ECM solution.
Parador GmbH
Parador GmbH from Coesfeld bei Münster, Germany was founded in 1977. Since that time, the company has developed into an extremely successful manufacturer of premium products for flooring and wall design and today employs 550 people. They produce parquet, laminate and rubber flooring as well as decorative panels for ceilings and walls at their home location and in Güssing (Austria). The ownership structure has recently changed, as the previous owner, Nord Holding Unternehmensbeteiligungsgesellschaft mbH, sold Parador to strategic investor HIL Limited. HIL Limited is one of the leading producers of building materials and components in India. This sale had no impact on the company's IT infrastructure. Two years ago, though, it was a different story.
Invoice processing lowers costs, improves the provision of information and ultimately leads to faster closing, since invoices are processed more quickly.

Günter Winkler
IT manager
Parador GmbH
Developing an internal IT infrastructure
In October 2016, Parador was separated from the Hüls Group and sold to Nord Holding, a transaction that had far-reaching consequences for the company's IT landscape and required extensive changes. Until then, Parador had been integrated into the SAP world of the Hüls Group. As an independent company, it now had to set up its own SAP system landscape. This project was successfully implemented under intense time and budget pressure using the special software cbs Enterprise Transformer.
Deciding on d.velop d.3ecm
During the carve-out, the decision was also made to implement a new state-of-the-art system for ECM. At that time the company was using d.velop d.3ecm version 7.2.2. Even though Parador had been using d.velop software since 1999, they wanted to revisit the question of which software best met the company's requirements. d.3ecm, which was now in the current version 8.1, won the company over in 2016 just as it had in 1999. The decisive factors were its range of functions and the exemplary options for integrating it into SAP's ERP systems. As a solution specially developed for SAP in its own namespace, the software supports a wide variety of SAP archiving and document management scenarios. Other key reasons for choosing d.velop were the low costs per workstation and the superior user friendliness.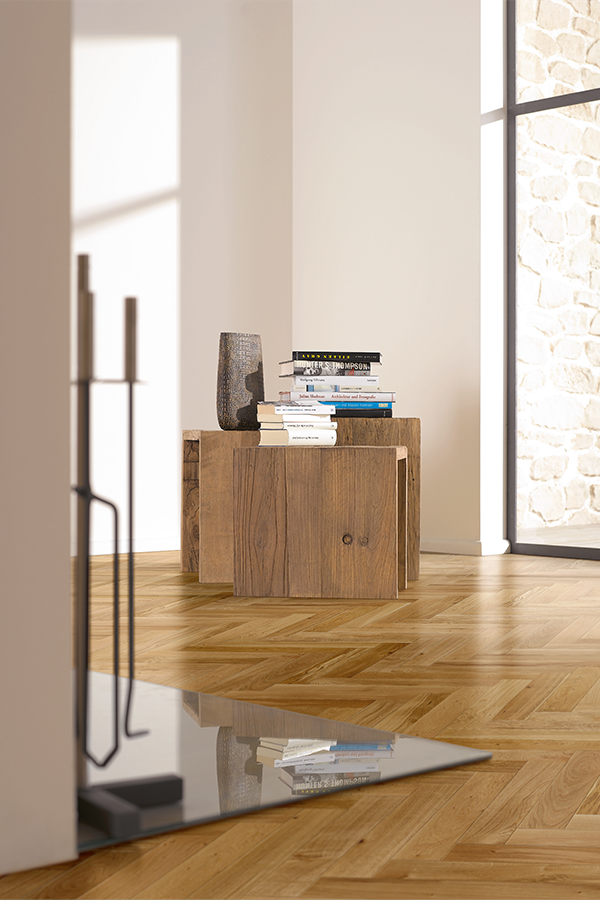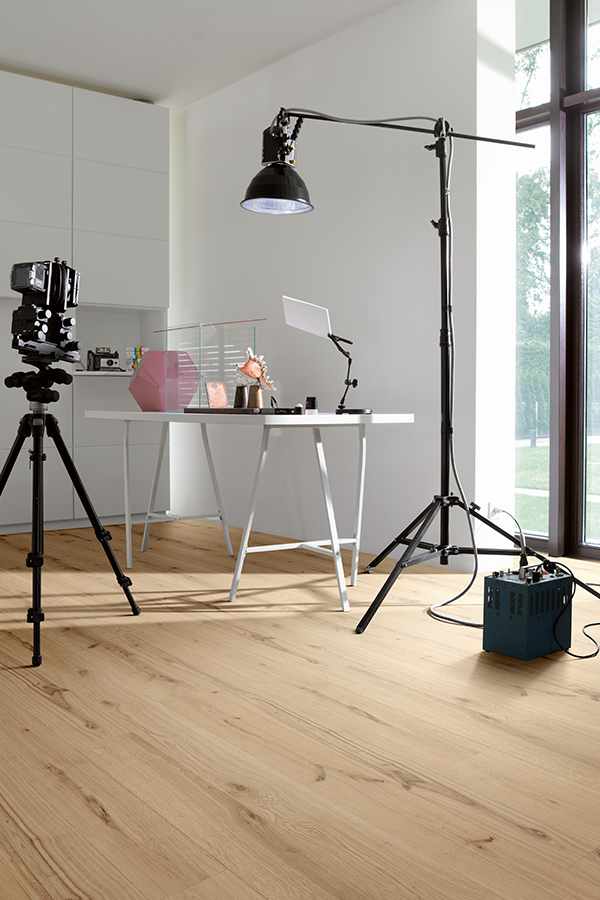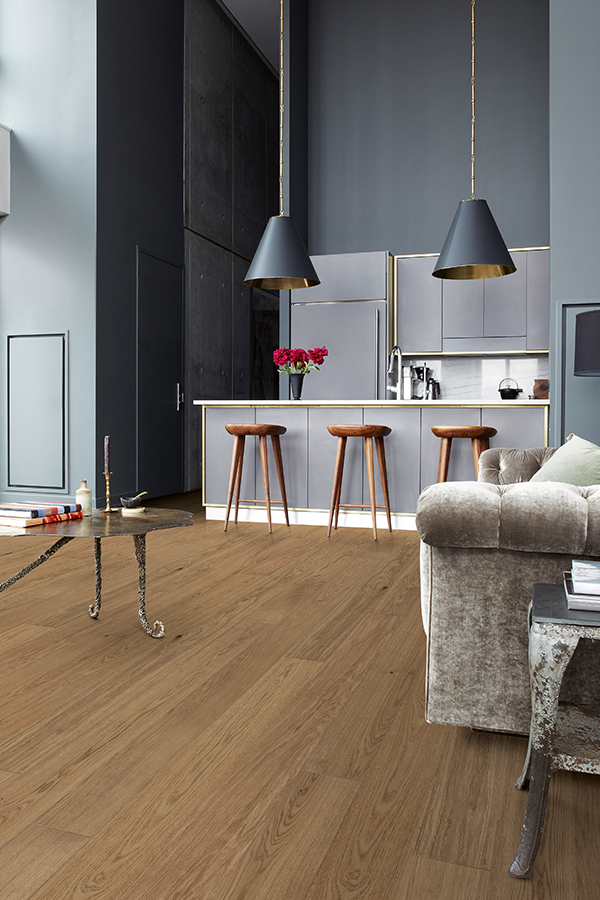 Introduction of the new solution
The introduction of the new version of d.3ecm went off without a hitch. Only four months passed from the decision to purchase to the go-live. The actual setup at the two Parador locations took only three and a half months. There was no need for training, as the company had worked with a previous version in the past. After installation was complete, data and documents were transferred from the previous version. For legal reasons, it is important during such a transfer that data from the old system be transferred one-to-one to the new system—which is always the case with d.velop anyway. The migration was supported by a d.velop SAP competence team consisting of experienced SAP consultants and developers.
The ECM system is currently being used to archive documents (including scanned documents) from the SAP modules Accounting, Sales, and Purchasing. It can also be used to archive external documents from Sales and Logistics.
Revised interfaces require minimal maintenance
During the changeover, particular focus was placed on revising the interfaces to SAP. The goal was to implement an optimized, streamlined transfer of documents to the ECM system. In the old solution, calls were used for data transfer. These were replaced by an API interface, allowing documents to be transferred directly into the ECM. This made the intermediate storage required in the old solution obsolete. This much leaner approach resulted in a considerable reduction in maintenance costs, which has put Parador in a position to maintain its ECM system on its own.
Since the data is transferred directly from SAP to the ECM system in the new scenario, the two systems had to be able to work simultaneously. This, too, was not a problem for d.velop. d.3ecm is now one of the main IT platforms at Parador GmbH, together with the Microsoft Active Directory, Microsoft Exchange, the Windows and Office worlds, and the three SAP systems ERP (Enterprise Resource Planning), LE (Logistic Execution) and BW (Business Warehouse). "We are constantly working on digitizing our company. And d.velop is an important pillar in that strategy," emphasizes Günter Winkler, head of IT at Parador GmbH.
Comprehensive expansion of d.3ecm
Because of their positive experiences with d.3ecm, the company has made firm plans to further expand the solution. The next upcoming project is document archiving, which is to take place directly from CRM and PIM (Product Information Management). Other planned projects include e-mail archiving from Exchange, the introduction of workflow-based digital invoice processing and contract management.
Invoice processing is a very complex procedure, which is why d.velop offers a solution for invoice processing that is also available in a special variant for SAP. Users benefit from clear and significantly improved workflows that enable the automatic posting, verification and approval of invoices. And these workflows are directly and seamlessly connected to SAP, including the ordering and financial accounting modules. "Invoice processing lowers costs, improves the provision of information and ultimately leads to faster closing, since invoices are processed more quickly," says Günter Winkler, in explaining his reasons for deciding to introduce the workflow. Regarding contract management he further explains: "Contract management will become the central point for controlling contract-related activities in our company. It will provide every authorized department with transparent access to existing contracts at all times."