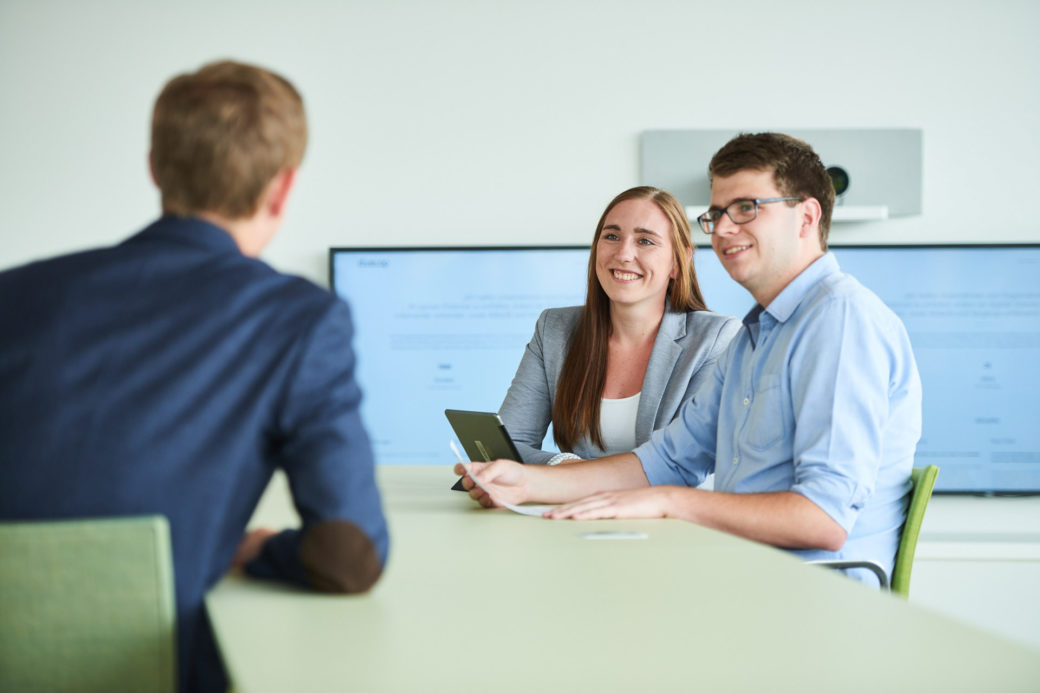 Records management goes

digital
Electronic records management by d.velop – easy filing, speedy finding, from any location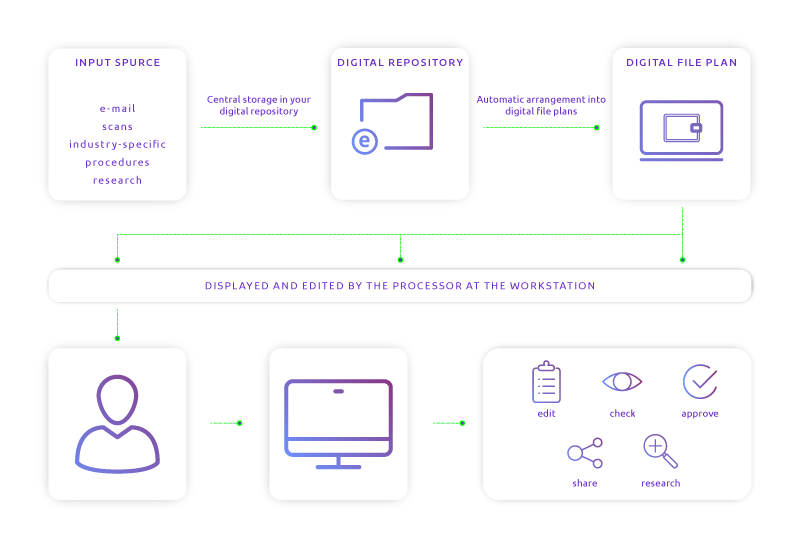 Digital records don't gather dust!
Folders piling up on desks, files misplaced in dust-coated cupboards, and tiresome searching for the right documents – digital archives can make these distractions a thing of the past.
How? All the documents your company or organization receives are stored centrally in an electronic archive, either directly in the case of emails or documents produced in a digital format, or indirectly via scanning for documents received on paper.
The best part? Newly scanned or otherwise newly added documents are automatically read and processed based on their contents – and sorted into existing folder structures – all without human involvement. If the right folder doesn't yet exist, it'll be automatically generated based on the properties identified – again, without any human involvement. This saves substantial time otherwise spent processing the numerous documents that arrive every day.
Why use digital records management by d.velop
Greater transparency – all information can be found in one folder
Easy to use
Connects folders and files
Full overview thanks to centralized data storage
Enables location-independent working
More secure than traditional filing cabinets
Intuitive – based on paper filing systems
Reduces time spent searching for documents
Our customers' favorite records management tools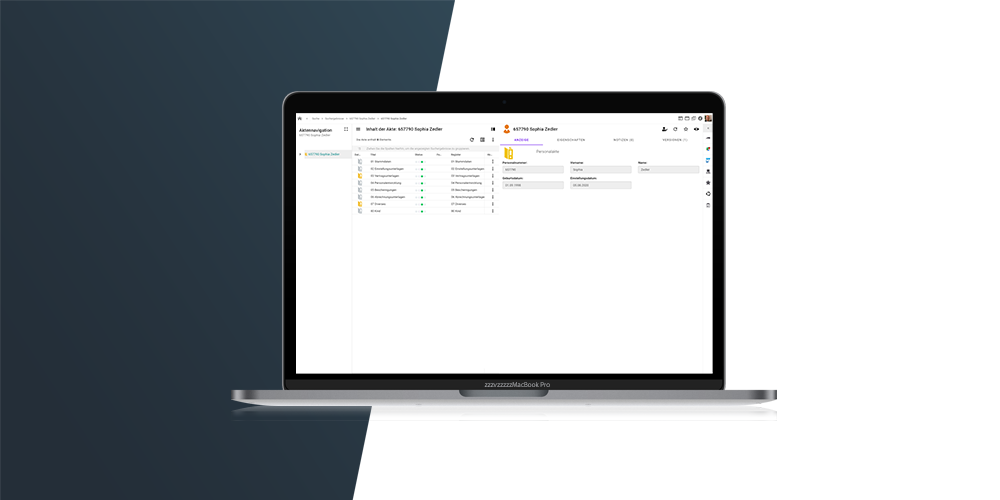 Electronic personnel files reduce the time taken to process HR matters, while ensuring transparent workflows and improving the capacity to provide reliable information.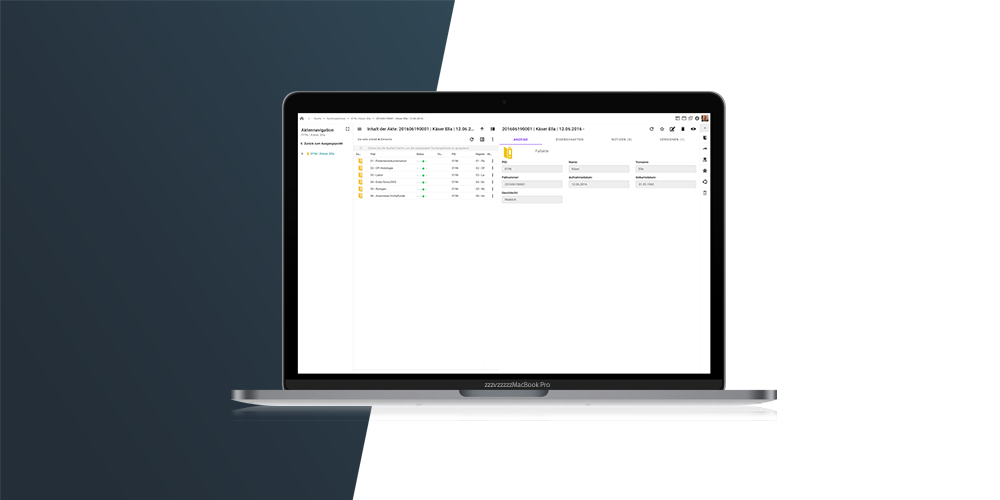 Electronic patient files ensure patient records, medical reports and test results are easy to access at any time.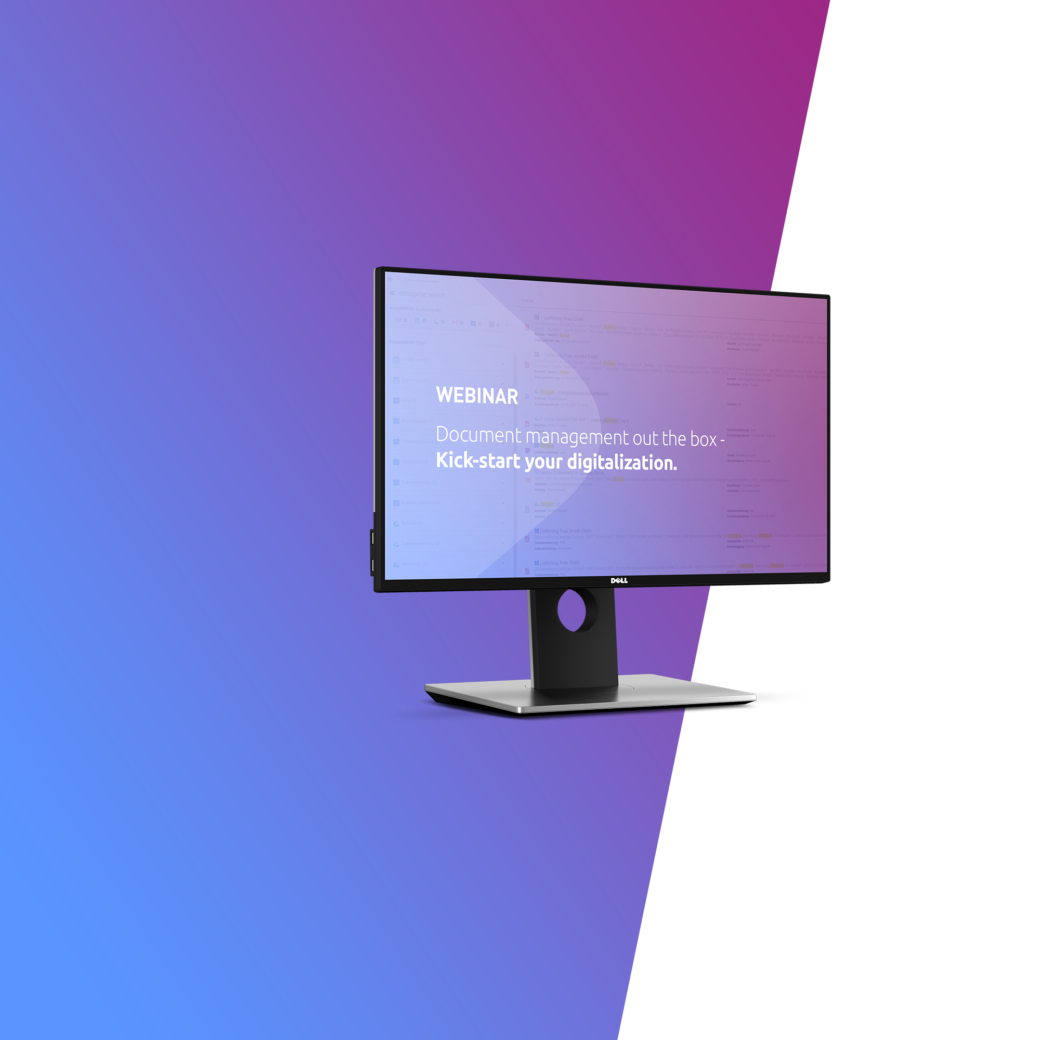 Webinar
Document management out of the box – Kick-start your digitalization
Watch the webinar and discover in just 45 minutes how to get started with digitalizing your organization. See how easy it is to use a document management system in the cloud. Book a system and get started within minutes!
Learn in the webinar how to effectively manage, accelerate, and simplify the way you work with documents and information in your organization using d.velop documents.
Is data stored in a digital record management system secure?
d.velop's electronic records management system is more secure than any filing cabinet.
These digitalized filing systems are not only more convenient and faster – they're also substantially safer than working with printouts in thick paper folders, secured only by a lock on a filing cabinet.
Our sophisticated and intricate rights management system ensures only appropriate members of staff can access and edit these digital documents and folders. Particularly in the case of sensitive and confidential information, e.g. personnel or contract files, a digital record management system provides greater security and ensures easy compliance with legal storage requirements.
Digital files for any requirement
Whatever your industry or specific requirement, it's easy to create the perfect digital file for your needs. Digital folders come in many shapes and forms, from job folders through to approval folders. These are some of the standardized folder types d.velop's customers commonly use: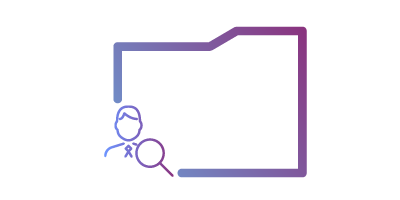 With digital customer files, all information and contracts relating to a customer are stored in a central location and are therefore always digitally available.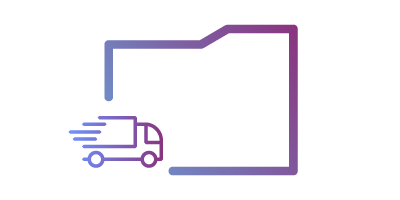 Delivery notes, quotes, or other information relating to any supplier can all be found in one central location thanks to supplier files.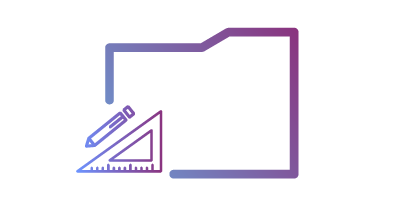 All information relating to a project can be uniformly consolidated in one place using a project file, and the project status is transparent for all at any time.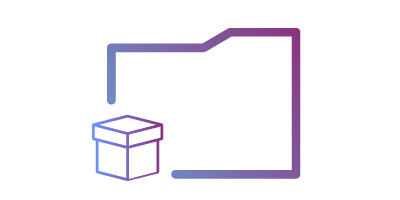 Project files collate information from every stage of a product lifecycle – from concept to production right up to the operating instructions.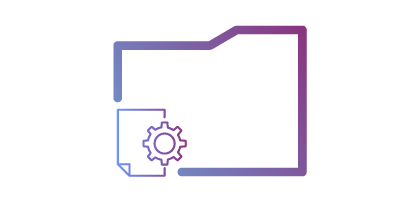 Digital production files provide a convenient and easily accessible place to store all relevant information pertaining to the manufacturing of a product, such as parts lists or assembly plans.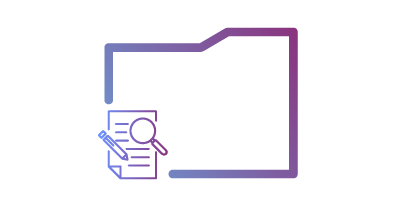 Digital contract files make it easier for you to keep an eye on all your deadlines relating to your contracts. The filing and rights management concept provide added security.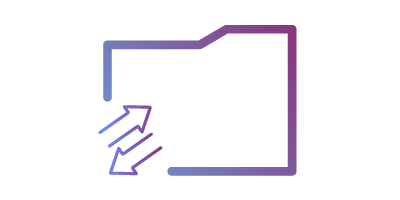 Digital complaints files put all the information – documents, images, and emails – related to a complaint in one place, ensuring quick access whenever required.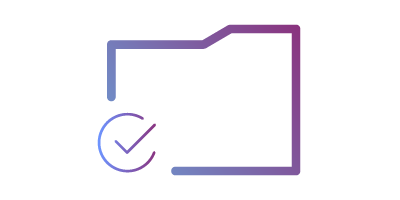 All details relating to a given order are available on demand to authorized employees via a digital order file in a central location, supporting even faster processing.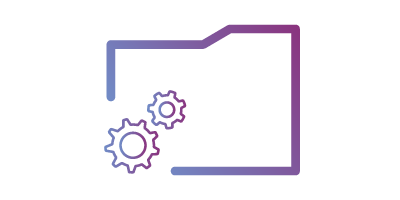 A digital machine file ensures operating instructions, spare parts catalogs and maintenance logs can be accessed at all times.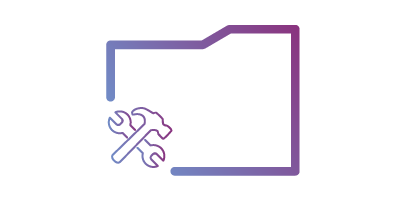 Digital construction files cover the entire construction process, including processes and documents, properly documenting the construction project.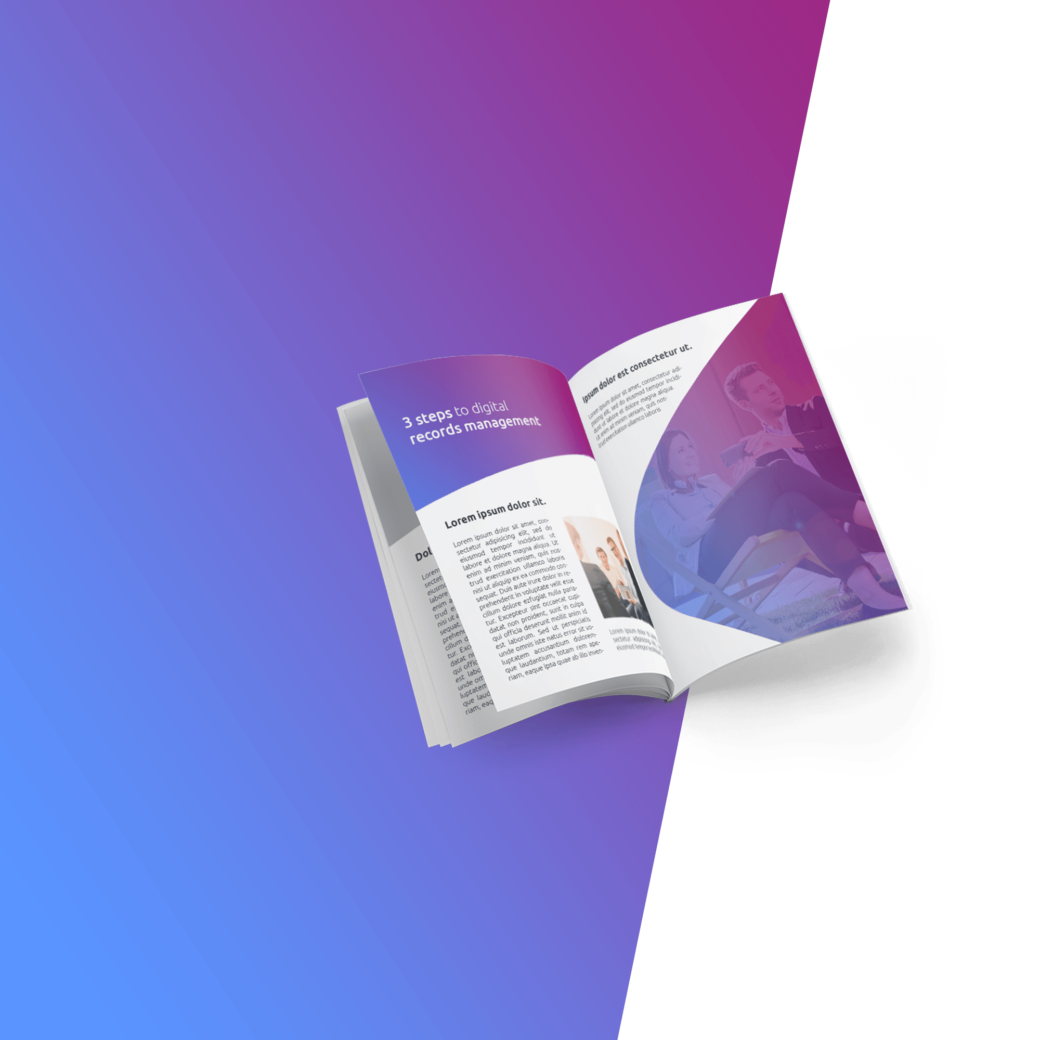 3 steps to digital records management
How would you actually go about implementing digital records management software in your company? And what do you need to pay attention to? These are questions you'll find the answer to in our guide, "3 steps to digital records management". The process can generally be broken down into three key steps:
Analyze your existing setup
Rollout digital folders
Setup digital folders for your company
You'll receive actionable tips and advice for each of these three phases.
Digital folders in the real world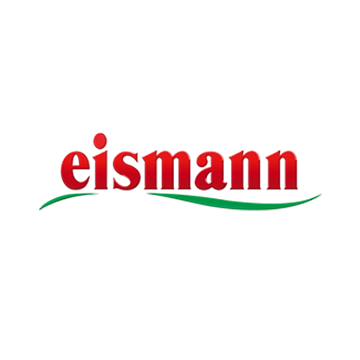 Eismann has rolled out digital folders throughout the company, and now tedious searching for files is a thing of the past.
After introducing d.velop's digital records management and archiving solution, staff at JAB ANSTOETZ have been able to work faster and more efficiently.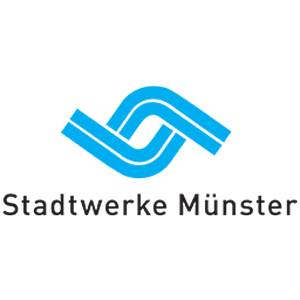 Stadtwerke Münster are getting on well with new digital customer files, construction files, and building service connection files, created using d.velop products.

Automated document storage – How AI is bringing order to the chaos of filing.
Read Bernd Hentschel's article to learn how you can use AI to automatically sort and store the documents your company receives.

All about rolling out digital project files for machines based on the example of the OPTIMA packaging group.
All about rolling out digital project files for machines based on the example of the OPTIMA packaging group.
Questions?
We'll be happy to chat with you to discuss how a records management system could help you and your company. We can call at a time that suits you.