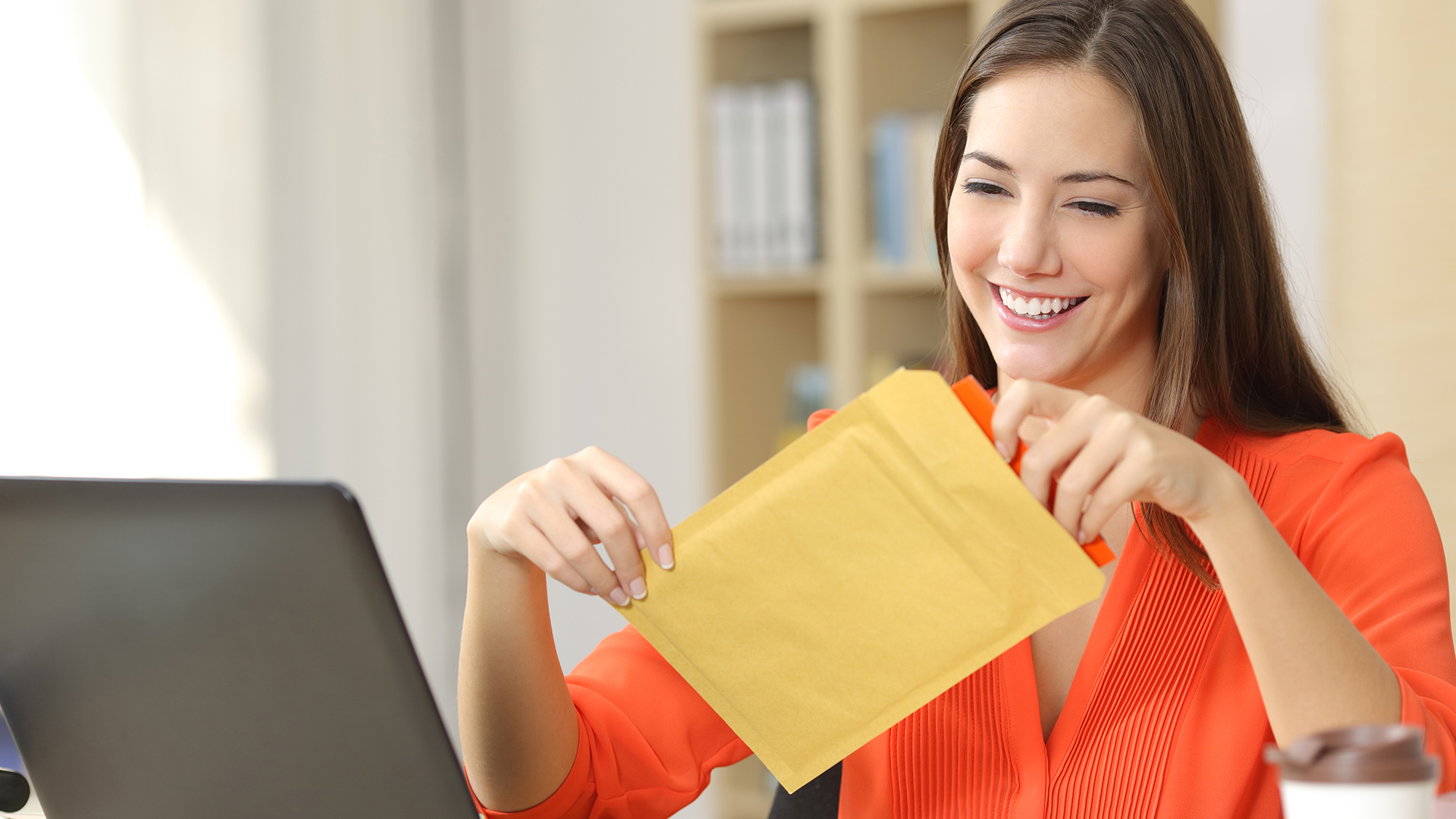 Incoming Mail Processing
Email and paper-mail – better one instead of two
Do you digitize your mail?
The challenge of inbound mail processing begins right at the arrival of mail at your company: Supporting documents come in via different paths – sometimes digitized, sometimes not. The central task of a digital inbox is to collect, classify, integrate, distribute and archive all documents and files digitally and consistently – regardless of source. The benefit: all documents including the data are available to all employees anywhere and anytime.
Digital mail processing accelerates dispatch and editing of your mail, reduces delays and transport times, ensures an immediate workflow, allows for efficient planning of your resources, increases the service quality and eventually leads to significantly lower costs.
Consistent processing of inbound receipts
The d.velop inbound suite solution is the inbound path for all your inbound mail. All documents are processed consistently. Paper receipts need to be scanned in order to digitize them. The user can then edit them via the intuitive user interface. In the next step, the digitized inbound mail is classified and enriched with information to ensure that it can be assigned to the appropriate file in the document management system or transferred to the matching specialized process.
Supporting documents arrive at the company
Paper receipts are scanned
Incoming documents are classified and consistently edited
Transfer to the provided file
Transfer to the specialized process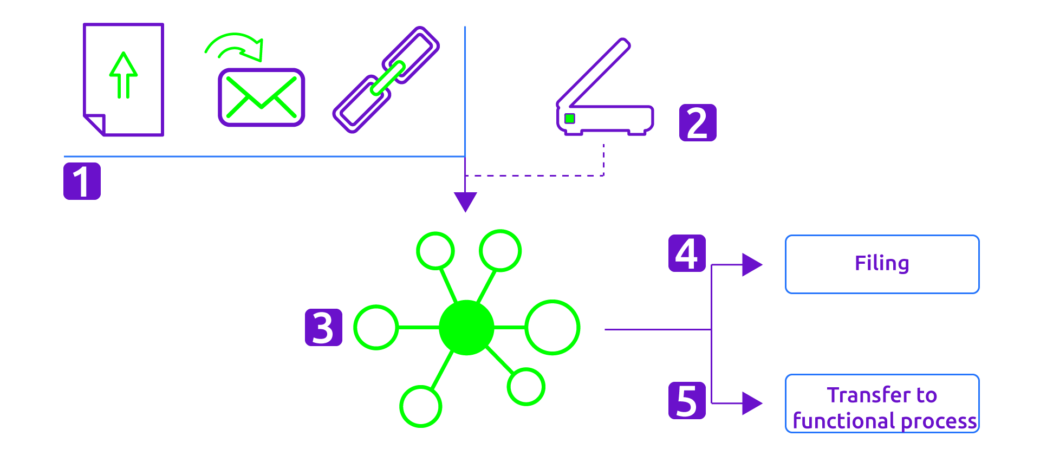 Document import using different paths

Scanning
Simply digitize your paper receipts using local or network scanners. All your scanners addressed via TWAIN can transfer the scanned paper receipts directly to the d.velop inbound suite. Processing is then continued via the intuitive user interface.

File import
Simply import files from your file system to the d.velop inbound suite to combine new documents or easily file them in the archive. This ensures that all your documents are consistently filed and processed.

Inbound mailbox
If your scanner does not have TWAIN capability, you can also forward the scanned receipts as PDF files to the mailbox of the inbound suite. The documents are then imported directly. You can also use this mailbox to transfer files from other sources via e-mail.

Import interface
Receipts are issued in many different systems. We have therefore deployed an import API that enables third parties to process receipts and documents using the d.velop solution.
All the benefits of incoming mail processing
Quick and simple processing of all inbound paper and electronic mail directly at the workstation
Automated digital document distribution – also across locations
Low cost and low maintenance thanks to smart technology
Easy process monitoring using only a single tool
More efficient use of resources, lower operational costs
Fast implementation, ready to use immediately
High information capacity, better service quality
High transparency thanks to various reports
Compliance with all legal requirements
Continuous optimization in operation
With d.velop inbound scan, you can digitize your mail and combine it with other electronic receipts.
Do you have any questions?

Do you have any questions regarding our mail processing solution or any other topic? Or would you like to arrange an appointment for a free demo?