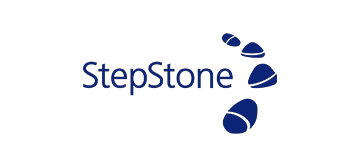 Reference story StepStone
StepStone optimizes administrative processes with d.3ecm.
StepStone optimizes paper-based processes
The ECM specialist d.velop AG has implemented a comprehensive document management system at StepStone, one of the most successful online job exchanges in Europe. With the associated optimization of various administrative processes, productivity and service quality could be significantly increased. With more than seven million visits per month (according to IVW), StepStone is one of the strongest and most visited online job markets in Germany.
Various processes were optimized as part of the introduction of document management. Contract processing was switched from a manual process to a digital contract management solution. Invoicing and order processing were also put to the test. The switch from paper-based to digital processing, such as digital invoice processing and the associated optimization of the various processes, has unlocked considerable potential for increasing productivity.
Document management increases productivity and service quality
With several thousand customer orders processed at StepStone every month, leaner processes reduce costs on the one hand and significantly increase service quality on the other. The central and process-related storage of customer-related correspondence is another significant advantage. All customer-related information is available quickly and easily. This way, employees are relieved of routine tasks and can focus primarily on their customers. For them, the installation of the d.velop solutions offers a special added value. "As one of the pioneers in the field of online recruitment, we have taken another important step towards focusing on constant innovation and customer orientation at StepStone. With the d.3ecm, we have succeeded in doing this thanks to the software components from d.velop AG and the committed cooperation. We are very satisfied with the project results," sums up Alexander Thio, project manager at StepStone GmbH.