Document archiving:
Central access to all documents!
Never leaf through ring binders again in search of important documents.
Finding Instead of Searching!

Don't we all know this situation: We need to get an important document, but the ring binder that contains it is not where it is supposed to be. Either a colleague passed it on to another employee, took it home or already transferred it to the archive vault.

Daily office processes strongly depend on the accessibility of a broad range of documents. Including paper documents, technical drawings, images, Office documents, accounting records and e-mails. The central digital archive from d.velop provides a home for all of them. Storing them in digital format for as long as required in an audit- and legally compliant manner – regardless of which system they originated from.

Any authorized employee can access this database to search, edit, check and share the documents. If mobile ECM is supported, all of this is possible even while on the road.

As a huge added benefit, the archive retains precisely one version of each document, stored in an unalterable format. As a consequence, your employees will never have to print and manually archive paper-based documents again. The solution also puts an end to the time-consuming and confusing management of multiple copies.

Document archiving translates into transparent business processes, legally and audit-compliant storage in certified systems, as well as greatly reduced printing, paper and storage costs.

Better yet, you can comfortably view any document even after decades or configure the system. That way documents are automatically deleted after expiration of the retention period.
Truly Secure Workflows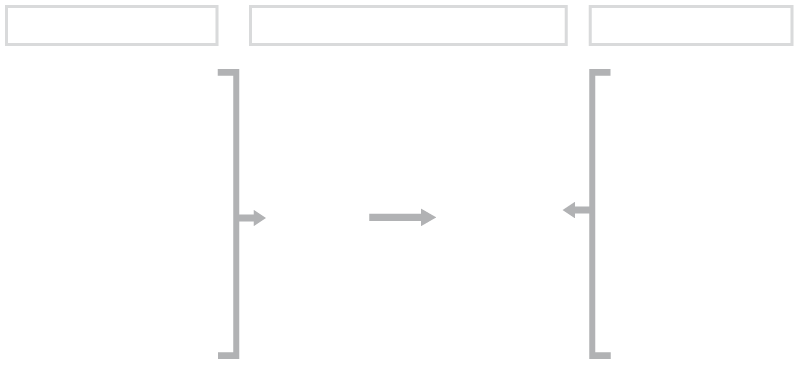 Electronic archiving made by d.velop allows users to handle documents in virtually the same way as with traditional ring binders – with the crucial difference that it all happens on screen rather than on paper. And since the system perfectly maps the unique archive structure of your company, you can search, process, check, re-archive or distribute all documents, including all attachments or linked records, with ease. On demand, you can even set up fully automated workflows.
Digital document archiving takes place automatically: Data is archived in audit-compliant, long-term storage formats such as TIFF or PDF/A, thus meeting all regulatory compliance requirements concerning data retention and accounting. When new documents are captured, records are generated automatically, as are reminders for deadlines and due dates. Electronic archiving made by d.velop also serves as your access point to additional d.velop solutions including digital incoming invoice processing, contract or e-mail management.
Simple. Clever. Affordable.
The d.velop electronic archive is a proven standard solution that offers intuitive customizable interfaces. As a result it is a a simple and transparent implementation and administration.
It meets all applicable compliance requirements.
Provides a high level of data security thanks to a configurable access scheme.
It helps you to destroy original documents in accordance with legal provisions after capture in the digital archive as an option, thus reducing data junk.
The highly flexible solution moreover allows you to use or extend your existing storage hardware.
Do you have any questions?
Do you have any questions regarding the document archiving solution or any other topic? Or would you like to arrange an appointment for a free demo?