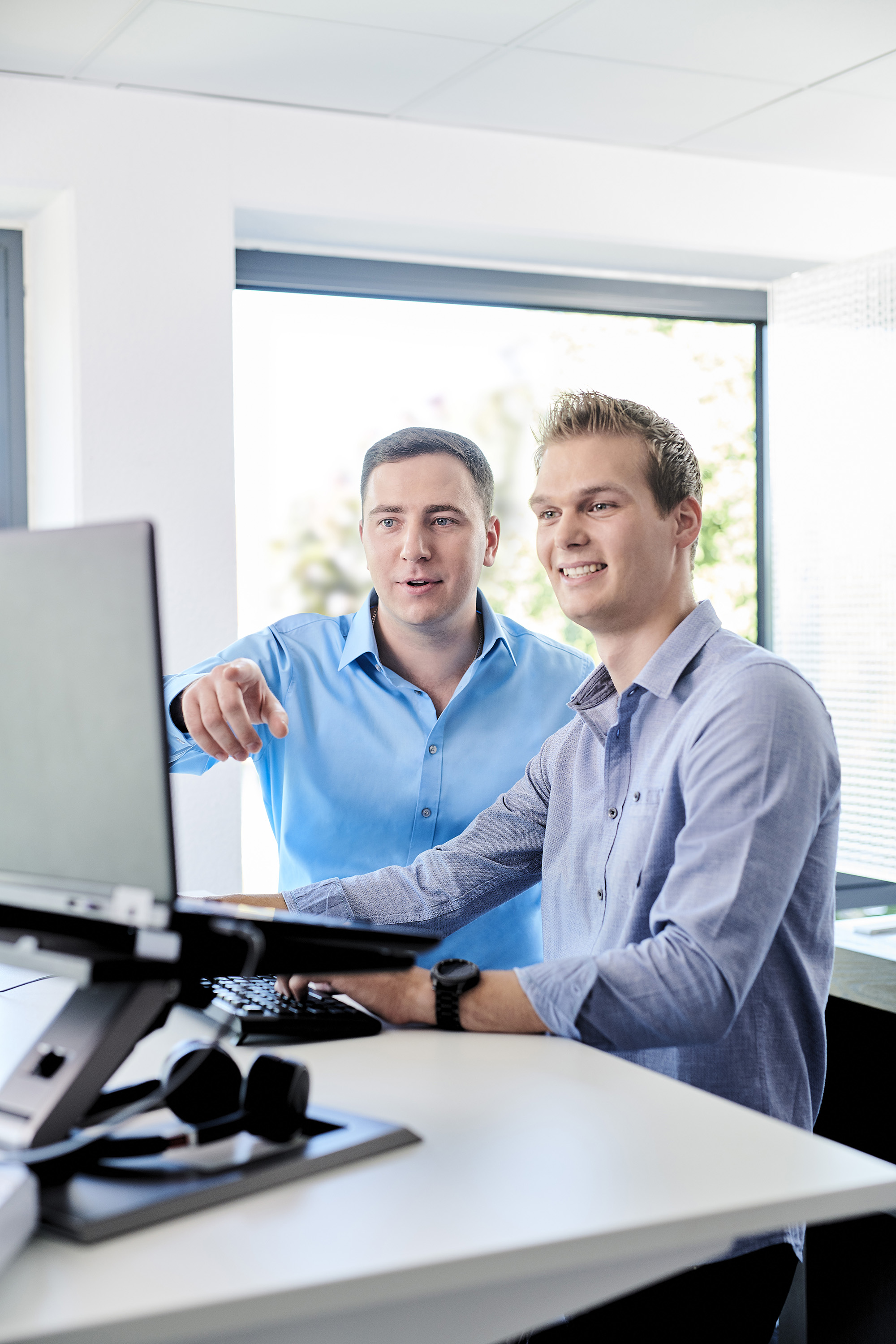 d.velop enterprise search
Find information company-wide with one click only.
Company knowledge. Easy. Available.
Information essential to your company can be found in a multitude of documents, e-mails, file directories, software systems, wikis and web pages. It is often stored in data silos completely isolated from each other, making it difficult to retrieve. With d.velop enterprise search you can overcome the boundaries of individual applications and create company-wide searches at the push of a button. With one click only, you can search your entire corporate landscape – just like in a Google search – from your Microsoft Exchange server to your file system to public web pages.
Unlike conventional enterprise search approaches that use their own index, searches with d.velop enterprise search are performed in real time in the respective application and the associated index. This means your individual authorization structures are maintained and the most recent information status is ensured at all times.
Create transparency. Don't search, find. Use your company knowledge.
Across systems by default.
d.velop enterprise search uses the OpenSearch protocol and therefore supports a large number of systems, such as file directories and internet pages. Any additional application can be added to the solution via interfaces. By default, d.velop enterprise search supports web pages, file directories, Microsoft Exchange / Microsoft Office 365, Google Drive incl. Google Calendar, MediaWiki databases such as Wikipedia, Atlassian Confluence and d.3ecm.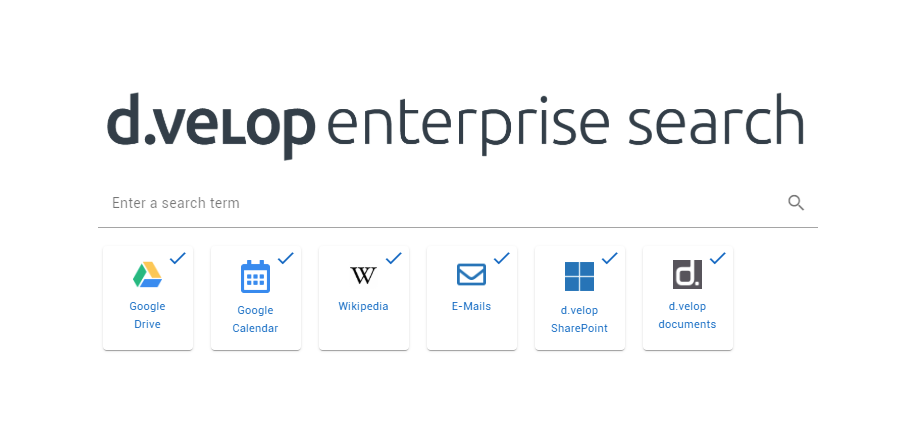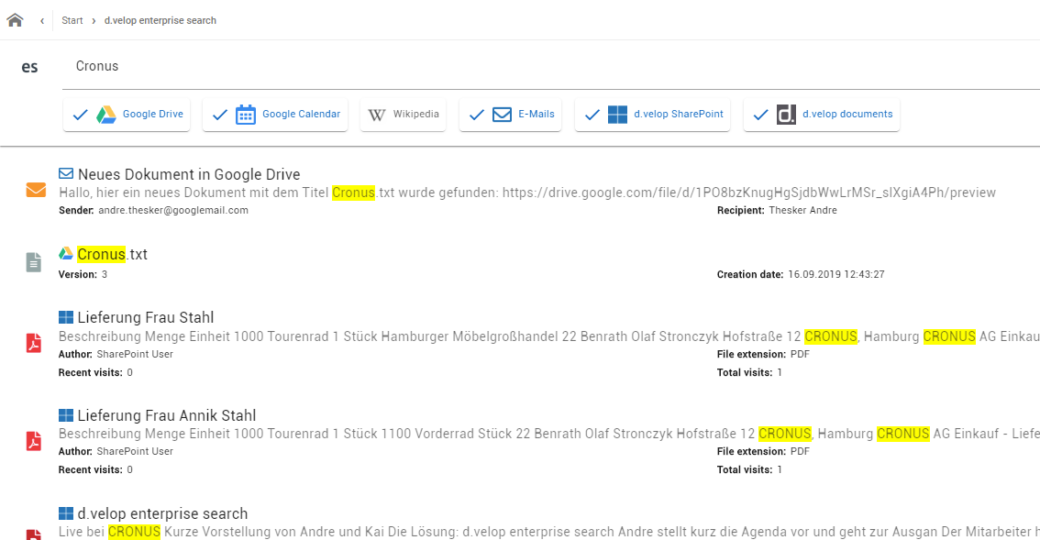 Search by mouse click. In a user context.
Select applications, enter the search term, filter the hit list – searches using d.velop enterprise search require only a few mouse clicks and are performed in the context of your users. Hit lists can be easily configured by file type, source system, file name and date. You can switch from the hit list directly to content and edit it interactively. Comment on a document, send e-mail or directly create a task for a co-worker.
Easy installation. Easy customization.
d.velop enterprise search allows fast on-premises installation as well as in the cloud and offers branding options for easy customization. In addition to company-wide settings, individual users can decide which systems are relevant to their search depending on their role and field of activity. This means that they only get the information enabling them to reach their objectives faster in a familiar environment.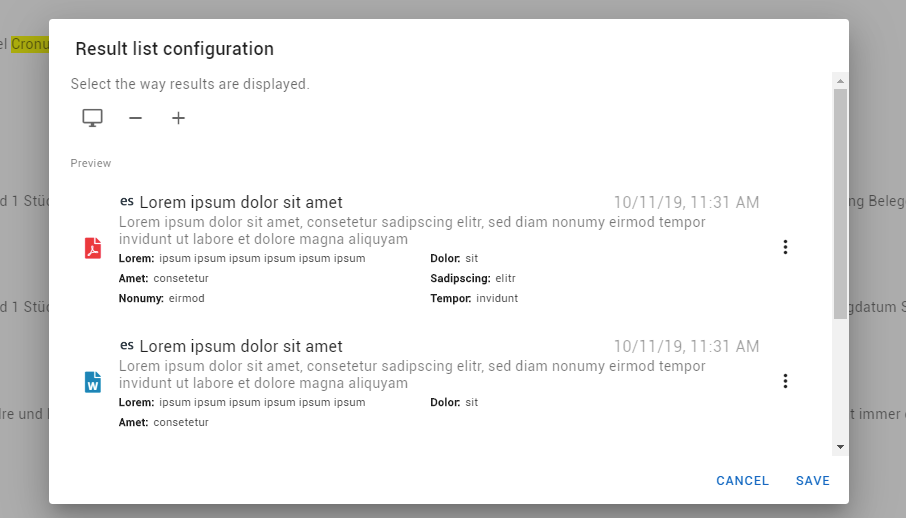 This is how our customers use d.velop enterprise search.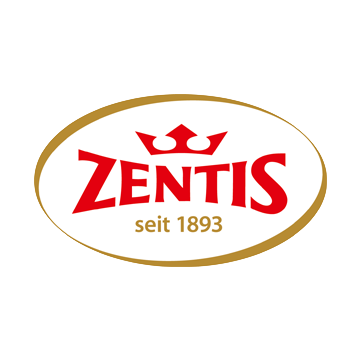 With enterprise search, d.velop has provided us with a fully standardized tool that makes searching in the company significantly easier. We particularly like the lean and flexible integration into other applications such as Outlook or our Intranet. We are thrilled!

Philip König | Head of Organization at Zentis
Easy and fast searches
Centralized access to all data sources
Intuitive user interfaces
Improved collaboration
Perfect integration with d.velop systems
Individual branding of the software
Do you have any further questions? Don't hesitate to contact us!