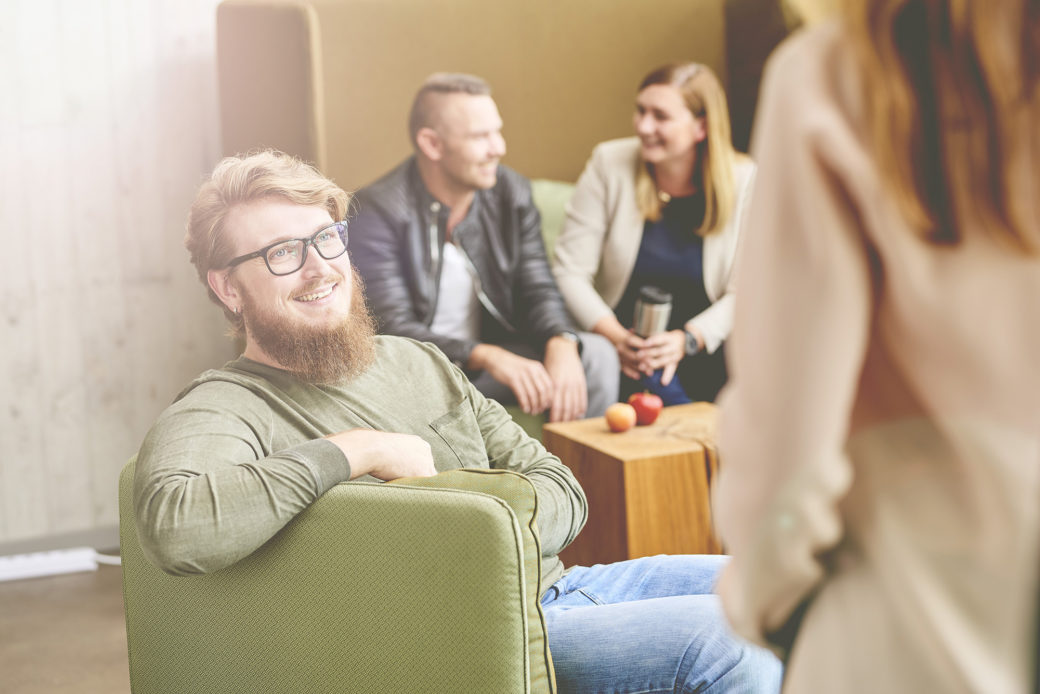 Free yourself from the fetters of onprem storage hardware
Save your critical business documents with d.velop cloud storage starting at 14 cents per gigabyte per month.
The volume of data that companies have to manage is growing continuously. The amount of information is constantly increasing. Most of this information is in unstructured data like Word documents, e-mails or PDFs. This data needs to be saved, secured and archived. Companies still counting on their own storage hardware to manage their documentation (processes) are finding themselves confronted with more and more challenges.
With the d.velop cloud, you can immediately forgo your own physical storage systems and archive your business-critical data securely, effectively and in compliance with audit requirements. This lets you completely avoid secondary storage systems that would be cost-intensive not only in procurement but also in maintenance and operation.

d.velop cloud storage offers you legally-compliant cloud storage based in Germany for your data from the d.velop d.3ecm system or ecspand system.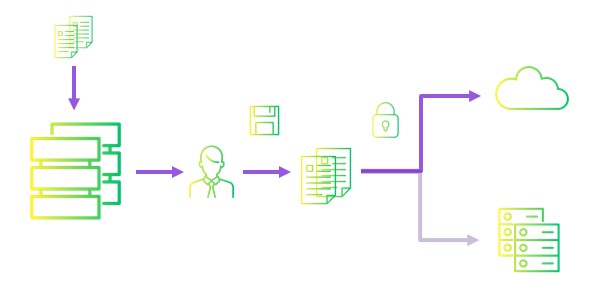 10 reasons to forego storage hardware in the future.
Flexible volume – unlike with your own storage hardware, you have unlimited storage capacity at your disposal that can be booked as you need it. You only pay for what you need and retain full cost control.
Stable system – d.velop cloud storage is operated by d.velop and updated continuously. You don't have to worry about procuring or maintaining hardware.
Cost-effective – You only have to pay for the storage that you use. Large and recurring hardware investments are no longer necessary.
Secure and continuously available – because the solution is "software as a service," d.velop AG is responsible for its operation and maintenance.
Germany-based – d.velop cloud is operated on certified systems in Germany. All data is stored there and that's where it stays, for certain.
Encrypted – it is the prerogative of the document owner to encrypt and decrypt the documents. The corresponding key is generated on your own system and known only by the document owner.
Easy administration – d.velop is completely responsible for the administration of d.velop cloud storage. As before, your IT team only has to configure the d.velop storage manager.
Support – d.velop cloud experts can support with setup if required and requested.
Redundancy – the data is saved on multiple servers in multiple data centers around Frankfurt am Main.
Lifetime – d.velop cloud storage uses S3 Technology which, according to the American cloud computing company AWS, guarantees an item service life of 99.999999999%.
A summary of the benefits to you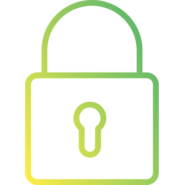 Your data is secure.
Audit-compliant storage is guaranteed with d.velop cloud storage. d.velop will readily provide your auditors with any necessary documentation.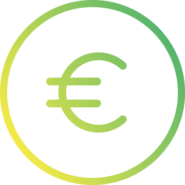 Save costs.
You are billed monthly in increments of 100 GB. And, depending on the configuration, it starts at 14 cents per gigabyte. The storage conforms to your requirements. There won't be any unused storage space.
Save time.
Concentrate on your core business. Do not spend unnecessary time on the administration of your storage system. Use the cloud service quickly and easily. We'll administer it for you.
Do you have any questions?
Do you have any questions regarding the Cloud Storage or any other topic? Or would you like to arrange an appointment for a demo?