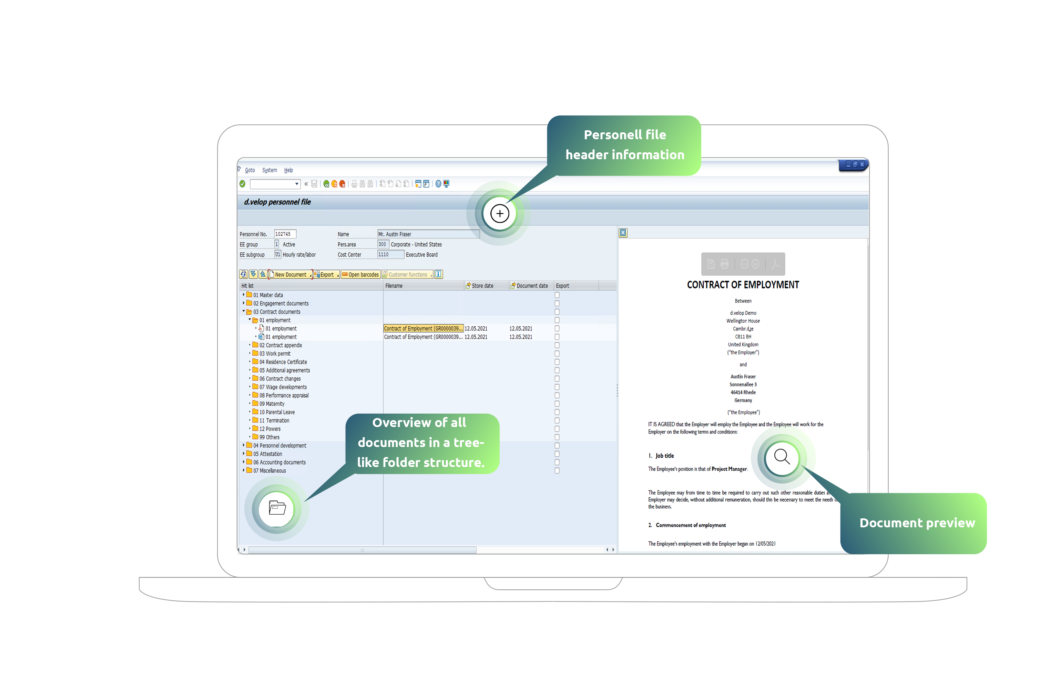 Transparent data is used confidentially and for specific purposes
It's extremely important that personal documents are stored securely and in a legally compliant way – in digital personnel files as part of a document management system (DMS). The d.velop digital personnel file for SAP offers a transparent overview of the progress of all your HR processes. Everything is in line with the principles of personnel file management: transparency, correctness, confidentiality, and a designated purpose.
The SAP personnel file ensures all employee documents, from contracts to sick notes, are properly stored and organized. Everything is centrally archived in the SAP HCM system via the SAP ArchiveLink interface. Always audit-proof, legally compliant, and always managed in accordance with prescribed retention periods. The clever system ensures these documents are immediately available to every authorized employee – from wherever they may be.
Seamlessly integrated into your SAP ERP
d.velop's personnel file for SAP is fully integrated into SAP. All you need is a standard Archivelink interface to archive and file documents. The personnel file has a very clear and simple structure. The actual personnel file is subdivided into folders and sub-folders, which the documents are filed under.
All documents are stored via SAP Archivelink and allocated to the corresponding folder or sub-folder. The users usually determine where the documents are stored, e.g. when filing via drag and drop when the scanning software is loaded, or alternatively by entering a barcode, e.g. storing later via barcode.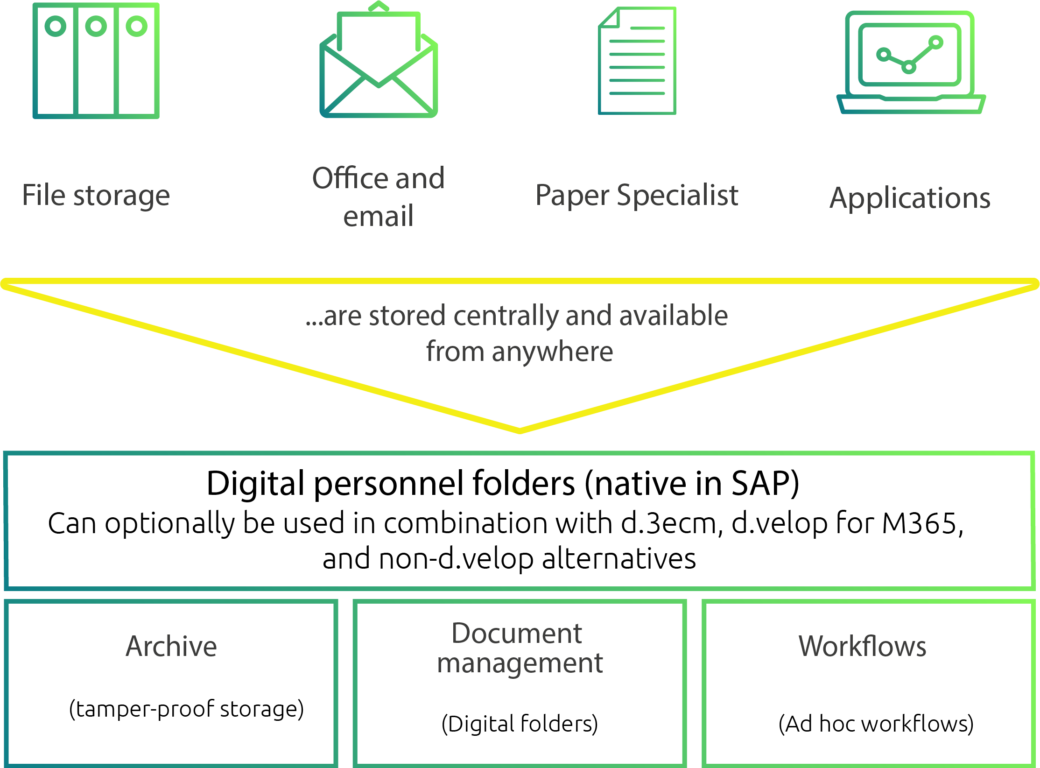 Settings can be customized in SAP ERP to adapt and expand the folder structures according to your requirements. A customization guide is included.
Special rights access restrictions are provided for changes such as moving documents within personnel files or within the folder structures, renaming documents, or adjusting document properties (e.g. changing the document date). These user actions are always recorded in a log.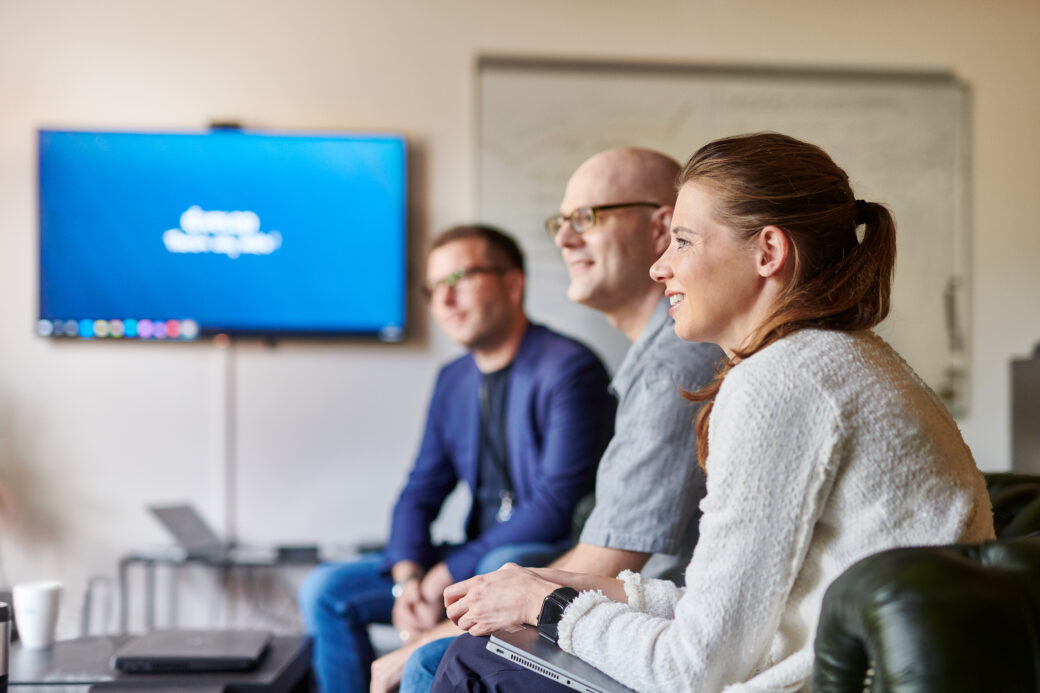 Whitepaper SAP Personnel file
The digital personnel file for your SAP ERP
Do you spend a lot of your time searching for documents? Some of your applications are still on paper, certificates are stored in the digital file system, and employment contracts are filed both digitally and in the filing cabinet.
Who can keep track of it all?
This white paper will show you what centralized personnel files would look like in your SAP HCM and explain how to optimize your HR processes for the future.
Advantages of the digital personnel file for SAP at a glance Transparent and secure
The SAP digital personnel file maps and emulates all the file structures you are used to from traditional directory systems. Customizable authorization structures and secure encryption ensures that unauthorized parties cannot gain access to sensitive data. The entire process is GDPR-compliant.
Location-independent
It doesn't matter whether incoming documents are scanned directly at the respective employee's workplace or whether they are distributed across multiple locations and transmitted to a central HR department: The data is always centrally accessible via SAP employee personnel files within the document management system.

Fast
Digital personnel files reduce the time taken to process HR matters. The system reduces your administration costs while increasing the availability of information. That's because users can then locate all the details from any folder whenever they need it, even if the file hasn't been accessed for years.
Would you like to see our invoice processing solution in action or do you have any questions you'd like us to answer?
Request a free demo of d.velop software.