UNITY AG relies on ecspand with integration in Dynamics CRM and NAV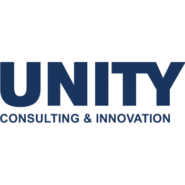 The benefits of ecspand are enormous. It makes us extremely quick, and ensures we are always up to date and efficient. No more searching for documents, because they're all where they belong.

Christoph Plass
Member of the Board
UNITY AG
Selection Process
"Top priority for IT": The procedural model that we recommended, and that has proven successful in a number of other projects, consists of four phases that logically follow each other:
Phase 1: Potential and requirements analysis
Phase 2: System benchmarking and selection
Phase 3: System introduction
Phase 4: Roll-out
Due to the technical requirements, the focus was already on ecspand solutions from the initial pre-selection onwards. The implementation based on the technical specifications drawn up by UNITY was carried out efficiently. UNITY AG has used the SharePoint-based ECM solution ecspand by d.velop Shaping a company for the Future AG since 2013. Consultants at UNITY AG locations and subsidiaries have been working with the solutions for document management and audit-proof archiving ever since.
Projects
Following their fruitful collaboration, Christoph Plass was full of praise: "The ecspand team have excellent project management qualities." The UNITY AG and d.velop teams worked together to develop an exact storage and dossier
structure. The aim was to map UNITY AG customer projects in the existing
system landscape but with more efficient processes.
In doing so, a special emphasis was placed on seamless integration with Microsoft Dynamics CRM and NAV in order to thoroughly map the process of a typical project cycle, from the initial customer inquiry, through the automatic creation of a quotation, to final billing, including travel costs. "We have managed to integrate ecspand with CRM and ERP in a really excellent way," says Christoph Plass.
ecspand in use at UNITY AG
Since the changeover from Saperion, all 200 UNITY AG employees have been using ecspand. As well as the central document repository, the staff benefit from other ecspand solutions, such as for managing contracts, QM documents and travel costs and a custom solution for providing customer-specific quotation documents in a simple way.
A quotation document can be created after creating the sales opportunity or quotation directly from CRM (Microsoft Dynamics CRM). This document is generated based on customer-specific format templates in the SharePoint project folder, filled with data such as the address, contact person and the quotation tems from CRM and linked automatically.
After the purchase order
has been received, the customer order is created in CRM and the scanned document is automatically linked to the customer or project dossier using a barcode. Any travel expense documents in the project are scanned directly with a cell phone. In the subsequent settlement in ERP (Microsoft Dynamics NAV), the documents are easy to allocate and are made available to accounting for invoicing by automatically linking them through the dossier scheme.
ecspand ensures that all your case-specific documents can be viewed at any
time in every system, that data is centrally stored only once and that the user
is guided through the entire process. This guarantees transparency while the maximum level of automation provides significant time and cost savings. Christoph Plass is impressed:
Since UNITY was already using SharePoint for intranet and other things, it was important to find a SharePoint-based solution that could store commercial documents in the DMS and archiving system.

Christoph Plass
Member of the Board
UNITY AG
Your world. Your SharePoint.
Microsoft® SharePoint-based solutions from ecspand give you the opportunity
to manage your internal and external work processes in a
transparent and organized way.
Solutions such as invoice processing or quality and contract management
digitize your contracts, documents and dossiers, transfer internal
workflows and automatically forward them to the relevant departments
while also making them available in your ERP systems thanks
to the ecspand integration modules. That saves you valuable time and
money that you can deploy sensibly elsewhere.
"The benefits of ecspand are enormous. It makes us extremely quick, and ensures
we are always up to date and efficient. No more searching for documents,
because they're all where they belong."