Digital Signature – anywhere at any time
Your pen is obsolete!
Take advantage of the opportunity of end-to-end digitization. Prevent media breaks. Optimize your business processes. Digital signatures change the type, use and handling of classic document management.
Sign your documents wherever you are. This shortens the throughput times of your documents to be signed and enables, for example, faster conclusion of contracts. Trust in a solution that requires no extra hardware, putting the choice of signature in your hands. Rely on the digital signature of d.velop. The digital signature of d.velop is a signature app that enables a qualified electronic signature. With this app, companies can sign contracts, invoices and other documents directly – simply, intuitively and in a few seconds.
The type of digital signature is up to you. No matter whether it is a simple, advanced or qualified electronic signature.
As a headhunter, time is my most valuable asset. Thanks to d.velop sign, I also save money so I can fully focus on my core business. A clear recommendation to buy for all economically acting companies.

Alex Bergen
Founder of INGENIUM CONTEMPORARY TALENT SEARCH
Digital Signatures – no more analog working anymore
The digital signature should actually be a "no brainer". Current legislation favours continuous digital workflows. Learn in the whitepaper "digital signature – the final blow for analog working" how to digitalize your business processes continuously and thus get away from eternal media breaks. Because what is the advantag of a digital document if you have to sign it by hand?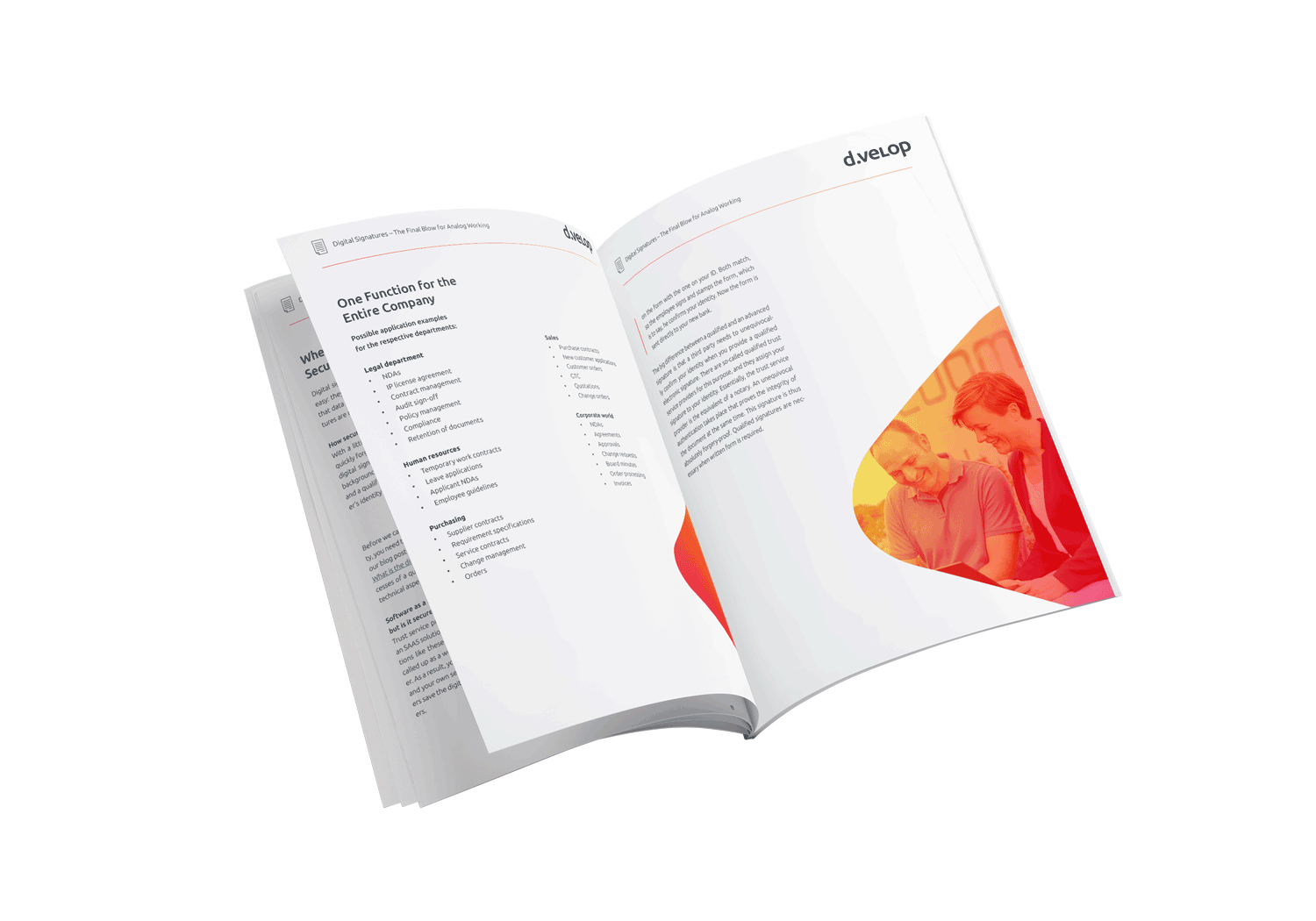 d.velop store – book, ready, go!
Software installation is yesterday – software booking is today. Thanks to the cloud service, you can book this software directly and get started.
d.velop sign is a native cloud product that can be purchased in the d.velop store with just a few clicks. d.velop cloud and the associated products are much more secure than many server rooms.
According to your needs.
Interfaces are the be-all and end-all in the digital age. That's why d.velop sign also has a so-called "API". You don't have to be satisfied with standards. Simply integrate d.velop sign into your leading applications and systems. The clearly structured and documented API can be made available to you on request.
Legally secure digital signature.
Play it safe – the eIDAS regulation.
The eIDAS Regulation simplifies existing signature procedures with the introduction of a so-called remote signature. The electronic signature can be triggered without a signature card or reader, for example via mobile devices such as smartphones or tablets. In this procedure, the user's private signature key is stored on a highly secure server (hardware security module) of the qualified trust service provider (previously: trust center). A qualified signature is generated by the user using two-factor authentication (TAN-SMS).
Security as standard.
d.velop sign offers the possibility to sign documents digitally and legally valid (qualified). The signature is made with Bundesdruckerei as the trust service provider (D-TRUST remote signature service) and is legally recognized in the EU according to the eIDAS regulation. The entry in the European trust list is decisive for the legally binding nature of the qualified status. This entry can be found here.
Until now, we had worked with the classic electronic signature, with signature card and card reader. But most customers don't have anything like that, neither the cards nor the software. That was too expensive, too complicated and too insecure for us. Now we are very, very grateful that we are no longer tied to the hardware.

Martin Rinck
Independent management consultant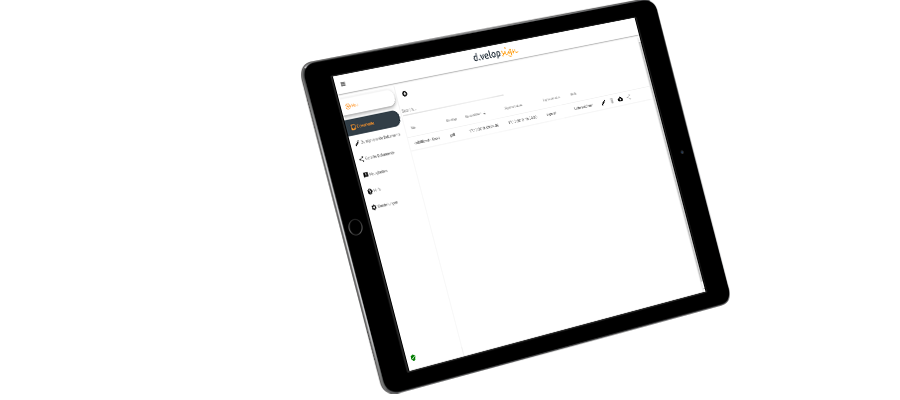 Useful application scenarios for the digital signature
Non-disclosure agreements (NDAs)
Invoices
Temporary contracts
Requirement specification
Purchase agreements
Service agreements
Employee guidelines
Sign digitally – with d.velop sign
d.velop sign is a software that allows you to digitally sign your documents on a daily basis. Thanks to the modern interfaces, the signature succeeds almost subconsciously and is set in a few steps. What's so great about it? No matter which signature variant you choose, d.velop offers you the possibility to sign with a simple, advanced or qualified signature.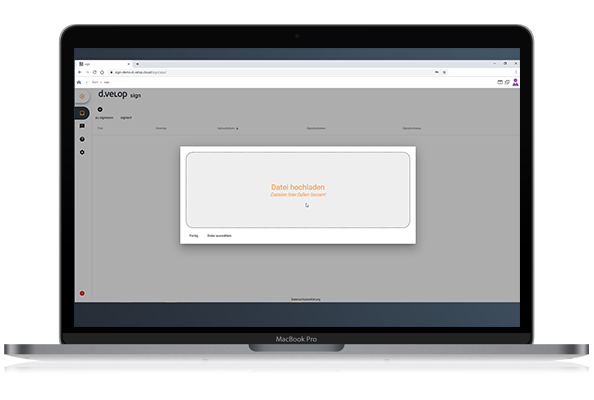 1. Upload the document
Drag'n'drop? Or do you prefer classic? Import your file as PDF, Word document or XML file.
2. Sign digitally
Sign your document – by mouse, click or typeface. No matter on what signature level.
Find out more about the digital signature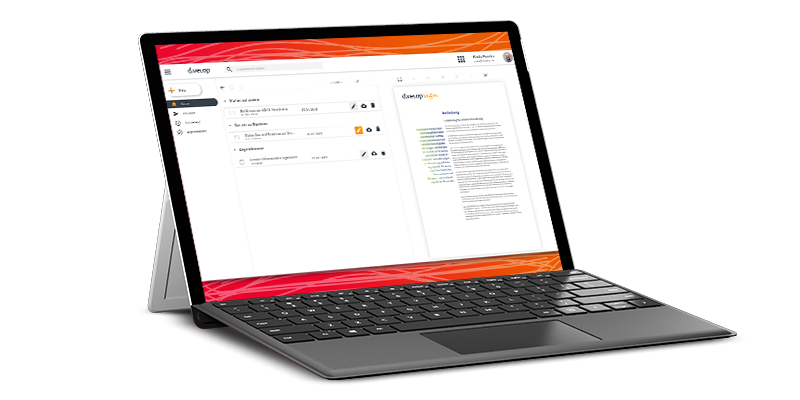 The digital signature from d.velop
Want to learn more about d.velop sign and how you can use the software in your company? Register for a free live demo now.
You want to try d.velop sign by yourself? Register now for a free 30-day free trial without obligation.
The digital signature – made for you.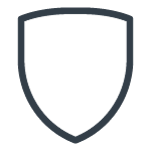 Simple signature
Simple and easy to sign. The basics for beginners.
Original signatories can be identified but are not protected against forgery.
No identification requirements (e-mail, for instance).
No changes after "signing"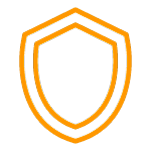 Advanced signature
Need something more advanced? This signature lets you set security benchmarks.
Authentication through ID cards
Specific identification requirements
The trustworthiness of the signature is ensured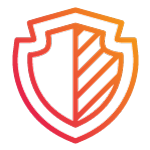 Qualified signature
The qualified signature gives you real peace of mind. This signature is comparable to the manual signature.
Unique authentication (e.g. through PostIdent, VideoIdent, online identification)
Clear assignment to the owner
Trustworthiness governed by eIDAS and national law through a qualified certificate
Ensures security
The digital signature used by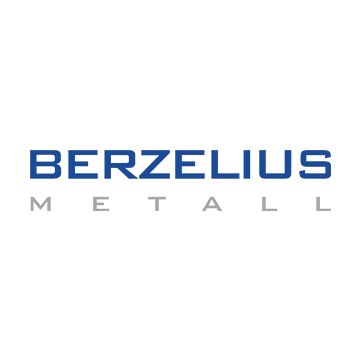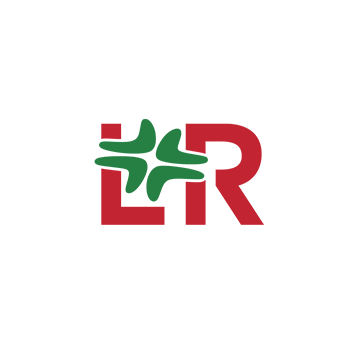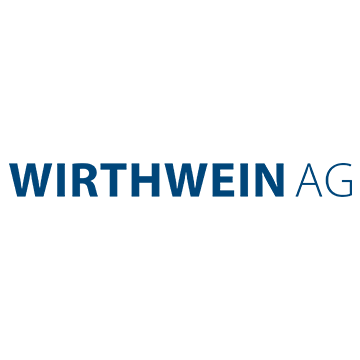 The digital signature – FAQs
Still have unanswered questions? No problem. This section contains some common questions and the answers to them.
What exactly is the eIDAS regulation?
The eIDAS regulation (eIDAS stands for "Electronic Identification And Trust Services") is a regulation on electronic identification and trust services for electronic transactions in the 28 member states of the European Union. eIDAS is a real legal innovation with a stated purpose of promoting the development of digital applications throughout Europe. The cornerstone of this general legislation, the "Vertrauensdienstegesetz" (German federal trust services legislation), includes all the necessary provisions for the use of digital signatures and supersedes the existing national legislation on signatures. The new EU regulation allows for a new, simplified procedure for electronic signatures. The components for creating the signature are not stored on a card, but in a secure IT environment provided by a qualified trust service provider (previously referred to as a trust center). You can also provide your electronic signature remotely using mobile end devices or smartphones, for instance.
What new features does eIDAS offer for electronic signatures?
The eIDAS regulation simplifies current signature procedures through the introduction of remote signing. An electronic signature can be provided using mobile devices including smartphones or tablets, with no need for a signature card and reader. In this new procedure, the user's private signature key is stored on a high-security server (hardware security module) provided by the qualified trust service provider (previously known as trust centers). The qualified signature itself is generated by the user using two factor authentication (TAN-SMS).
What is a trust service provider?
According to eIDAS regulation, article 3 (16), a trust service is an electronic service normally provided for remuneration which consists of: the creation, verification, and validation of electronic signatures, electronic seals or electronic time stamps and the verification and validation of certificates for website authentication. A qualified trust service is a trust service that meets the applicable requirements of eIDAS regulation, article 3 (17) and that is audited in a complex procedure by an accredited conformity assessment body every two years, with the result reported to the responsible supervisory authority (the German Federal Network Agency or BSI). The organization's status as a qualified trust service provider is verifiable throughout Europe thanks to a trusted list and quality seal. The German trusted list is available on the Federal Network Agency website: www.nrca-ds.de. The Bundesdruckerei is a qualified trust service provider for signatures, seals, time stamps and website certificates.
What types of electronic signature are available?
The eIDAS regulation defines three different types of signature – standard, advanced and qualified. They are all different forms of electronic signature that are legally binding and are each suitable for very different areas of application. Using d.velop sign enables you to use all the signature levels of the eIDAS regulation, from standard to advanced to qualified electronic remote signatures. The latter fulfill the requirement of the written form and have the same legal effect as a handwritten signature.
Does d.velop sign fulfill the legal requirements of the eIDAS regulation?
d.velop works with the trust service provider Bundesdruckerei, which fulfills and safeguards the eIDAS requirements. Bundesdruckerei is verified through extensive auditing by TÜV Informationstechnik GmbH and listed by the German Federal Network Agency in its national eIDAS trusted list. d.velop sign is a fully eIDAS-compliant German remote signature solution that makes it easy to utilize these services. Whether you are managing contracts, assigning credit, participating in public tenders or signing important hospital forms: the remote signature solution from d.velop sign lets you electronically process all your paper-based company processes immediately – simple, convenient, legally secure and EU-wide.
How do I provide my signature with d.velop sign?
d.velop sign covers the entire process of providing an electronic remote signature. After uploading the document to be signed to the d.velop sign solution, you authenticate yourself with Bundesdruckerei (with your user name and password) and then approve the mobile signature through the TAN-SMS that you receive. For the signature, the document itself is not transmitted, but only the hash value of the document. The signed hash value is then linked to the document via d.velop sign. One advantage of this is that the original document is always securely retained by the customer.
Can d.velop sign be used throughout the world?
d.velop sign can be used anywhere in the world. If there are special national requirements for countries outside the EU that are not covered by the trust services as per eIDAS, you can involve other trust service providers from these countries into the process (for example, Swisscom in Switzerland).