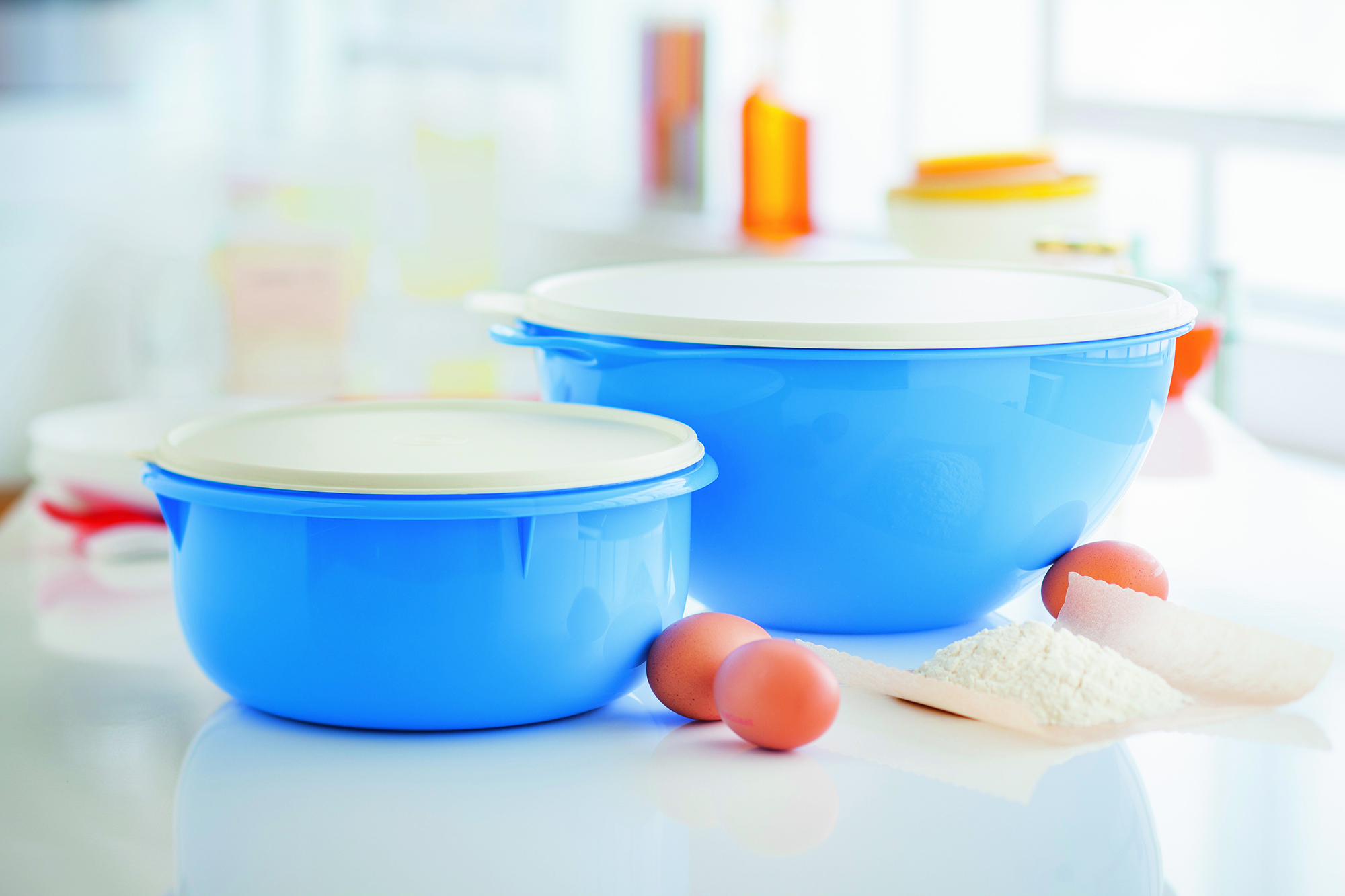 Tupperware relies on accounts payable and mobile ECM

With d.3ecm, we process invoices around three times quicker than before.

Gerhard Saedtler
Senior Associate Software Engineer
Tupperware
Invoice capturing and approval in the SAP workflow
The story of Tupperware's success began in Germany in 1962. Since then, it has
become one of the world's most popular household names – and they intend
to keep it that way. The company is therefore increasingly reaching out to
younger audiences. By relying on d.3ecm by d.velop for its digital document
management, the company stays in the vanguard of new technology.
A chorus of excited women, their joyful laughter and smiling faces: Marketing
managers like to emphasize the degree to which successful sales depends on
creating appealing customer experiences – this has been the modus operandi
of Tupperware in Germany for over 50 years. Tupperware's unique approach
has been part of its business idea from the beginning: bringing housewives
together in a private sphere and rousing their enthusiasm for long-lasting,
timeless products designed for practical everyday needs.
Flexibility through mobile use
Tupperware's modern spirit is not only evident in its marketing communications,
but also in its technical infrastructure. In 2014, for instance, the company
introduced electronic incoming invoice processing by d.velop. The use
of d.3ecm has a wide range of benefits: in particular, a decrease in manual
processes, an acceleration of cycle times, and constant, rights-based invoice
transparency. In contrast to paper-based invoices, d.3ecm—the digital solution
by d.velop—scans paper documents from the get-go, providing them in
electronic form throughout the entire process. Document digitization and
central archiving in a modern ECM system ensure that all involved parties have
quick and constant access to the invoices and are not hamstrung by logistical
obstacles caused by paper archives or inhouse mail.
"Before implementing d.3ecm, invoice processing took about three times as
long," says Gerhard Saedtler, Senior Associate Software Engineer at Tupperware
– this is just one example of how d.3ecm boosts productivity. The fact
that about 15,000 invoices can be paid more quickly every year and that processes are significantly more convenient was among the benefits Saedtler
anticipated. About 100 employees now use d.3ecm by d.velop, and not just in
the office. The additional implementation of d.3 mobile allows invoices to be
verified on the go and approved or rejected if needed.
A compelling solution
Electronic incoming invoice processing has been up and running at Tupperware since the summer of 2014, after company employees enjoyed an up-close look at the solution and its creator at d.forum in 2013. Shortly thereafter, in January, they made the decision to buy. "The idea and structure of d.3ecm had us sold," says Saedtler, who also heaps praise on d.velop's technical support. "We received outstanding support throughout the project." Stefan Ubbenhorst, Project Manager at d.velop, adds: "Requirements could be quickly implemented thanks to our especially close and direct collaboration, which was a pleasure throughout. This also allowed us to meet additional customer needs with flexibility and ease."
As expected, implementation was very constructive and the primary concept was executed on time and on budget. This included not only incoming invoice archiving, but also archiving of invoice-related documents, such as delivery notes, etc. Custom requirements were then implemented, such as rules concerning invoice approval during employee absence in accordance with Tupperware's company policies.
Facts and Figures
Total project cycle time: 8 months
Project commissioning: January 2014
Project completion: August 2014
13,231 invoices processed in 2014
About 90,000 documents archived annually
100 employees in Germany use d.3ecm on a daily basis