The beautifully structured game –


Contract management at Schalke 04
FC Schalke 04
When people talk about Schalke 04, they think of a football club with a long and eventful history, of a blue and white fan base that cannot be overlooked and of top-class German football. Based in the Ruhr region, the list of successes chalked up by the club's players in their famed royal blue jerseys includes the UEFA Cup victory in 1997, seven German championships and five cup victories. In addition, there have been numerous successes in the youth sector, the so-called "Knappenschmiede", which is one of the most renowned talent hotbeds in the Bundesliga and has won many awards.
With around 137,000 members, FC Schalke 04 is not only the second-largest club in Germany, but also ranks fourth worldwide among the sports clubs with the most members. But even though it is known to the general public primarily through Bundesliga football, the club's sporting spectrum is much broader, thanks to its basketball, handball, athletics and table tennis departments. In addition, the club has recently added a blind football department, whose team competes for victories in the national blind football league.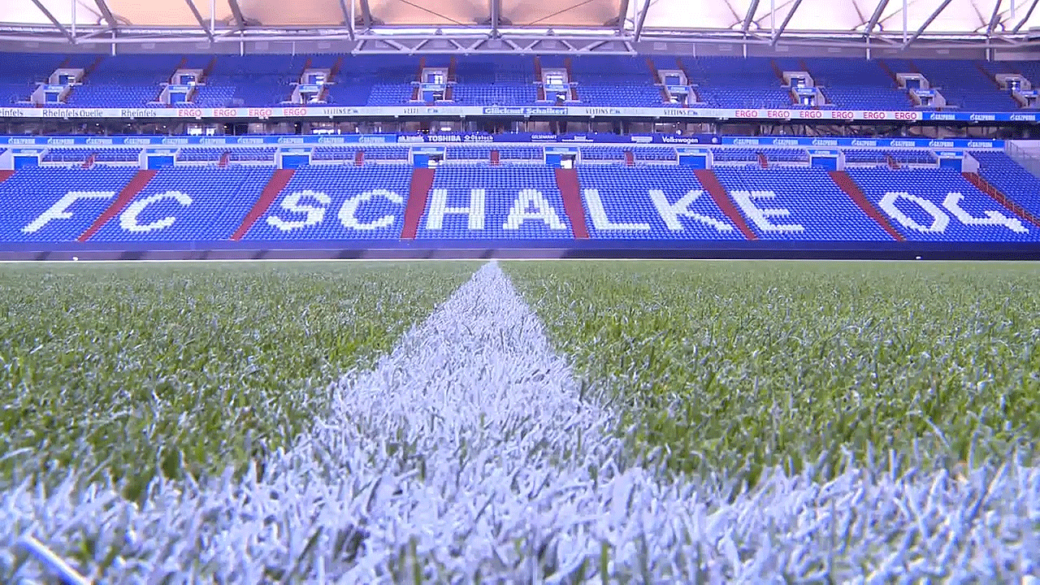 Document management in use at FC Schalke 04
Sporting success is based on efficiency and also economic success. This is one of the reasons why FC Schalke 04 decided to strategically use d.velop's document management system within the organisation. In particular, digital invoice processing and contract management are the focus of the project – the results have enthused the board of FC Schalke 04.
Elementary importance of contract management for FC Schalke 04
Although it is primarily the sporting results that define the public face of football clubs, in the background there are many management tasks that also have a great influence on success. In professionally managed clubs, this can also include contract management. "Ultimately, up to 85 per cent of our expenses and income are in our more than 4,000 contracts," explains Claudio Kasper, Head of Group Controlling at Schalke 04, illustrating the great importance of contract management for the Bundesliga club. "For this, we were looking for a convenient solution that would allow us to access contracts quickly."
For this purpose, the club had carried out a broad market analysis of the different solutions on offer. d.velop AG was selected from a group of about 10 providers; Schalke was already a d.3ecm customer at that time and had had a positive experience with the system. Like all the d.velop solutions in use at Schalke 04, the contract management solution was also implemented by the long-standing d.velop partner GWS mbH.

Contract management
product

Sports and Entertainment
industry

2.000
employees
Work made easier thanks to transparency
Thanks to the creation of clear contract master data sheets, all relevant information is now available at a glance at any time. The work of the controlling department is also facilitated by the fact that the contract documents, including all deadlines and terms, are mapped in a uniform and transparent manner. A clear authorisation structure from the d.3ecm ensures that unauthorised persons are prevented from accessing contract contents with regard to data protection.
Complete control at all times
"By implementing contract management from d.velop, we have access to our most important contracts at all times, so that planning and controlling processes can be carried out much more efficiently," emphasizes Kasper. "In this way, we ensure that contracts do not fall into the hands of third parties, that financial accounting and controlling can work directly with them, and that contracts no longer have to be shuffled haptically and repeatedly through the group."