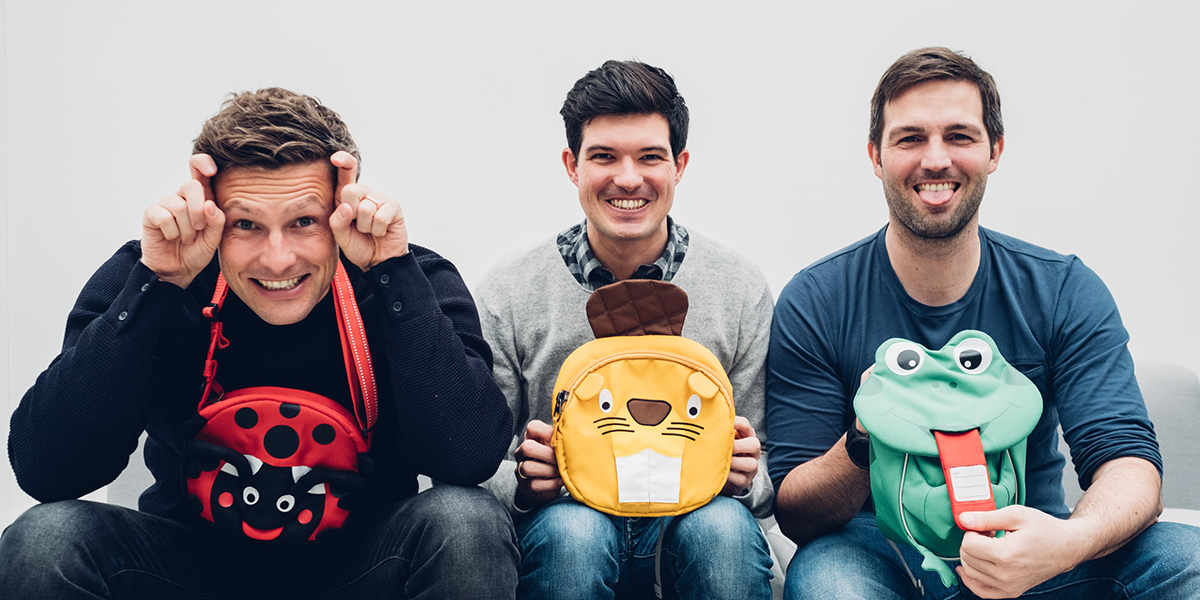 FOND OF Bags drastically

reduces invoice processing time

—with d.3ecm
FOND OF BAGS GmbH
With 240 employees at its headquarters in Cologne and production partners in Vietnam, FOND OF GmbH manufactures backpacks, school bags, clothing and accessories. In addition to the quality and design of their products, the company also places great emphasis on sustainability. For instance, many of the company's products are made from recycled PET bottles. FOND OF is also a member of the Fair Wear Foundation, whose mission is to investigate and systematically improve working conditions at production sites. Many components used in the backpacks are bluesign certified, a seal for sustainably produced textiles, and thus meet the highest standards in environmental protection and chemical management. In 2016, the company received the German Sustainability Award.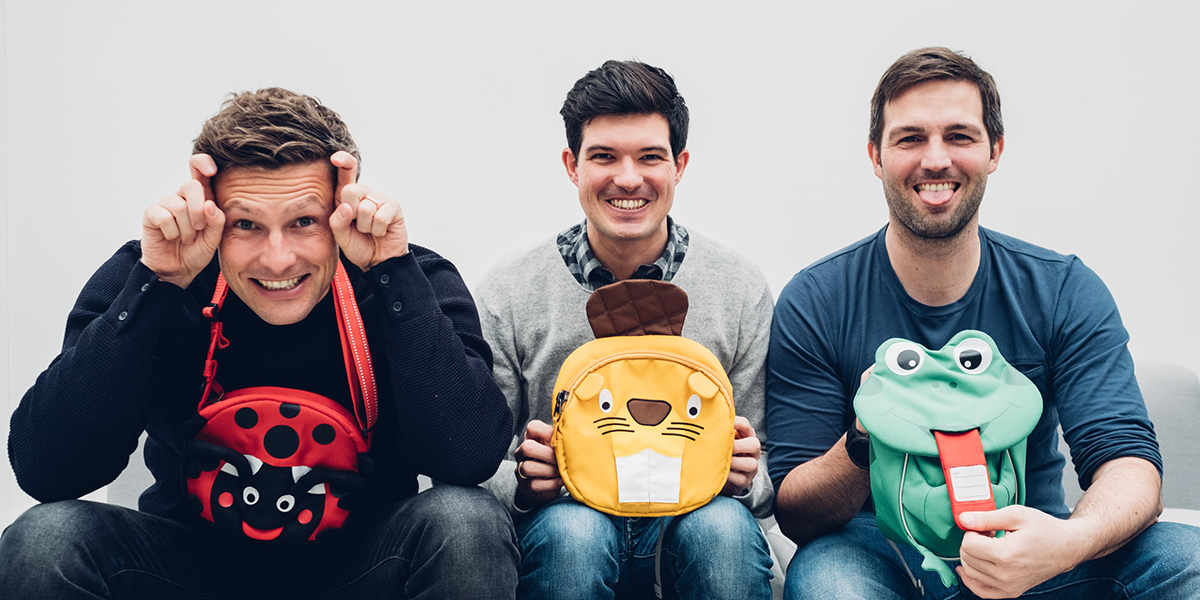 FOND OF unites seven brands under one roof, such as the "Affenzahn" label, a lifestyle brand with bags and backpacks for one to five-year-olds. Under the "Aevor" brand, FOND OF produces backpacks, bags and accessories for a creative and dynamic target group, while the "Salzen" brand offers briefcases and travel luggage, some of which are even made of leather. The concept is a success on the market, but it also means a lot of administrative work, particularly for processing incoming invoices in the finance department. FOND OF receives around 150 letters a day, all of which need to be opened, recorded, correctly forwarded and processed.
Every invoice had to be stamped. Each one got dragged through the entire office. With a processing time of five to ten minutes each, that can easily add up to several man-hours. It was an extremely time-consuming, manual process. We wanted to simplify that.

Tobias Kaus
software and IT expert
FOND OF
Paper invoices: "We wanted to simplify that"
"It was an extremely time-consuming, manual process," describes Tobias Kaus, software and IT expert at FOND OF. And that's just for the paper invoices alone, of which FOND OF receives up to 100 a day at peak times: "Every invoice had to be stamped. Each one got dragged through the entire office before being processed in the Finance department. At least four to five people were involved in the whole process. With a processing time of five to ten minutes each, that can easily add up to several man-hours."
So much paper was hardly compatible with the idea of sustainability that FOND OF advocates. According to Kaus: "It shocked me how many service providers and partners still rely on paper. We wanted to simplify that." The solution was to create a document management system, which would allow persons responsible for invoices to access them in the system more quickly. As an added benefit, more and more of the company's suppliers have switched to digital invoices since the introduction of the new system, making the entire process more sustainable.
The issue of sustainability is firmly anchored at FOND OF, which has its own Corporate Responsibility team that works on a wide range of topics in this field. The term "corporate responsibility" refers to the attitude of responsibility, practiced by many companies, for the social and ecological effects of their business activities.
Julian Konrads of the Corporate Responsibility team describes it this way: "Every person must be aware that they bear responsibility for their own consumption. We want to remind people of their responsibility while also offering them the solution. FOND OF wants to do its part for sustainability."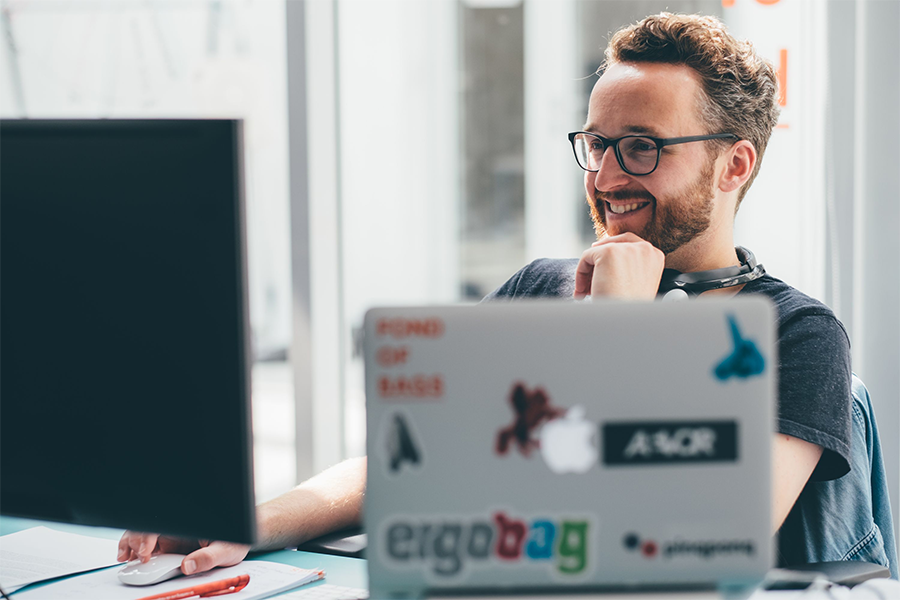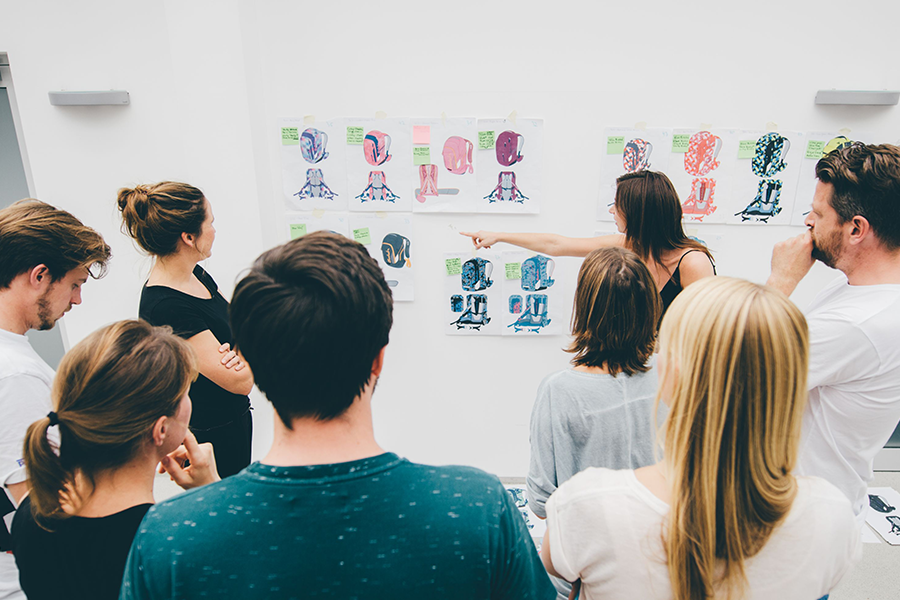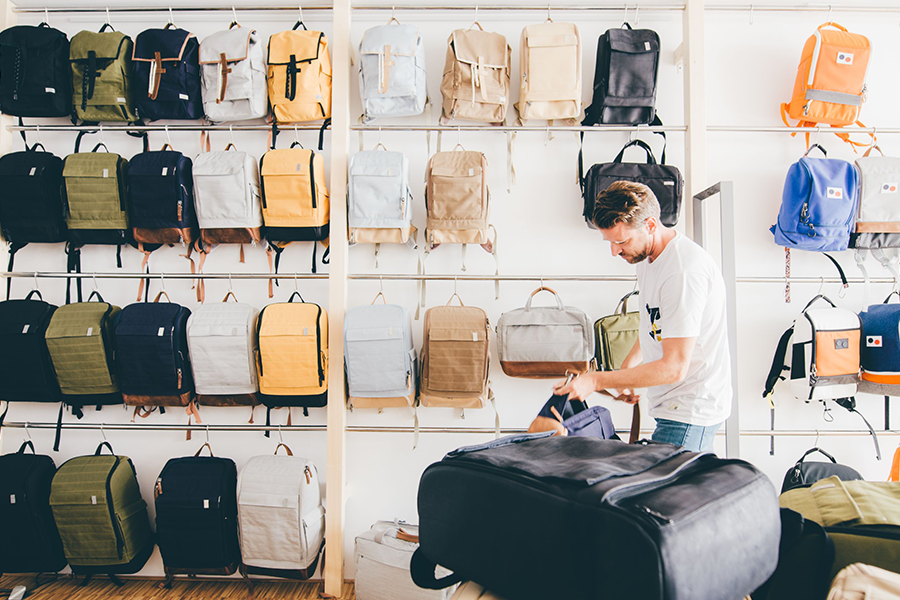 Digitization—toward a paperless office
There are many providers who assist companies in the transition to a paperless office. FOND OF was already using Microsoft Dynamics NAV, the standard software for ERP systems, which is the name for software that supports people in planning and using resources in a company. It was therefore clear from the beginning that the DMS had to have a standardized interface to Microsoft Dynamics NAV.
In the search for a solution provider, Kaus quickly landed on d.velop AG on the advice of a partner, because their d.3ecm software supports the archiving of all cases and case documents from the Microsoft system. For example, d.3ecm automatically archives incoming orders and invoices and stores the documents in a customer or supplier dossier, which employees can access from decentralized locations.
First step: designing a digital workflow
Fond Of became aware of d.velop AG's d.3ecm system through its partner Documentus. The installation, setup and project management were handled by Paperless-Solutions GmbH from Cologne, a Platinum Partner of d.velop AG.
For companies, the first step toward a paperless office is often an abrupt change, requiring additional time for employees to familiarize themselves with and get used to the new system. For Udo Prell, Managing Director at Paperless-Solutions GmbH, this upheaval is just a normal part of his everyday work: "FOND OF had two main requirements: digital dossier management and digital accounting."
"Paperless worked with us in the early stages to develop a possible workflow based on our internal processes," says Tobias Kaus. "It's not as trivial as you might think in some cases." Incoming invoices are classified using algorithms and then automatically recorded by the system. An authorization and role concept also determines the criteria for approving an invoice and who is allowed to issue the approval. A workflow ultimately determines the sequence of the process. In an example workflow, a document might be scanned in or sent digitally to the incoming invoices department, where it then goes to pre-accounting. Afterward, the invoice has to be verified before it is released for posting.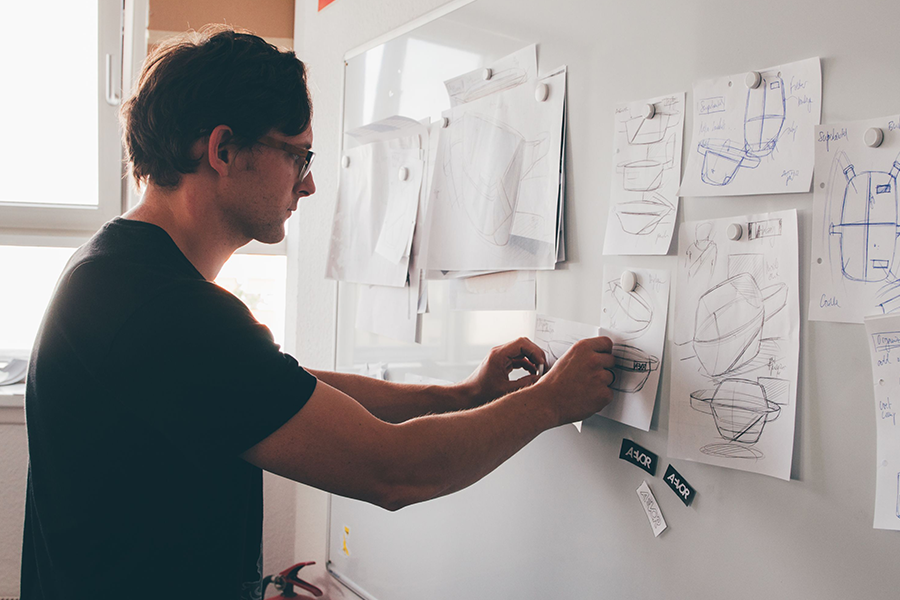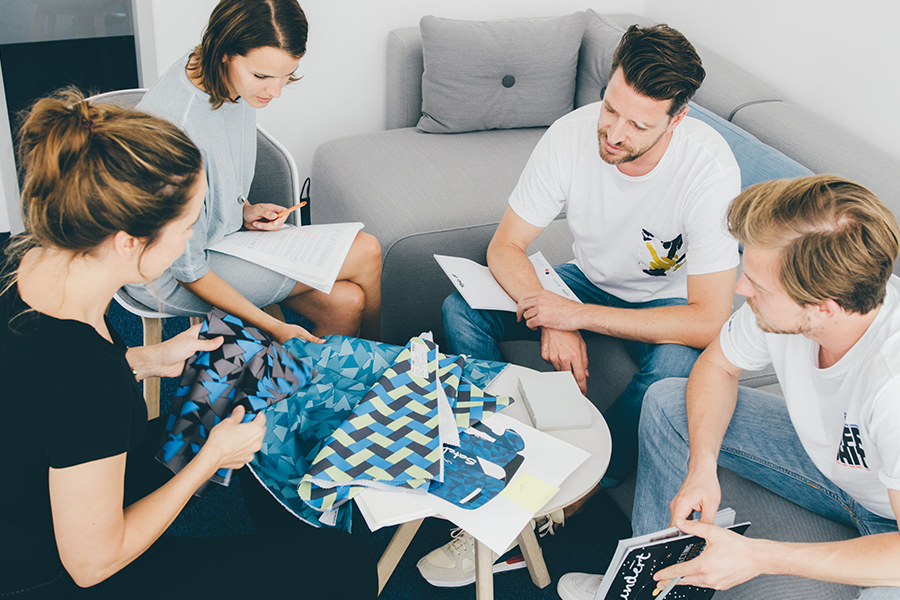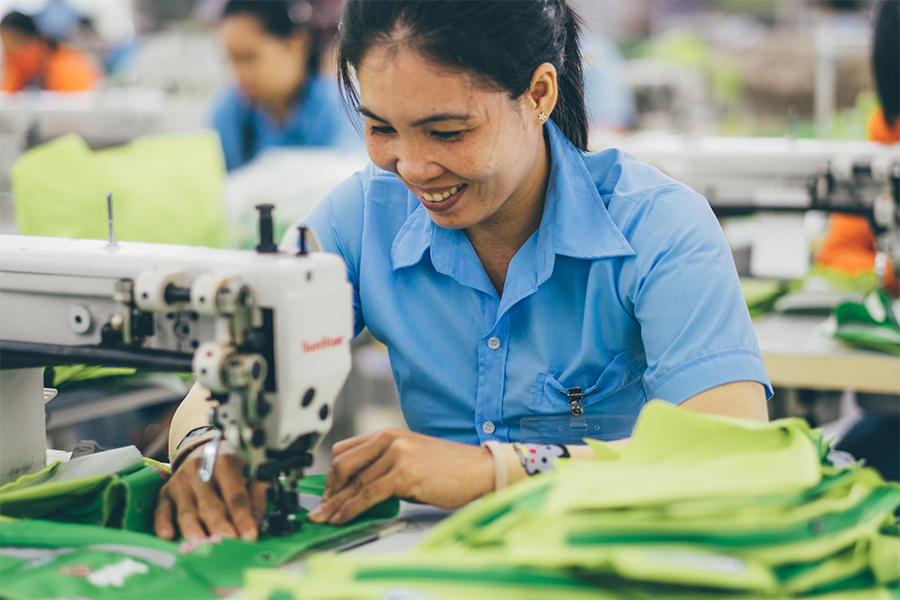 Text recognition turns printed text into digital text
Digital dossier management also means that once the d.3ecm system has captured an order or an invoice, employees need to be able to search the digitized documents in the system for keywords. The software uses optical character recognition to convert printed text into digital text.
"Some companies get 3,000 letters a day," says Prell. "That's a lot of pressure. Digitized documents shorten processing times, simplify procedures and workflows, reduce process costs, and save money."
For example, the scanning and classification software detects the order number and reads out the invoice header, footer and line items. The software checks the invoice for plausibility, recalculates the amounts and reports any discrepancies.
How to implement the new software as smoothly as possible?
In the second step toward a paperless office, Paperless and FOND OF worked together to transfer cases from the ERP system to the new document management system and archive them. It took only two months from the kick-off for the system to be in use under real conditions; it helped, of course, that they started with only basic functions: "We didn't want to shoot for the moon right out of the gate," Tobias Kaus remembers.
FOND OF uses a lot of agile processes, which helped them implement d.3ecm very smoothly: "It was uncomplicated and didn't limit us at all," describes Kaus. "Everything we wanted was implemented very quickly, and we still have the luxury of our own software developers. It was important to us to have a system in which we could make our own customizations."
Key users: the secret to a smooth start
Initially, FOND OF had only a few key users working with the new system. The task of these key users, who would serve as multipliers later, was to test how effective the new features were. According to Kaus: "In the beginning there was a brand manager, two people from the finance department, myself and a developer, plus colleagues from purchasing and logistics."
Four weeks before the software went live, FOND OF and Paperless increased the number of test users. The developers corrected errors quickly so that the next round of testing could start right away. Paperless trained FOND OF employees over two days for three hours each, using small groups with a maximum of 15 participants according to the "train the trainer" principle. According to Kaus: "This did not impair our daily business."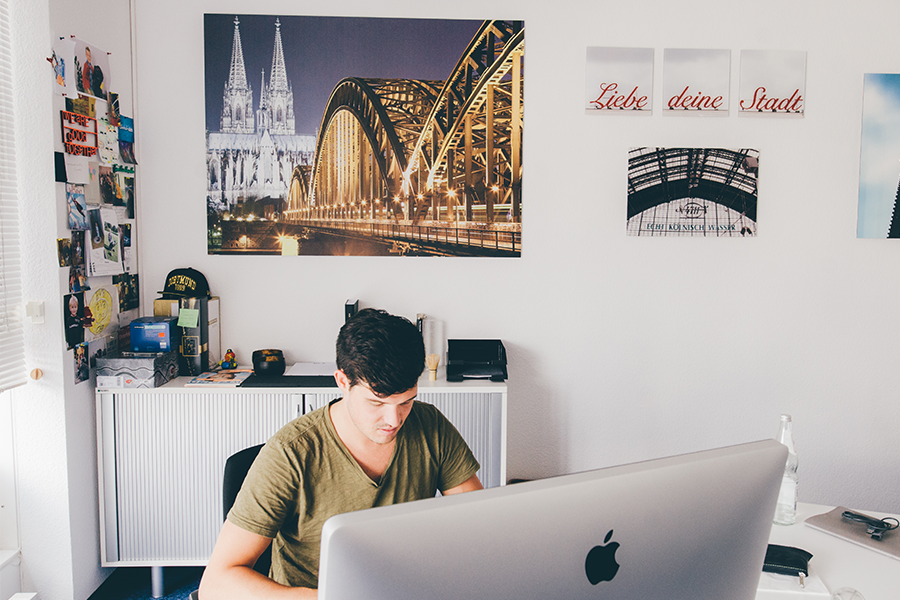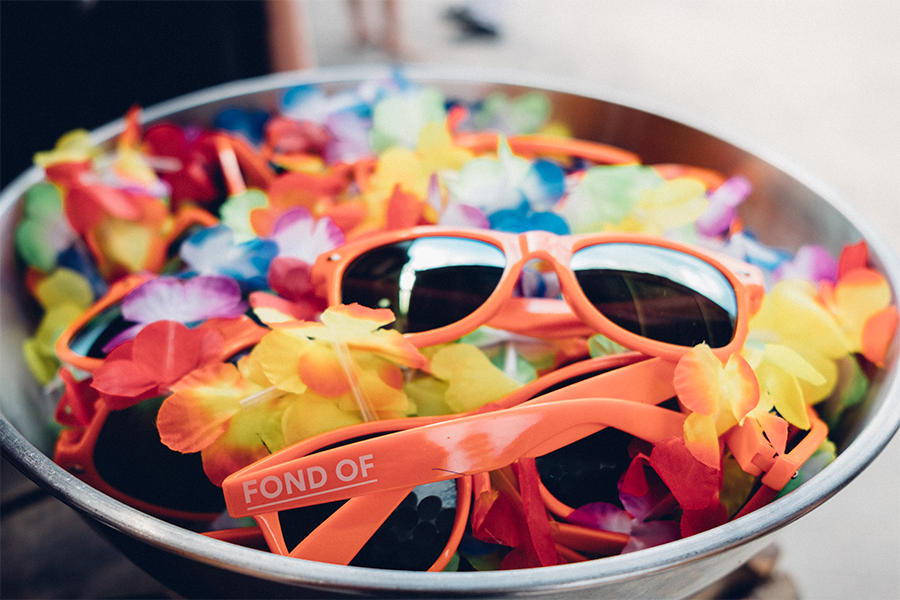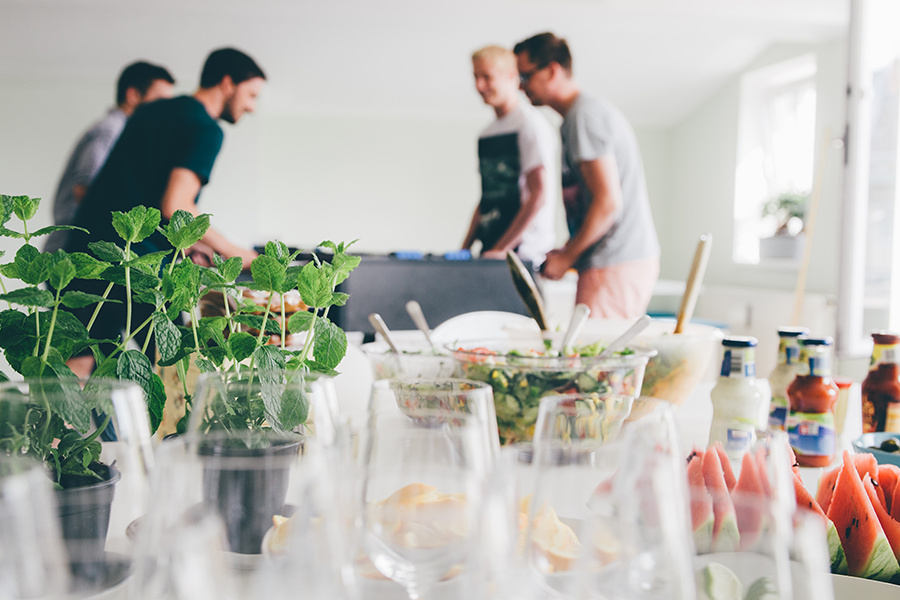 New system saves time and nerves—and increases productivity
"We use the system very actively and intensively," says Tobias Kaus about the current use of d.3ecm. "The quality of the invoicing process has improved dramatically. We no longer have to search for invoices, and the allocation of cost centers is now traceable and transparent." This helps FOND OF save "time and nerves," according to Kaus, because "access times are now shorter. At the micro level, this means we no longer have to run through the office and ask everyone."
In the future, FOND OF wants to digitize further processes and documents with d.3ecm, for example the expense accounts of sales employees who are frequently on the road. They also want to track the receipts of employees with company credit cards, and to establish a link to the e-commerce world so that partners can have access to invoices, for example. As Kaus puts it, "We're getting a little closer to the moon now."
The project partner:
The paperless group is an experienced and competent specialist for integrated document management systems (DMS). It offers you everything from a single source, meaning you only ever have one contact person. It analyzes, advises and accompanies you from the archiving of your files to the introduction of the document management software and the destruction of your paper records. The paperless group provides you with everything you need to set up your DMS system, from planning and consulting, through implementation and customizing, to training and service. It guarantees the success of your project with an in-depth understanding of your work, the ability to respond quickly and flexibly, extensive experience and motivated employees. The result: minimum costs and maximum ROI.
Photo credit: Athenea Diapouli-Hariman