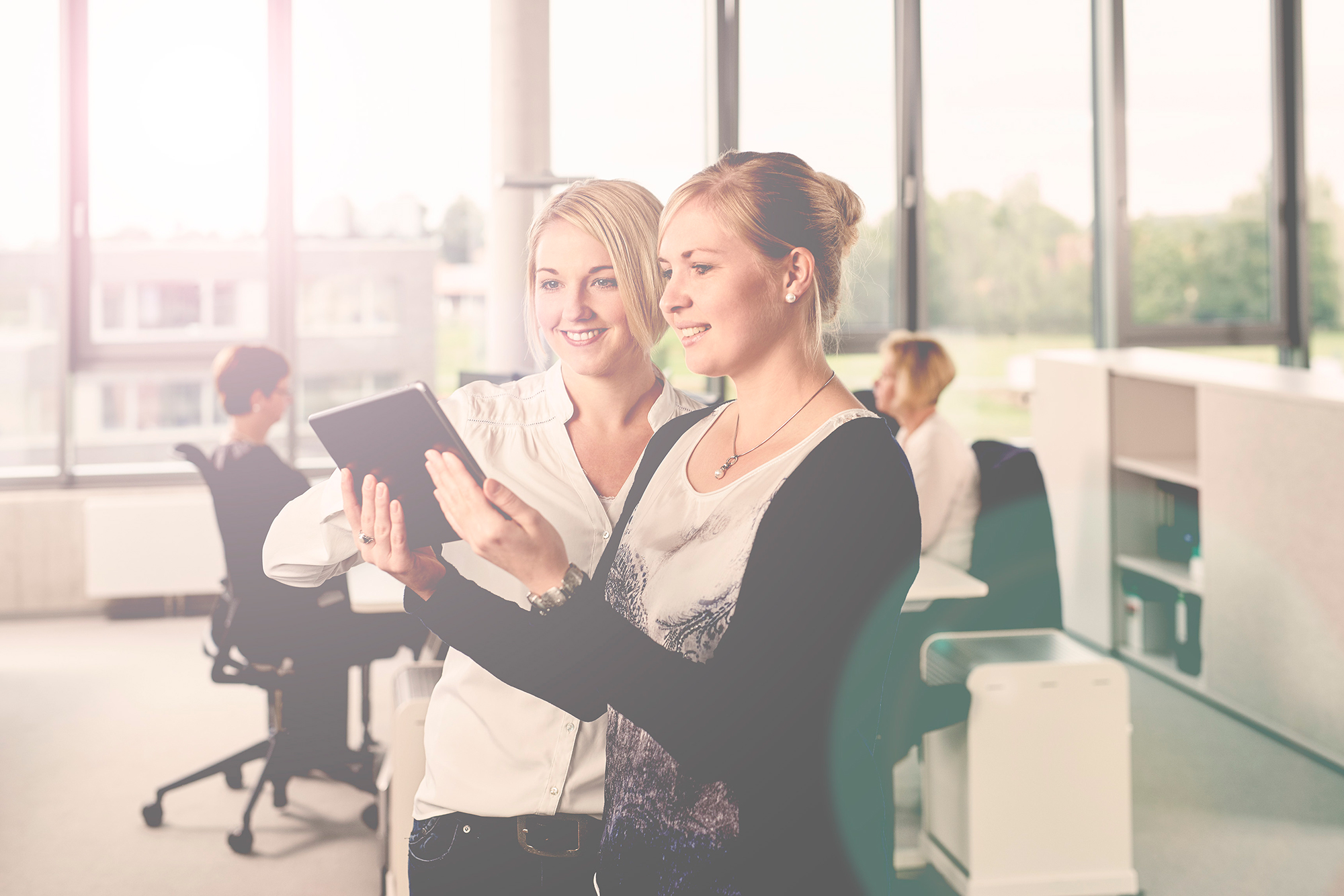 Quality Management
Simple to implement. Freely scalable. For quality management excellence!
Customized and ISO*-Compliant Solution
Digital quality management from d.velop brings transparency and full traceability to each process step. This is made possible with functions including automatic deadline management, versioning, data logging as well as workflow-based business processes for perfectly managed QM processes and documents.
But there's more: The digital quality management solution created by d.velop in cooperation with customers from a wide range of industries even manages the QM manual.
The wide spectrum of tasks it performs includes document, log and faulty product control, support with planning as well as assistance in documenting your employees' qualification standards. Given this wealth of functions, it helps you meet ISO standards and comply with the demanding requirements imposed on the pharmaceutical industry (GxP).
Whatever the size and business of your company, the powerful, highly intuitive digital quality management solution from d.velop makes you more competitive, minimizes your liability risks and thus delivers real value.
* https://www.iso.org/home.html
This is how it works:
The digital quality management solution from d.velop provides end-to-end functionality that cover the entire lifecycle of your QM documents. Functions range from transparent versioning of work instructions, form sheets and manuals all the way to centralized archiving in the digital d.velop archive system.
The solution thus helps you to do away with outdated EXCEL lists for keeping track of document distribution and training programs and instead delivers digital quality management based on complete information that is available at any time.
Sophisticated workflows automatically forward the documents to the employee in charge. Whenever new tasks are pending, a corresponding e-mail message is sent, including reminders as an option.
Moreover, the system autonomously monitors all read acknowledgments and deadlines. In the event of sickness or holiday leave, it automatically addresses the designated substitute.
Thanks to the clear presentation of all QM documents, version states and processors, you can stay informed about any document status and its current processor at a single glance.
Freely Scalable
Deep and seamless integration of d.velop quality management with Microsoft Office allows you to easily find all documents no matter where they are in the workflow, and you can readily open and edit them using any common application (such as Microsoft Word).
Also, templates and text modules are provided to make QM document handling even easier and to maximize overall visibility of the entire QM process.
More importantly, d.velop quality management is individually scalable – not only in terms of the user base, but also as regards the function range. In addition, it can be upgraded by adding process- and industry-specific workflows.
This spectrum of powerful features and expansion options is among the key reasons why many companies contending in the highly regulated pharmaceuticals and medical technology markets rely on eDMS and eQMS solutions from d.velop.
Do you have any questions?
Do you have any questions regarding our quality management solution or any other topic? Or would you like to arrange an appointment for a free demo?