Dynamics 365

Invoice Processing.
Digital invoice receipt. Automated invoice workflow.
Environmentally friendly
Legally compliant
Immediately available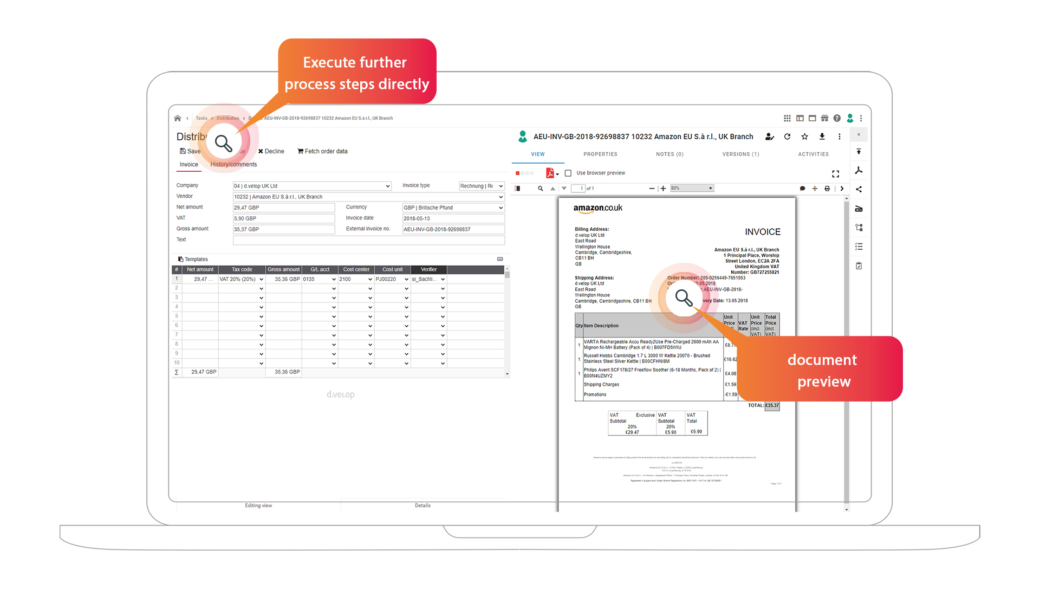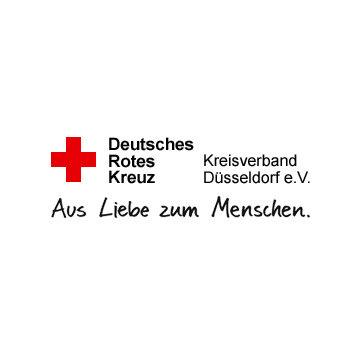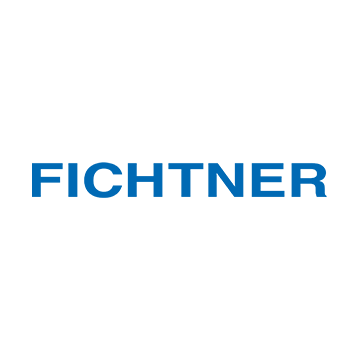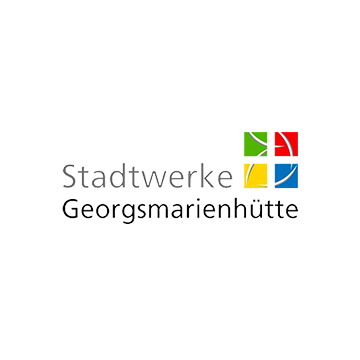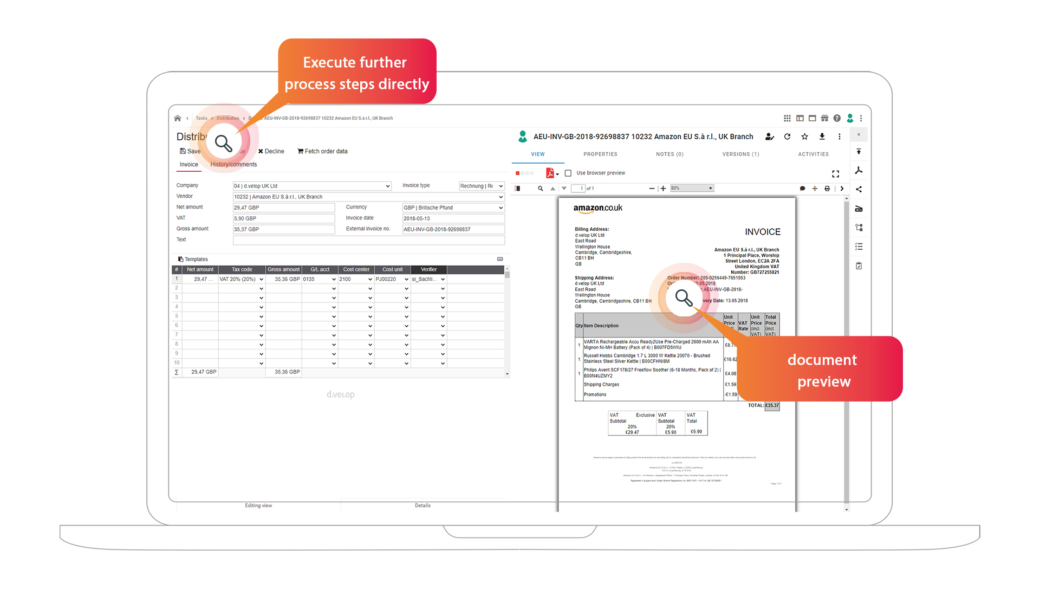 Process invoices in Microsoft Dynamics 365 with ease
Manually processing invoice after invoice quickly adds up, and costs a great deal of time as well as money. This can result in invoices being left unprocessed for a while, or the processing may prove demanding and take up too much valuable time. This causes companies to miss opportunities for discounts. There's also the issue that it may not always be clear which administrator is currently handling an invoice.
Streamline and simplify your processes in Microsoft Dynamics 365 with the help of our digital invoice automation – from scanning invoices and automatically reading the header and item data to approval and posting in the system.
Invoice automation will finally become routine thanks to direct integration into your company's accounting processes.
Steps for more efficient invoice processing
Structured entry of invoices
---
Enter all invoices sent to your company. Existing scanners can be used to scan paper documents.
Intelligent reading & automatic distribution
---
The relevant invoice information is read via text recognition (OCR), entered in the system, and reconciled with Microsoft Dynamics.
Digital invoice workflows
---
Invoices are provided to users for approval in accordance with predefined rules. In addition to rejection and approval, functions including sub-reviews, corrections, and commenting are also available.
Transparent tracking
---
Comprehensive logging of processes ensures that every step of processing is traceable. The status of every invoice can be viewed at the press of a button.
Securing discounts
---
Reminder functions enable you to comply with discount periods without a hitch – and protect yourself from dunning charges and interest on arrears.
Benefits of invoice automation with Dynamics 365 at a glance
More transparency for all process participants
More standardized and flexible invoice workflow
Faster throughput times – less idle time
Increased process reliability
Creation and processing of account assignment templates
Automated document reading
Centralized invoice ledger
Delivery of standard processes for cost accounts and goods invoices
Acceleration of business processes
Location-independent processing (home office)
Processing of invoice formats such as XInvoice or ZUGFeRD
d.velop incoming invoice processing with Microsoft Dynamics 365 Business Central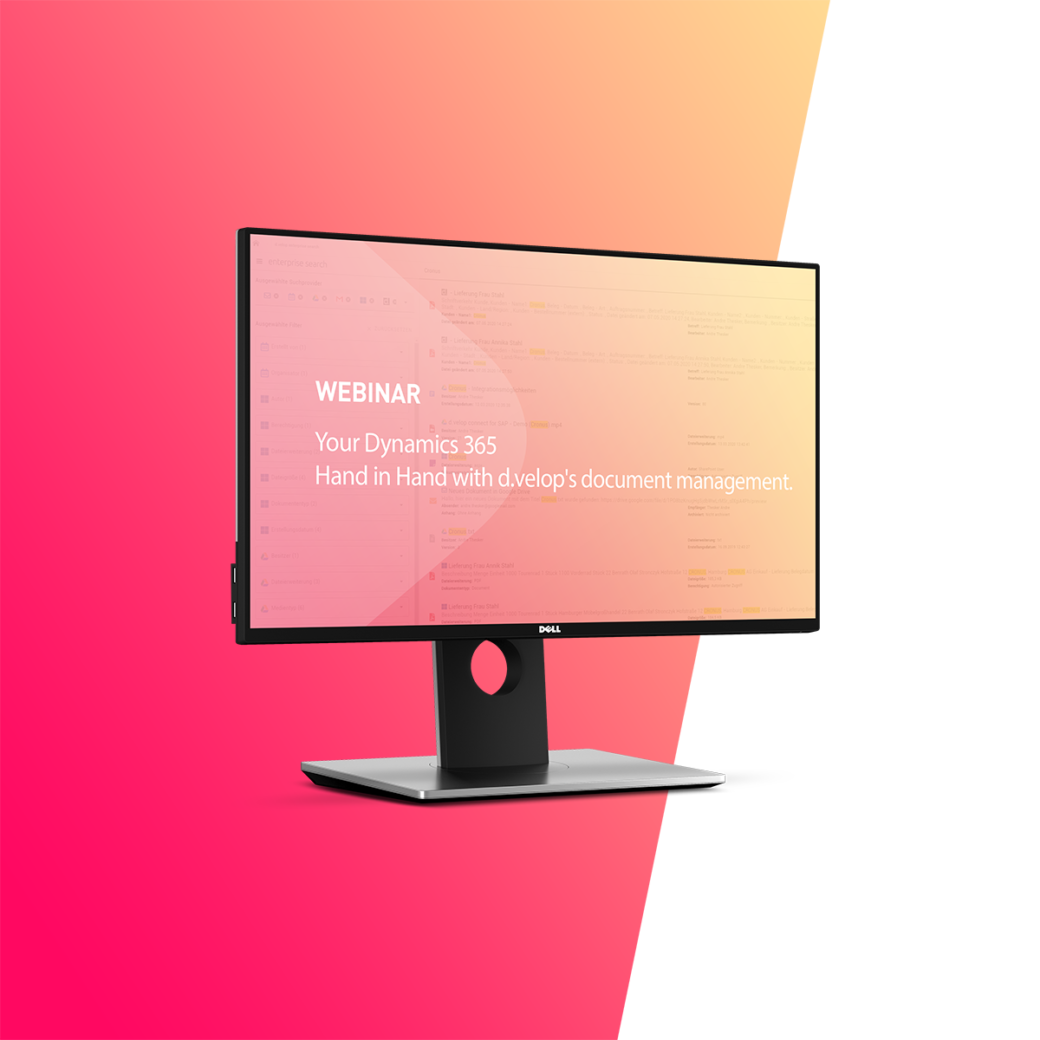 Your Dynamics 365 Hand in Hand with d.velop's document management
Get the best out of Dynamics 365!
Manage your incoming invoices directly in Microsoft Dynamics NAV/Business Central
Find out from the webinar what modern invoice management with Microsoft Dynamics NAV looks like and what benefits it has to offer. Enjoy a live demonstration and gain insight about the solution.
Available for Microsoft Dynamics 365 Business Central and Finance & Operations
Dynamics 365 Business Central
Use d.velop's incoming invoice automation to optimize your processes with ease, from invoice entry and approval to posting and digital archiving. Enjoy the benefits of seamless integration with Microsoft Dynamics 365 Business Centrall.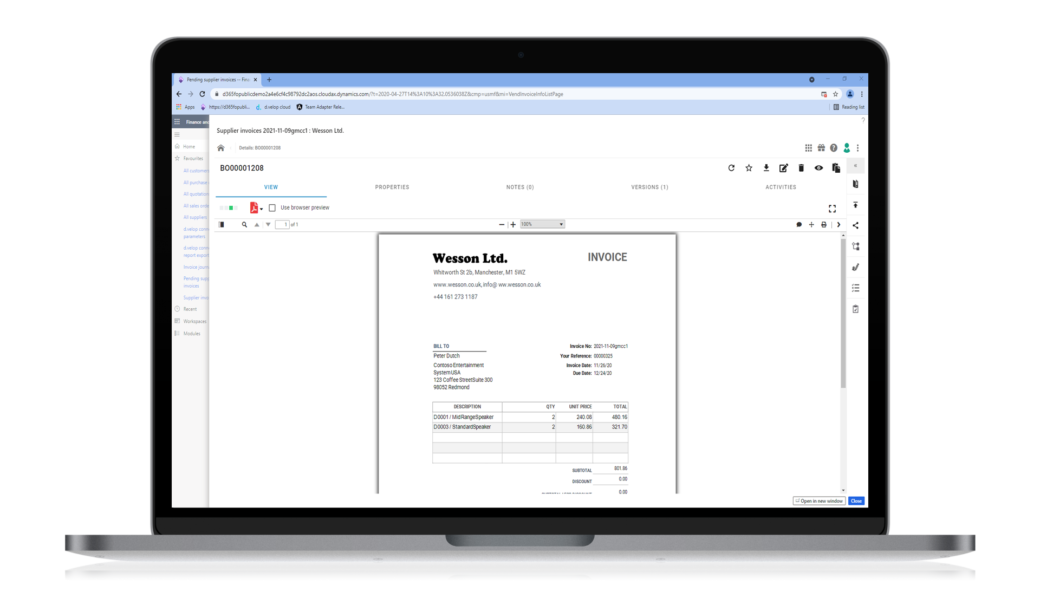 Dynamics 365 Finance & Operations
Digitalize your paper-based invoice processing. What's in it for you? Absolute transparency within invoice processes and accelerated processing of routine tasks. Enjoy the benefits of seamless integration with Microsoft Dynamics 365 Finance & Operations.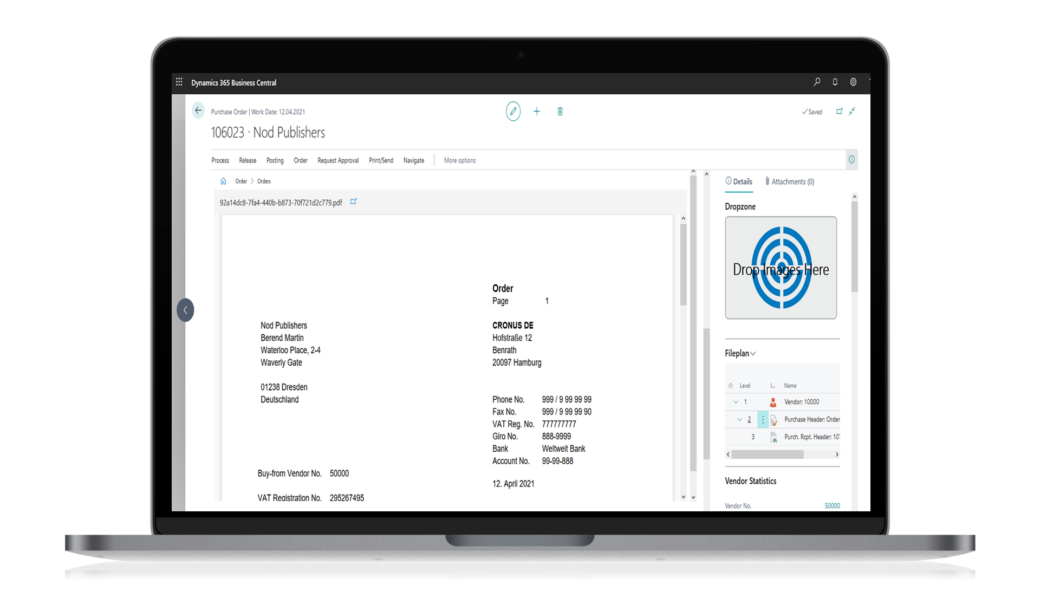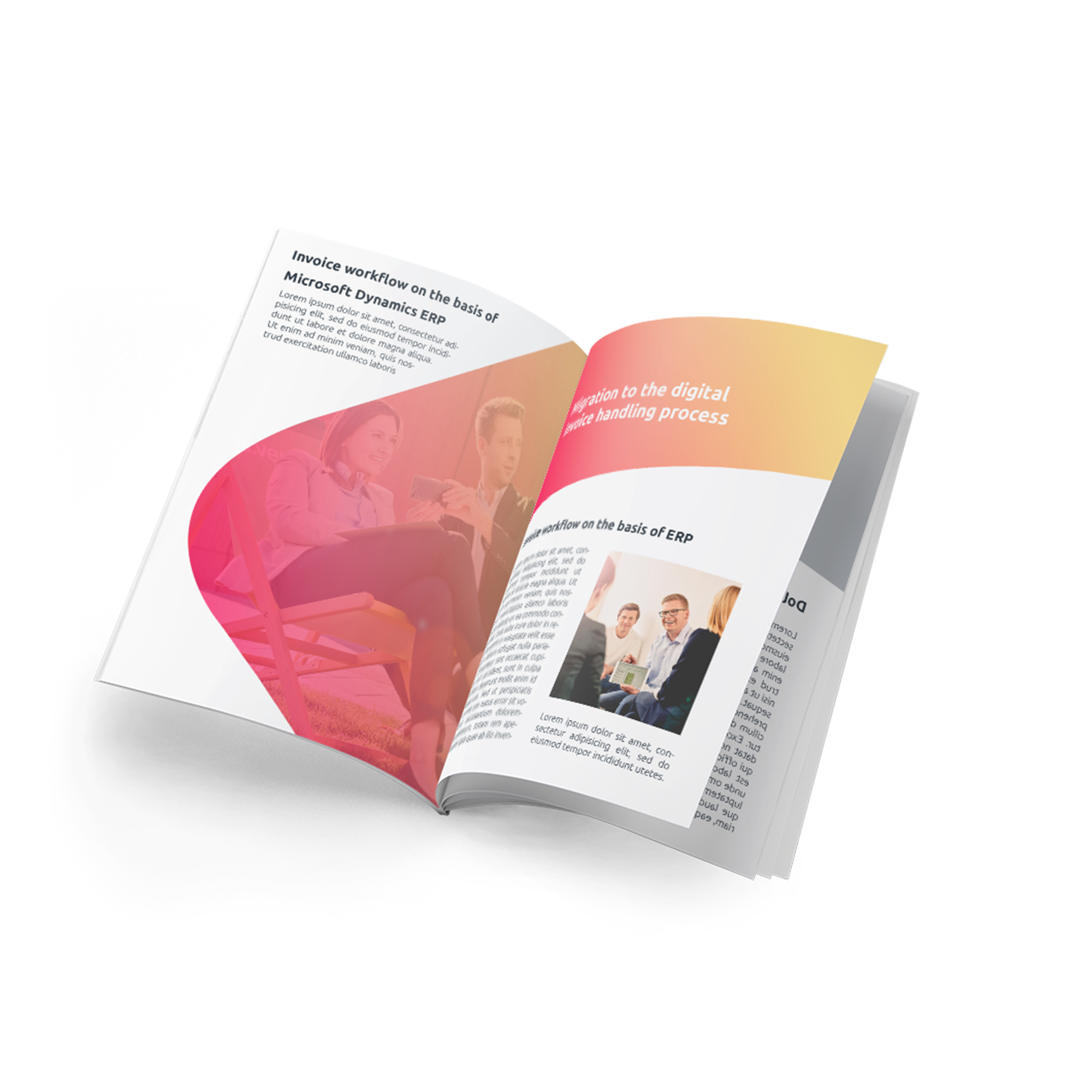 White paper: Migration to the digital invoice handling process
Invoice workflow on the basis of Microsoft Dynamics ERP
You may be wondering how you and your company can become more digital while keeping control of the workflows regardless of time or place. The highest potential for optimization in many companies lies in automation of invoice processing.
This free whitepaper uses the invoice handling process as an example to show you the business advantages of a digital process and the benefits of integrating Microsoft Dynamics ERP and Enterprise Content Management (ECM).
Would you like to learn more about digital invoice processing for Dynamics 365?
Select a time – Select a date and time for your personal live demo. We'll then send you an invitation to join us via Microsoft Teams.
Tell us what you need – Next, tell us about your requirements. What challenges are you facing? Which d.velop solutions would you like to see?
Your live demo – We'll set you up with the right expert for your live demo based on your specific requirements. If we're not quite sure who that might be, we'll get in touch in advance to clarify the final details. Our expert will talk you through everything. You'll get to see exactly how it all works right before your eyes.
Lift your invoice processing to a higher level with Paperflow and d.velop