Schlagenhauf simplifies its work processes significantly with d.3ecm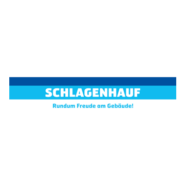 Schlagenhauf
The company Schlagenhauf, which is headquartered in Meilen on Lake Zurich in Switzerland, offers an unusually wide range of ancillary services for the construction industry. The company combines six different fields of work under one roof: painting, plastering and masonry, facade and scaffolding construction and full renovations. The company was founded over 80 years ago and now has a presence in nine different locations. It has several hundred employees and is led by the third generation of the same family, Rolf Schlagenhauf. But whatever its size, one thing has always been fundamental to Schlagenhauf: "We can receive a call today and send the painter to the customer tomorrow." The company will carry out the smallest jobs for private customers, such as painting a room. However, it will also take on the full painting, plastering and facade work for large-scale constructions. Such a wide field of activities with so many projects of different sizes, spread over nine locations, can be managed only with excellent organization.
The decentralized handling of files was one of the main problems in our administration. At the company headquarters, we could see which offers and invoices were issued, but the process was full of gaps and quite slow. We wanted to change that.

Rolf Schlagenhauf
Managing Director
Schlagenhauf
Decentralized handling of files as the main problem
Excellent organization – when you hear that, you expect high-performance IT, which makes Rolf Schlagenhauf's next statement even more astounding: "IT department? We don't have one!" His company uses external partners and some trained staff that know the IT systems and provide first level support. Previously, the people in charge had managed their projects in a decentralized way. Digital folders containing all the necessary documents were created in the facility carrying out the project. If you needed a document again two or three years after a project was complete, it was sometimes a matter of luck whether or not you found it. Rolf Schlagenhauf says: "The decentralized handling of files was one of the main problems in our administration. At the company headquarters, we could see which offers and invoices were issued, but the process was full of gaps and quite slow. We wanted to change that."
Searching for software that maps processes
The company management began to assess the market. Schlagenhauf was already using the construction software SORBA. That allowed it to manage projects, but not to map processes. "We wanted to find a solution for mapping our processes and to create an electronic document repository that any authorized person could access," explains Rolf Schlagenhauf of their goal. While searching for a solution, his company quickly came across the system d.3ecm from d.velop and its Swiss IT partner adeon ag. "We heard that the road-building and civil engineering company Hagedorn AG from Meilen had introduced d.3ecm from adeon ag. We took a closer look at it – and were quickly convinced of the capabilities of the software." As its project manager for the implementation, Schlagenhauf chose the company EDV Feller AG from Kloten in Switzerland. It acted as a liaison with adeon. The first step was to define all the processes that d.3ecm had to map. There were four of them: quotation/offer, contract, partial billing and final billing/project completion. Robert Heiniger, Systems Engineer at adeon ag, elaborates: "We noticed that Schlagenhauf was very well organized for a company in the construction sector. Their processes were already established in paper form, but they had difficulties processing them efficiently. Due to the enormous number of documents, there were always tasks that did not make progress. The aim of d3.ecm was to help in this regard."
d.3ecm makes processes much simpler, from the offer to the contract
Once the requirements for d.3ecm were defined, the task was to implement them. Rolf Schlagenhauf explains: "Previously, we had sent workflow tasks by e-mail or post. For instance, we would receive a docket for a new project in Meilen, and would then draft an offer. This offer was then sent back to the managing director of the company in question along with the docket." Nowadays, d.3ecm has made everything much easier. A project manager can now create an offer in SORBA, print it there instantly using the d.3ecm button – and the process is started: the offer goes through a variety of approval steps based on the value of the proposed task. Everyone involved receives a notification on their screen immediately and can further edit or authorize it – until it is finally issued to the customer. "Workflows that were previously processed in paper form are much easier and quicker to work through thanks to the digital version." But that is not all: once the offer is issued, the tool automatically reminds the project manager to contact the customer again after a certain period of time. The contract approval process is also started automatically. All the necessary people are notified to confirm the conditions of the contracts, retrieve any approvals from superiors, sign the contracts and finally to scan and store them.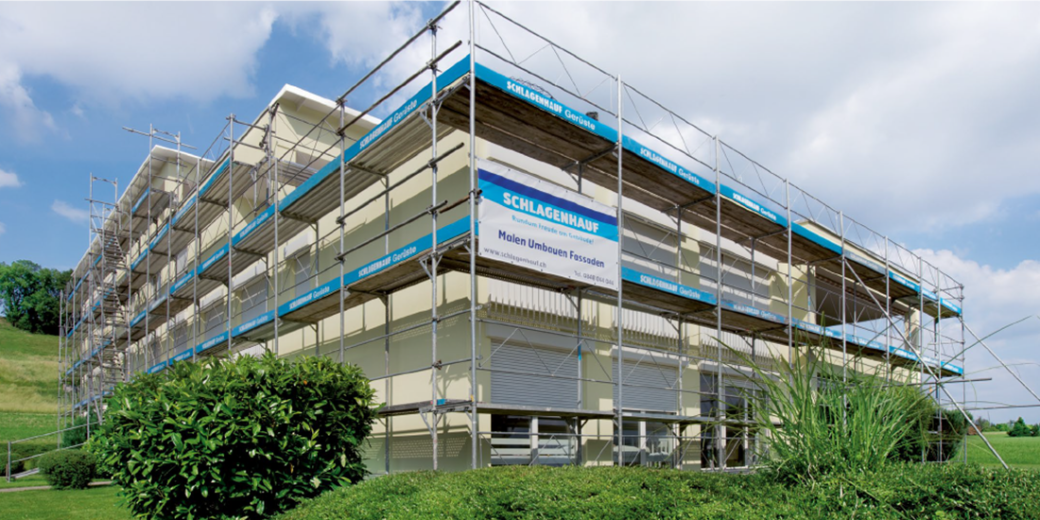 Full-text search for finding documents
In fall 2015, the new system was gradually rolled out for Schlagenhauf, starting at its headquarters in Meilen. All its locations have been connected to d.3ecm since the start of 2016. Staff received training from adeon. They quickly realized that they could process their workflows, which they had previously processed in paper form, much more quickly and easily thanks to the digital form screens and the automatic transport and notification system. To reap even more benefits from the seamless availability, the company also transferred all its project files from the last three years to the system. When project managers receive an inquiry today, they can store all the documents related to the new order in the appropriate digital file immediately – including offers, e-mails, order confirmations and even scanned-in workmen's reports. The full-text search lets staff search through the documents at will. For each operation, the company can specify which individual employees are entitled to authorize documents. The d.3ecm system is extremely flexible: Schlagenhauf choses which processes it wanted to map in what way; adeon configured the powerful ECM solution to meet its requirements. Partial billing, final billing and project completion are also now managed through d.3ecm. Staff are very satisfied with the solution. Rolf Schlagenhauf says: "For some of them, the changeover to the digital workflow was simplicity itself. For others, particularly people who had previously documented rather
'casual' projects , the challenges were probably a bit greater. They now have to document their activities more precisely, but that ultimately simplifies all the processes."
All the information about a project with the click of a mouse
Franco Pinelli, who works as the Managing Director for Painting at Schlagenhauf, says: "Working with d.3ecm is fantastic! I really like working with it." He demonstrates on screen how easily he can reach a project file and access information there in just a few clicks. It is this clarity that also impresses Rolf Schlagenhauf:
Nowadays, I have much greater oversight over the status of our work. I can now rest assured that the offers and invoices we issue are stored. Likewise, I know whether and when the major offers have been approved by the right people. In addition, we have gained speed because we can find documents instantly and have optimized our processes; I can see how many invoices need to be issued, how many quotations and offers need to be processed, and much more. Furthermore, if a staff member is unavailable for administrative tasks due to illness or vacation, we can simply complete them again from another location. Since this allows us to shift capacities and provides us with a cushion for peak periods, we have become much more flexible.

Rolf Schlagenhauf
Managing Director
Schlagenhauf
Schlagenhauf is equipped for the future
What does the future look like? Rolf Schlagenhauf is already thinking about mapping other processes: the creditor workflow for instance, or employee time recording, or purchasing requests that can be approved with a click of the mouse. Something else is important to Rolf Schlagenhauf: "The whole implementation of the project went according to plan." He really appreciated the collaboration with the external project manager, Christoph Müller from EDV, as a liaison between himself and adeon. "Furthermore, I have only heard good things about the collaboration and project management by adeon. Those people are very flexible and efficient. I like that." He therefore also answers the next all-important question with a yes: "Yes, I strongly recommend working with adeon ag and would introduce d.3ecm again any time!" That is the sound of someone who finds joy in a document management solution that specializes in bringing people the pleasure of buildings.
Project partner:
adeon ag is a committed team of highly-qualified and experienced specialists who develop and implement innovative solutions in the fields of document management, electronic archiving and workflow (Business Process Management, BPM). Sustainable process optimizations need a competent partner. The adeon ag team applies its knowledge and many years of experience in a systematic way to closely analyze problems, define in-depth concepts and precisely coordinate their implementation. adeon ag is the competence center for ECM solutions for d.velop and, in its role as managing distributor, is responsible for the markets of Switzerland and the Principality of Liechtenstein.