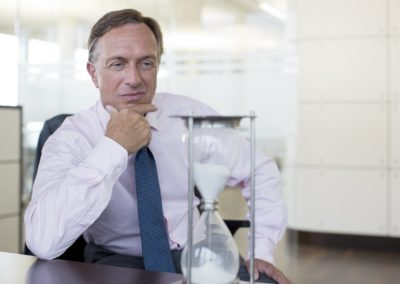 A new way of dealing with sensitive documents: Mattig-Suter und Partner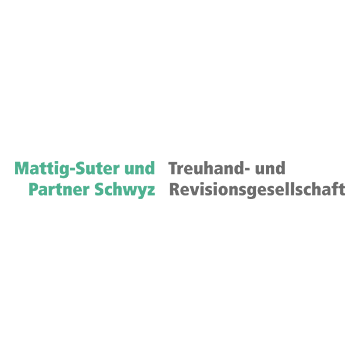 It is almost a law of nature, one which every company with multiple locations or branches is familiar with: If you need a file at one location, it's almost guaranteed to be found somewhere else. The fiduciary and auditing company Mattig-Suter und Partner (MSuP), headquartered in Schwyz, Switzerland, was tired of accepting this as the status quo. Instead, they sought out the company adeon ag and their document management system d.3ecm.
Mattig-Suter und Partner (MSuP)
Headquarters in Schwyz, branches in Pfäffikon SZ, Zug, Zurich, Brig and Altdorf, and offices in Bulgaria and Romania: With around 100 employees, MSuP serves corporate and private clients in Switzerland and abroad. Often a mandate is handled by several employees at different locations. In such cases, access to customer dossiers quickly becomes complicated, despite internal postal services. Claudia Mattig, the company's third-generation managing director and co-owner, explains: "We have experts in different locations who need to access our customers' data. For example, a limited audit may be carried out in Schwyz, but the accounts may be kept in Pfäffikon SZ. In order to provide our customers with consistent and seamless support, we kept a single dossier per customer, which might consist of multiple ring binders. It was unavoidable that files were often not where they were needed. We wanted to make our customer management more efficient and not always have to send documents back and forth." The availability of information was one of the main reasons why MSuP started looking for a better solution.
The product really impressed us. The on-site demo confirmed to us that the software can meet our requirements, but also that its modules will allow it to remain flexible and expandable to cover further processes in the future. In addition, adeon immediately showed a deep understanding of our processes and provided good ideas on how d.3ecm could be adapted to meet our requirements. It was their active, critical thinking that convinced us

Simon von Holzen
ICT System Engineer
Mattig-Suter und Partner
Making 120,000 documents available digitally
MSuP is a lot of things. On the one hand, the company is a classical fiduciary company with services in finance and accounting, such as bookkeeping and taxes. It is also a state-approved auditing company that audits listed companies. Mattig-Suter und Partner also carries out company valuations, draws up financial plans, and assists companies with succession planning and restructuring. The company even offers notarizations by its own lawyers in the Canton of Schwyz—from contract law to family law. It always has to consider legal retention obligations, confidentiality regulations, data protection laws and confidentiality agreements, which makes the handling of documents particularly sensitive.
In December 2015, MSuP defined their requirements for a new document management system. Among other things, they needed 120,000 documents that were previously only available in physical form to be digitally captured and made easily accessible to employees.
The company started looking for suppliers on the market. "After an initial review of five providers, we soon identified two that most closely met our criteria," says Simon von Holzen, ICT System Engineer at MSuP. On the shortlist: adeon ag and its product d.3ecm by d.velop.
Live demonstration of d.3ecm with reference customers
Simon von Holzen was given the opportunity to view the IT systems from the two finalists live at reference customers: "So we could get an idea of how effectively the software works in an everyday setting." Mattig-Suter und Partner completed the evaluation in May 2016. They decided in favor of adeon ag and d.3ecm. A decisive criterion was that d.3ecm is not a niche product, but rather manufactured by a German company with around 600 employees. This assured Mattig-Suter und Partner that the software would continue to be developed and improved. According to Simon von Holzen: "The product really impressed us. The on-site demo confirmed to us that the software can meet our requirements, but also that its modules will allow it to remain flexible and expandable to cover further processes in the future. In addition, adeon immediately showed a deep understanding of our processes and provided good ideas on how d.3ecm could be adapted to meet our requirements. It was their active, careful thinking that convinced us." Of course, the cost factor also played a role, as Claudia Mattig says: "We are accountants—figures are important to us. d.3ecm and its partner adeon also did well on the cost side in a competitive comparison."
Mattig-Suter und Partner can now find documents at the touch of a button
In July 2016 adeon started the implementation, which was closely accompanied by an internal project team formed by MSuP. The changeover was scheduled for January 1, 2017: From that day on, all customer documents would be recorded in digital form only. The switch was flipped on the scheduled date, and it worked. So just what does d.3ecm do now at MSuP?
First, the company's permanent records—contracts with multi-year terms such as certificates or insurance policies—were digitized retroactively. This alone constituted the aforementioned 120,000 documents, which had to be scanned, assigned to customers and archived centrally in d.3ecm. The result: Today, any employee with the appropriate authorization can search for documents from any location, and can view them and edit them at the touch of a button.
The conversion to d.3ecm also means that, since January 1, 2017, every document that reaches a Mattig-Suter und Partner office by mail is immediately digitized by a member of the decentralized administration and assigned to both a client and an employee. This employee is notified of the receipt in d.3ecm and decides what to do with the document. The physical document is no longer needed and, if legally permissible, is destroyed. d.3ecm ensures that the original scan remains available and can no longer be changed.
Fulfilling legal obligations for dealing with sensitive data
As a fiduciary company that has to comply with specific laws and handle sensitive documents, MSuP places great importance on ensuring that no document ever leaves its company. All documents are stored on the company's own servers and not outsourced to an external cloud. Employees access documents via secure connections without downloading them to their own devices. MSuP uses Vertec as its CRM system. An interface for data exchange was implemented between d.3ecm and Vertec. Documents can be called up and edited in various ways, while still remaining stored in the background in d.3ecm. This ensures that there are no duplicates or multiple versions at the same time. Instead, employees always access the current version of the document. All newly scanned documents offer a full-text search function. E-mails and all other electronic documents and files can also be stored in d.3ecm and assigned to clients.
High acceptance among employees and increased efficiency
Claudia Mattig is happy with the new solution: "Now I can visit a location and I don't have to think about taking this or that folder with me in advance. Every document I need for my work is available on my screen in a matter of seconds."
Various customers have already noticed the increased efficiency. "We are increasingly finding that customers will simply contact MSuP when they are searching for a specific document. They know we can deliver it to them at the push of a button." When d.3ecm was first introduced, some employees found it difficult to switch from their old way of using folders and cabinets, and it took them a while to get used to the new document management system. But now everyone appreciates the noticeable increase in efficiency. According to Claudia Mattig, effective communication was the key to achieving a high level of acceptance among the employees: "We provided continual and transparent updates to all employees about the progress of the project and provided them with comprehensive training."
An expansion is already planned
Whether it's data protection issues or confidentiality and retention requirements, d.3ecm can handle it all, says Simon von Holzen: "With the new system, we can define exactly which files are destroyed at which time. This is even done automatically for documents that are no longer relevant and whose legal retention obligation has expired. And defining who has access to which documents is just as easy. In sum, it meets all our requirements perfectly." MSuP is so excited about the new system that the company is already planning expansions. In the future, it wants to use workflows with digital checklists in d.3ecm to map processes involving customers, regulatory requirements for the sealing of audit documents, and more. Simon von Holzen praises the collaboration with adeon: "It worked out right from the start. We really appreciate their excellent collaboration. The system engineers at adeon think actively and critically; they don't just do what we say, but rather determine the best path so that in the end we're really happy with the solution." Claudia Mattig agrees: "Working with the new solution has been a thrill. We found the project team from adeon to be very open to understanding our tasks and our business. We're happy to recommend adeon and d.3ecm."
Project partner:
adeon ag is a committed team of highly-qualified and experienced specialists who develop and implement innovative solutions in the fields of document management, electronic archiving and workflow (Business Process Management, BPM). Sustainable process optimizations need a competent partner. The adeon ag team applies its knowledge and many years of experience in a systematic way to closely analyze problems, define in-depth concepts and precisely coordinate their implementation. adeon ag is the competence center for ECM solutions for d.velop and, in its role as managing distributor, is responsible for the markets of Switzerland and the Principality of Liechtenstein.