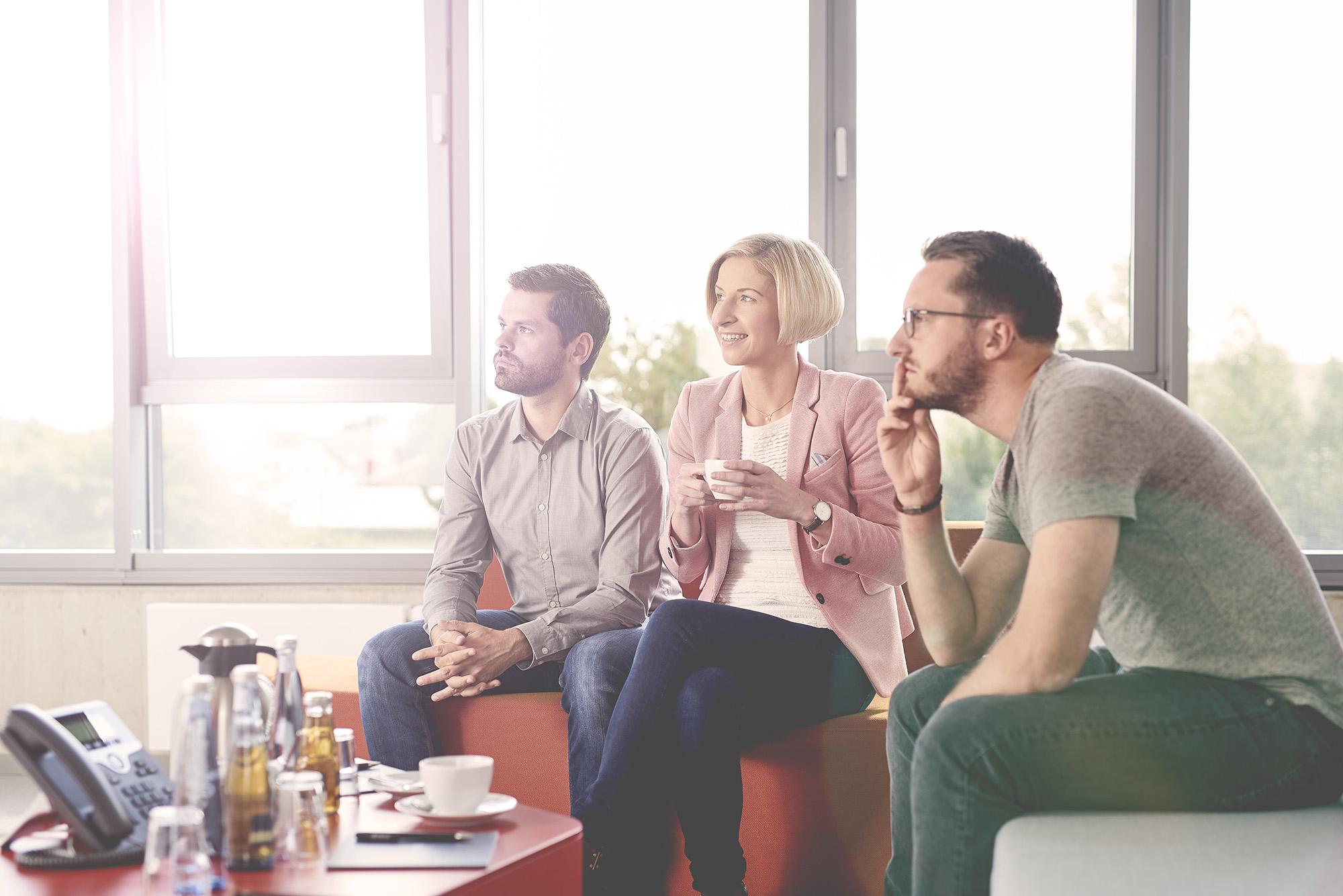 Quality management with SharePoint & Microsoft 365
Challenges in quality management
You rightly value long-term customer retention and sustainability. The quality of your products and services is therefore a crucial factor in your competitive success. With that in mind, you have to ensure consistently high quality standards. SharePoint quality management gives you transparency and seamless traceability in every process step. Maintain an overview at all times. Involve the relevant people with ease. Rely on a standard software solution that seamlessly integrates into your SharePoint and Microsoft 365 environment.

Customized and ISO compliant solution
With every process controlled by workflows, d.velop quality management is the optimal solution for managing all your QM documents and your QM manual. d.velop quality management also controls documents, records and faulty products.
Furthermore, it assists you with planning and documenting the quality level of your employees, which helps you to comply with ISO standards.

Make your process transparent
This digital quality management solution with SharePoint & Microsoft 365 is a truly complete solution that provides end-to-end functionality covering the entire lifecycle of your QM documents. Functions range from transparent versioning of work instructions, manuals and form sheets all the way to centralized archiving in the digital d.velop archive system.

Freely scalable
This quality management solution is fully scalable – in terms of both its user base and its scope of functions. Process-specific and industry-specific workflows can also be added with ease. Thanks to its breadth of functions and custom enhancement options, many companies in the heavily regulated pharmaceuticals and medical technology markets have chosen eDMS and eQMS solutions from d.velop.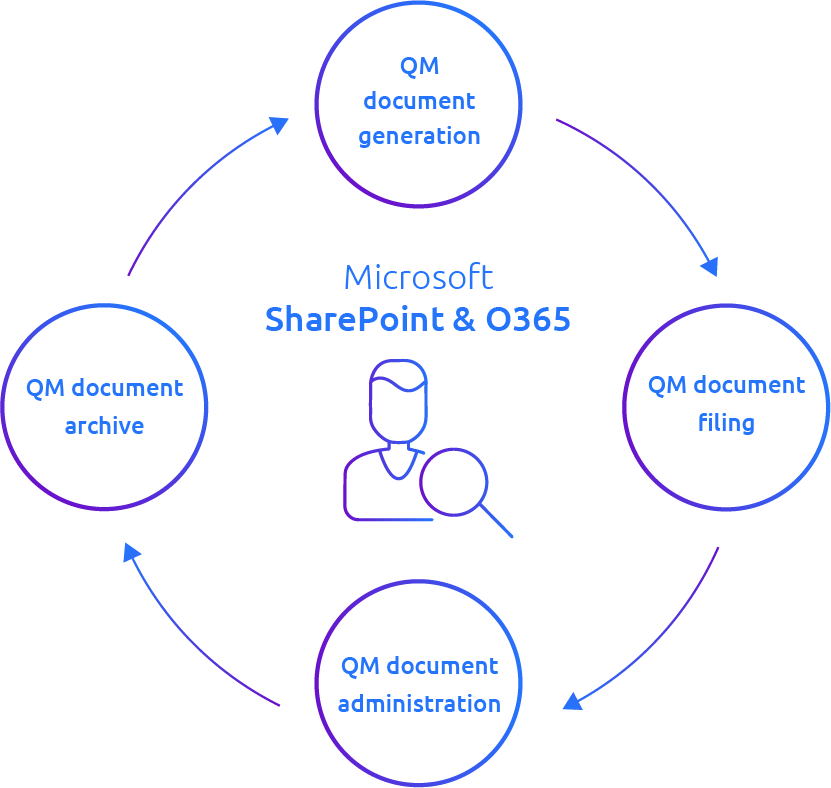 Your solution: SharePoint quality management – with SharePoint & Microsoft 365
Functional
This digital quality management solution provides end-to-end functions that cover the entire lifecycle of your QM documents. Its functions range from transparent versioning for work instructions, forms and manuals to central archiving in the d.velopdigital archiving system.
Automatic
Digital workflows automatically forward the documents on to the responsible employees. E-Mail notifications are sent to inform them as soon as new tasks arise. Furthermore, the system automatically monitors all read receipts and deadlines, and factors in the current substitution rules in the event of sicknesses or vacations.
Clear
The clearly organized display of all your QM documetns, version levels and processors helps you to maintain a constant overview of the status of every document and keeps you informed about their current processors. An electronic check and approval process ensures that all the responsible persons are involved.
Simple
Templates and text modules are provided to make working with QM documents even easier and maximize the overall visibility of the QM process. By seamlessly and comprehensively integrating d.velop quality management with Microsoft Office, you can open and edit all your templates with ease.
Quality management documents right at your fingertips with d.velop for M365
Quality management with SharePoint & Microsoft 365
The advantages at a glance
Structured document mapping in accordance with the ISO standard
Convenient search feature for QM documents
Work intuitively thanks to full Office integration
Rapid provision
Maximum flexibility
Process-based mapping based on project planning or scheduling
Support for all tasks through multi-stage workflows
A high level of upgrade security thanks to standardization
Graphical visualization and navigation through processes with Microsoft Vision
Automatic PDF generation
Do you want to know more about the possibilities of SharePoint & Microsoft 365 in the area of quality management?