Digital personnel file with Microsoft SharePoint and Office 365
Challenges in HR management
Maintaining and managing a personnel file can be a time-consuming and exhausting job. Information is incomplete, document searches are tedious, and time-consuming searches increase administration costs. The digital personnel file in Microsoft SharePoint lets you manage your HR data with clarity and efficiency.

Secure
Digital personnel files offer you secure 256-bit AES encryption. They also come with full-text indexing for all documents, a clear and secure authorization structure, and temporary transfer of authorization at the click of a mouse.

Access from anywhere
Smartphone, tablet or laptop – the device doesn't matter. With the digital personnel file with Microsoft SharePoint, you can securely access your digital personnel archive anywhere you like and edit your documents at any time.

Enhancing functions
In conjunction with other d.velop solutions, such as digital contract management with SharePoint and Office 365, you can expand the range of functions of your digital personnel file and customize it to suit your needs at any time using additional modules.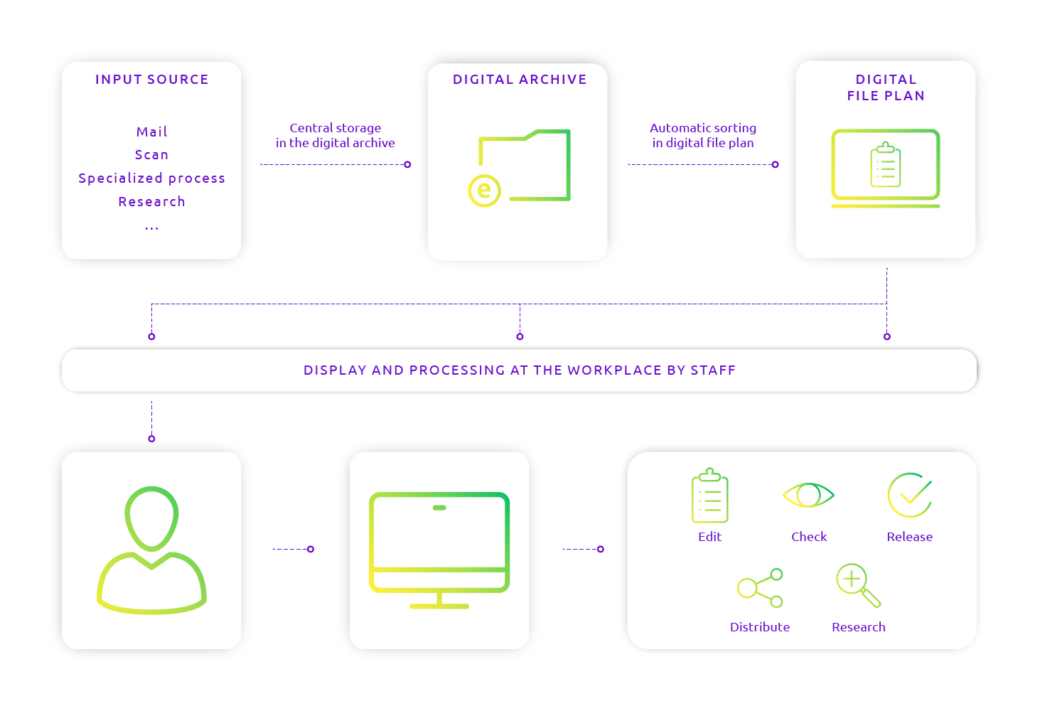 Your solution: Digital personnel file with Microsoft SharePoint and Office 365
Comprehensive
The digital personnel file automates your HR processes and provides greater transparency. Furthermore, you can manage all your HR documents in the file – from applications to salary negotiations and pay slips to doctor's notes, helping you speed up your HR processes as a result.
Protected
The highly granular authorization structure and integrated audit log ensure that only authorized persons have access to your personal documents. All access to personnel files is logged precisely. This means you can trace who accessed which personnel file at which times.
Secure
The digital personnel file ensures that your file directory system is always up to date. At the same time, the solution prevents the loss of records and every kind of manipulation. That means it saves a significant amount of administration costs, as well being extremely useful.
Digital personnel file with SharePoint and Office 365
Tailored, intuitive application
Standard workflows included
Integrates into HR systems such as LOGA or SAP
Easy to install with the wizards provided
Access control with audit logging
In-depth evaluations
Are you ready to learn more about the opportunities of digital personnel files?