On Tuesday, May 31, 2022, the d.velop forum 2022 will take place as an online event. Under the motto "IN MOTION", we look forward to taking the first step together with you, anticipating trends and actively shaping our future. So, dive into the world of digitalization!
Your anchor: the live event on 31.05.2022 from 09:00 to 12:30.
From 09:00 – 12:30, you can expect an inspiring online event with inspiring keynotes, such as Range Yogeshwar, keynote speeches by our board members, live panels … and one or two surprises. Digitization that moves.
The inspiring personalities of this year's d.velop forum 2022:
Ranga Yogeshwar has a degree in physics, is one of the best-known science journalists in Germany, and in his lecture, he will give us an understanding of how innovations change our society.
Rainer Hehmann and Sebastian Evers are members of the board of d.velop AG and are looking forward to telling the participants what has particularly moved d.velop, its employees and especially its customers in the past months.
Nico Bäumer as our "Tech-Keynote" will give you exclusive insights and updates on the developments of d.velop software that moves.
??? you can also expect a very special keynote speaker! You will find out who it is and which topic her presentation will cover very soon.
New digital format: content when you want, where you want.
Parallel to the live event, we are opening our knowledge hub in the form of a packed media library. Here, product and customer presentations, interviews, and workshops as well as blog articles by well-known authors are available on demand. You decide when and how you want to consume the content. Put together your own personal agenda to get relevant industry know-how and take the first step.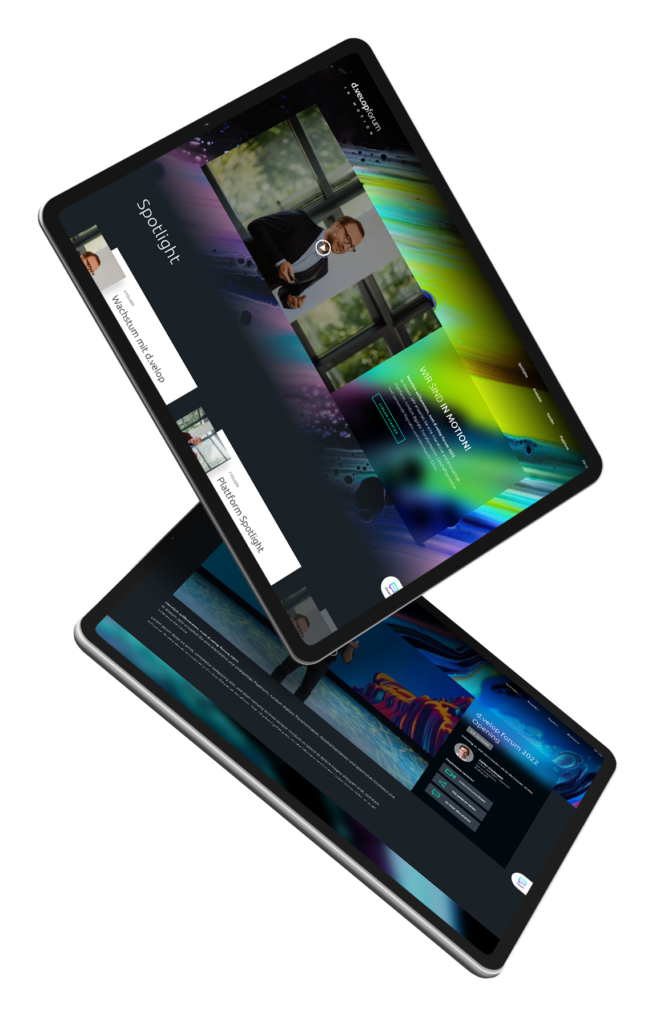 Success stories of d.velop customers
As always, the success stories of our customers make the d.velop forum a real exchange among like-minded people. You can already look forward to the presentations of the following d.velop customers:
Apetito
Hermann Bantleon
WWF
Bavarian Chamber of Supply
Grenke
If you are a d.velop customer and would like to actively participate in the d.velop forum, please contact us at forum@d-velop.de.
Trainings, workshops & hackathon. Dive even further into the world of digitization.
In addition to the live event and the opportunity to consume content in the media library, you will also have the chance to dive even deeper into the world of digitization on 01.06.2022. Among the offerings that round out the d.velop forum 2022 are the popular and much-loved hackathon for true visions, instructive and interesting trainings from the d.velop academy, and workshops from our digitization consultancy.
Take the first step. With us. At the d.velop forum 2022.
Our environment is in motion. Markets are in motion. Companies are in motion. Therefore, it is even more important for us to keep moving, because standing still means taking a step backwards. Let's take the first step together!
We are looking forward to numerous registrations and a lot of exchange!
31.05.2022 | 9:00 Uhr
Register now for the d.velop forum 2022! Immerse yourself in the world of digitalization.